Small Cap Stocks Down Under 9 December 2022: Viva Leisure (ASX:VVA)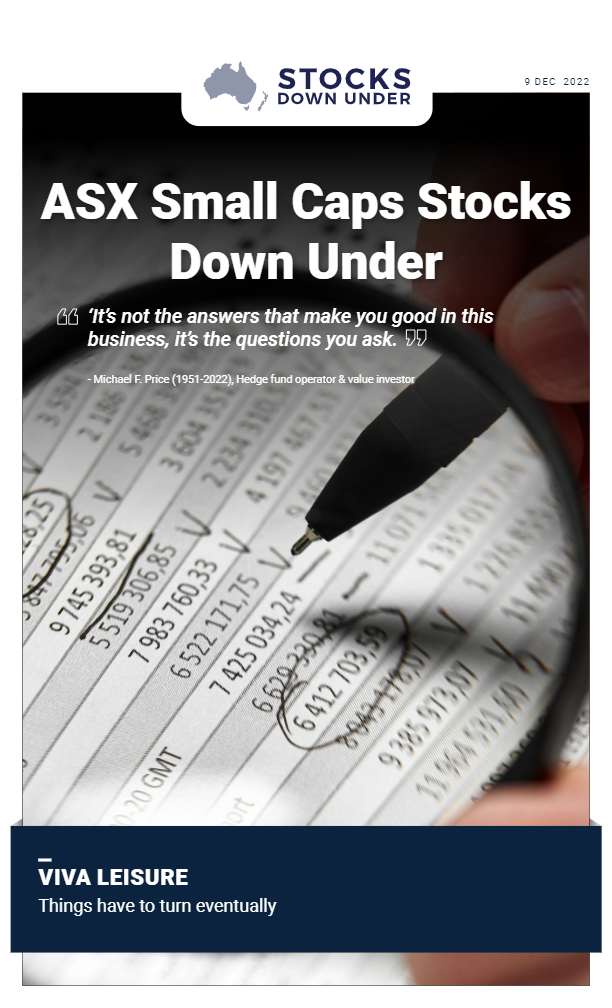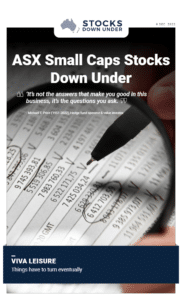 Viva Leisure: Things have to turn eventually
If there is one company on the ASX where there is too large a gap between investor perceptions about what is happening to a company and reality – it is Viva Leisure (ASX: VVA). The fitness club franchisor has been hit by several COVID waves, although its share price has been more than its revenues. And now, investors fear that as the cost-of-living bites, gym memberships will be on the chopping block. We believe these fears have been mistaken.
Click here to read the previous edition of Small Cap Stocks Down Under published 2 December 2022.
For in-depth research reports on ASX-listed stocks, check out our parent company, Pitt Street Research, or follow us on Facebook and Twitter.