Growth opportunities are harder to find among large caps, but this article recaps 4 ASX 200 growth stocks with tantalising prospects in the 12 months ahead!
Do you need solid trading & investment ideas on the ASX? Stocks Down Under Concierge can help!
Concierge is a service that gives you timely BUY and SELL alerts on ASX-listed stocks – with price targets, buy ranges, stop loss levels and Sell alerts too. We only send out alerts on very high conviction stocks following substantial due diligence and our stop loss recommendations limit downside risks to individual stocks and maximise total returns.
Concierge is outperforming the market by a significant margin!
GET A 3-MONTH FREE TRIAL TO CONCIERGE TODAY
Our top 4 ASX 200 growth stocks
1. Xero (ASX:XRO)
Xero (ASX:XRO) has been one of the ASX's best-performing tech stocks over the last decade, offering software helping SMEs do business. It was originally just accounting software, but has evolved its capabilities over time such as offering file storage services, currency conversion, inventory tracking and quote creation.
Investors liked Xero's FY23 results when they were released a fortnight ago.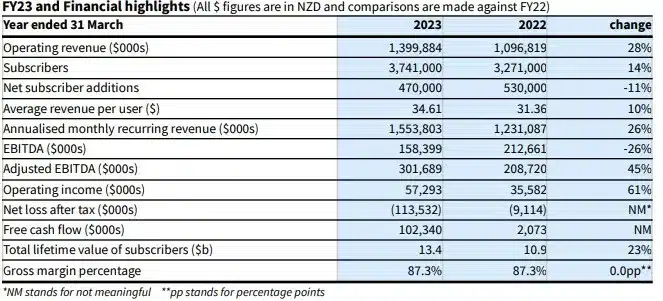 The 17 analysts that cover Xero expect further growth in FY24. They expect $1.69bn in revenue (up 21%), $588.8m in EBITDA (up 81%) and $1.55 EPS (up 53%).
2. CSL (ASX:CSL)
Ah, the cream of the crop of ASX biotech stocks – CSL (ASX: CSL). It has solid businesses in vaccines and blood plasma and has a second to none track record of long term growth. But the late 2021 acquisition of Vifor Pharma (for US$11.7bn) has raised eyebrows. And after a decade of being led by Paul Perreault, he has been succeeded by Paul McKenzie.
CSL has told investors to expect continued growth in all its business. It expects demand for its plasma products and vaccines to be good and is expecting Hemgenix to be approved (the world's first gene therapy for haemophilia B that comes at US$3.5m a dose).
The company has not yet reported FY23 results because it uses the July 1-June 30 fiscal year. But for FY23, consensus estimates, from no less than 18 analysts, expect US$13.4bn in revenue (up 26%), $4.3bn in EBITDA (up 19%) and $5.45 EPS (up 14%).
Looking to FY24, analysts call for US$15.2bn in revenue (up 13%), $5.4bn in EBITDA (up 25%) and $6.96 EPS (up 28%).
3. Transurban (ASX:TCL)
Transurban (ASX:TCL) is one of two ASX toll road stocks. It has toll roads in Sydney, Melbourne, Brisbane and the Greater Washington Area in the USA.
Being a monopoly toll road operator is indeed good business – usually. You see, traffic levels during the pandemic plunged and it impacted their revenue. And of course, roads do not come cheap, especially considering current supply chain issues. Investors have arguably been worried about threats by new NSW Premier Chris Minns to refund certain high-spenders on tolls, considering how big a market NSW is for Transurban. But there appears to be little concern from analysts about this.
For FY23, consensus estimates (from 15 analysts) expect A$3.9bn in revenue (up 14%), $2.2bn in EBITDA (up 33%) and 11c EPS (well ahead of the 1c recorded in FY22.
In FY24, analysts expect $4.2bn in revenue (up 5%), $2.5bn EBITDA (up 10%) and 22c EPS (up 100%).
4. NextDC (ASX:NXT)
If you use the Internet (and you are if you're reading this article), its probably being enabled by a data centre. And this company is the ASX's biggest data centre operator with 17 data centres around Australia and with expansion plans globally.
There are 16 analysts covering the stock and they are expecting $353.4m in revenue (up 21%) and $195m in EBITDA (up 15%) in FY23, followed by $417.2m in revenue (up 18%) and $217m EBITDA (up 11%) in FY24.
The catalysts for growth would be the increased revenues through new data centres coming online and usage of existing centres going up. With a recent $618m capital raising, NXT has significant liquidity to undertake further investments without further shareholder dilution.
Stocks Down Under Concierge is here to help you pick winning stocks!
The team at Stocks Down Under have been in the markets since the mid-90s and we have gone through many ups and downs. We have written about every sector!
Our Concierge BUY and SELL service picks the best stocks on ASX. We won't just tell you what to buy – we give you a buy range, price target and stop loss level in order to maximise total returns. And we will only recommend very high conviction stocks where substantial due diligence has been conducted.
Our performance is well ahead of the ASX200 and All Ords.
You can try out Concierge for 3 months … for FREE.
GET A 3-MONTH FREE TRIAL TO CONCIERGE TODAY
There's no credit card needed – the trial expires automatically.


Stocks Down Under
Average rating:
0 reviews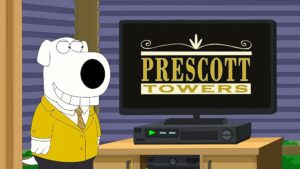 The Rule of 72: Why it might be useful to consider when investing in Stocks Investing in stocks can be…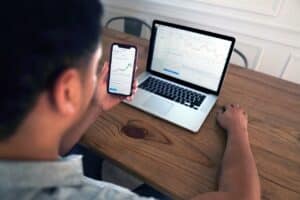 How to tell which stocks to buy? Investing in markets such as the ASX can be an exciting and profitable venture,…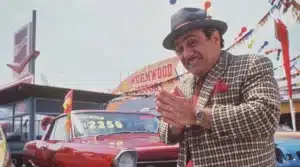 Why do ASX companies raise capital at a discount? This is a question many investors ask when they are diluted…