Investing in mining stocks: Here are 6 important things investors need to consider
Investing in mining stocks can offer good returns to investors, particularly if they want to invest for the long-term. But if a company has just one project, there are several things that investors need to consider.
Do you need solid trading & investment ideas on the ASX? Stocks Down Under Concierge can help!
Concierge is a service that gives you timely BUY and SELL alerts on ASX-listed stocks – with price targets, buy ranges, stop loss levels and Sell alerts too. We only send out alerts on very high conviction stocks following substantial due diligence and our stop loss recommendations limit downside risks to individual stocks and maximise total returns.
Concierge is outperforming the market by a significant margin!
GET A 3-MONTH FREE TRIAL TO CONCIERGE TODAY
What people investing in mining stocks need to consider
1. Jurisdiction
Investors should be confident that a mining company's mine is in a jurisdiction that will provide a safe, uninterrupted environment for operations. The country should have a low sovereign risk – essentially having a stable form of government and tolerance of the mining industry ensuring the risk of new regulations or interruptions are low.
Some countries have virtually no sovereign risk but others have a reputation for high sovereign risk. All companies will tell you they are in a safe jurisdiction, but you need to do your own homework.
And a status of a jurisdiction being safe can change quickly…just ask investors who were in Tanzanian mining stocks when they introduced sudden changes to the Mining Act in 2017 providing for a 16% free-carried holding and the right of the government to tear up contracts retrospectively deemed as unconscionable. Even more than 5 years and a change of government on, Tanzania is still rebuilding its reputation.
2. JORC resource
Obviously the JORC resource should be solid enough to support a mining operation.
Investors need to consider not just the volume of resource, but the grade, depth, mining operation method, processing method and the percentage of the JORC Resource that is measured rather than indicated or inferred. They should also consider the prospect of the resource increasing through further exploration work, even when mining operations are occurring.
They should also consider the quality of the final product and what the potential end markets will be. This will go a long way towards determining the next three points.
3. Offtake partners (if any)
Do offtake partners exist for the project and if so, who are they? This question may be easy to respond but there are companies like Syrah Resources (ASX:SYR) that despite having an operating mine, do not have formal offtake agreements.
Yes, there is a difference between non-binding Memorandums of Understanding (MOUs) or the process of qualification that may lead to an offtake agreement, but without any guarantees. If you want to take a bet on a company without existing offtake partners, you should consider the end market and potential offtake partners in that context. Companies with high-profile offtake partners are safer than those who are not because the revenue stream will be more secure.
4. Capex and funding terms
A mine will need a lot of expenditure, typically tens or hundreds of millions of dollars, just to establish itself and to keep operating. This will need to be paid for somehow. Investors need to consider the amount of capital required and whether or not it can be repaid while still maintaining healthy margins.
5. Returns
Investors should look at the Net Present Value (NPV) of the project and the Internal Rate of Return (IRR). There's no hard and fast rule as to what is bad, although it goes without saying the higher it is the better! But the NPV, IRR and any other return metric employed by the company assumes an operating mine using the revenue and cost assumptions realised in a DFS or BFS stick for sure. The return is at risk if in a jurisdiction with high sovereign risk, or if costs turn out higher than the company anticipated.
6. The mine's life
For big mining stocks, like BHP (ASX:BHP), with several projects this is not an issue. But for companies with one project like Sandfire Resources (ASX:SFR), it is important to consider the mine's operating life and how long it will last for. Sandfire had the DeGrussa mine in WA that appeared like a good thing, but was reaching the end of its life by the early 2020s. As a result it pivoted to a new project in Spain.
By taking all these considerations into account, investors in mining stocks can minimise the downside risk, while still keeping the potential to realise significant upside!
Stocks Down Under Concierge is here to help you pick winning stocks!
The team at Stocks Down Under have been in the markets since the mid-90s and we have gone through many ups and downs. We have written about every sector!
Our Concierge BUY and SELL service picks the best stocks on ASX. We won't just tell you what to buy – we give you a buy range, price target and stop loss level in order to maximise total returns. And we will only recommend very high conviction stocks where substantial due diligence has been conducted.
Our performance is well ahead of the ASX200 and All Ords.
You can try out Concierge for 3 months … for FREE.
GET A 3-MONTH FREE TRIAL TO CONCIERGE TODAY
There's no credit card needed – the trial expires automatically.


Stocks Down Under
Average rating:
0 reviews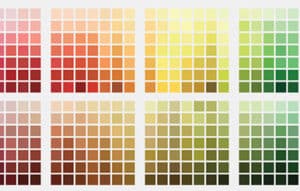 Sherwin Williams (NYSE:SHW) is a 157-year-old paint company from Cleveland, Ohio. This week's international stock of the week is one…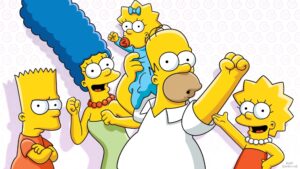 We thought we'd have a bit of fun with our ASX stocks focus for a change. We've watched some companies closer…
If investing in resources stocks (particularly junior explorers) is too risky, another option is investing in metal exchanges. But is…