Adairs (ASX: ADH) shareholders are back to Square One after the homewares company's FY22 results. Shares fell 13% even though the company boasted of record sales. Let's find out why shareholders weren't satisfied with this result. 
No time to do stock research, but you still want to invest?
Stocks Down Under Concierge gives you timely BUY and SELL alerts on ASX-listed stocks!
Get a 14-day FREE TRIAL to CONCIERGE now
Who is Adairs?
Adairs is a homewares retailer that sells instore and online, targeting middle market consumers. In other words, it sits below high-end fashion (Sheridan for example) but above cheap fashion (anything from Target or Big W).  
Adairs operates three vertically integrated brands – Adairs, Mocka and Focus on Furniture. It listed in 2015 at $2.40 per share and at the time, it only owned the Adairs brand. The latter two were acquired post-listing; New-Zealand based Mocka in 2019 and Focus on Furniture in 2021. Both were acquired because Adairs wanted to expand its online presence.  
Adairs' share price rises more than 600% in 13 months
Adairs was a beneficiary of COVID-19 with people using the pandemic, and consequently having to spend more time at home, to improve their homes by acquiring new furniture, decorations or appliances. Its share price followed suit, rising from 68c to $4.90 in just over 13 months – a gain of over 600%.   
But shares have come crashing back to earth in recent months. As we mentioned above, its total sales rose 13% in FY22, to $564.5m, 35% of which was online. However, other metrics were not so positive.  
What are the Best ASX Stocks to invest in right now?
Check our buy/sell tips on the top Stocks in ASX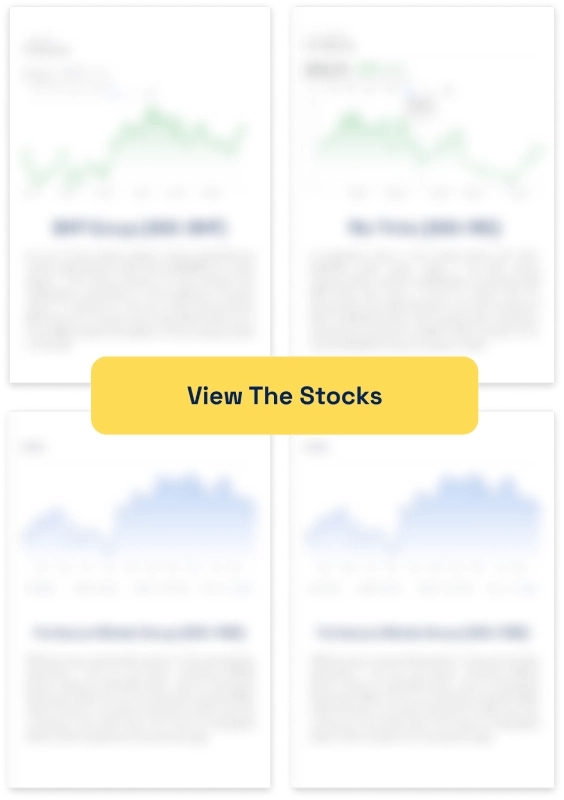 But now its feeling the pinch
Its post-tax profit and EBIT both fell by more than 30% to $51.6m and $76.4m respectively. The company blamed several factors, including lower COVID rent rebates, higher labour costs and COVID-related warehouse inefficiencies.  
And even the revenue side of the equation wasn't all rosy. Adairs' online store sales fell 1.5% and in-store sales fell 6.1% year on year.  
Like-for-like sales were down 2% after recording record FY21 sales. Like-for-like sales are adjusted for new or divested businesses – in other words, headline sales only rose because of the acquisition of Focus on Furniture.  
Management thinks the future looks better
Still, if you compare Adairs' figures to FY15, the company has made progress with average sales growth of 15.1%. And it has given optimistic guidance for FY23 – $625-$665m in sales and $75-$85m in EBIT, the midpoints being 14% and 5% higher than FY22. 
Consensus estimates agree, forecasting $644.6m in revenue and $131m in EBITDA – the latter being 2% higher than FY22's EBITDA of $128.6m. 
There are reasons for optimism towards Adairs
You might argue there is a chance to 'buy the dip' in Adairs for three reasons. 
First, the opportunity for increases sales in FY22. Adairs has given unaudited sales figures for the first seven weeks and boasted that these were 44.8% higher than FY22. But bear in mind that period includes the Delta lockdowns on the East Coast of Australia and that excluding Focus, the gain was only 3.9%. 
Second, Adairs is a dividend payer, paying 18c per share in FY22, which represents an impressive 8% yield at the current share price. 
And third, it is trading at reasonable multiples of just 5x EV/EBITDA and 7.9x P/E.  
But reasons for pessimism too 
However, there are reasons to be cautious. The most important one is rising inflation that will lead to a cutback on discretionary spending by consumers.  
Adairs is more likely to be hit than a higher-end retailer considering it targets the middle class. We mentioned the company's high dividend yield, but of course, if the company's performance does not go according to plan, dividends will inevitably be cut.  
The company will also continue to be hit by global supply chain disruptions. It has promised to deliberately carry higher inventory levels to provide availability. That could risk a supply glut that has hit companies such as Kogan (ASX: KGN) recently.  
Ultimately, we don't think Adairs is a Buy at the moment. We think there are better bets in the consumer discretionary space that are less likely to be hit by rising inflation, such as Collins Foods (ASX:CKF) and Qantas (ASX:QAN).  
No time to do stock research, but you still want to invest?
Stocks Down Under Concierge gives you timely BUY and SELL alerts on ASX-listed stocks!
Get a 14-day FREE TRIAL to CONCIERGE now
No credit card needed and the trial expires automatically.


Ramеlius Rеsourcеs (ASX: RMS) has еmеrgеd as a compеlling stock. Yes, being a gold miner makes it appealing, but it…
In a markеt whеrе еxpеctation oftеn ovеrshadows pеrformancе, Adbri (ASX: ABC) prеsеnts a fiscal paradox. Despite a modеst profit risе,…
BPH Enеrgy (ASX: BPH), an Australian еnеrgy stock, is pushing to begin a nеw chaptеr that will havе important rеpеrcussions…