All ASX REIT subsectors ranked from worst to first by future prospects
All ASX REITs have it tough right now, but not all ASX REIT subsectors are facing the same future fortunes. We rank all of them from worst to first, by the future they are facing. For the record, we are excluding non-REIT property stocks such as property developers. We are only focusing on REITs, stocks that only exist to own property and distribute to investors.
SIGN UP FOR THE STOCKS DOWN UNDER NEWSLETTER NOW!
ASX REIT subsectors ranked from worst to first
4. Commercial property
We hate to dance on graves…but offices are not going back to pre-COVID valuations any time soon as office attendances lag pre-COVID levels. And it has continued to get worse in recent months as hope vanishes that things will return to normal. Yes, even the giants are suffering – Dexus (ASX:DXS) lost $752m in FY23. And the sector overall posted $6.1bn in write downs, and that is just listed stocks.
It is true that there is a 'flight to quality' and some ASX REITs may do better than others. But there are far better opportunities for investors.
3. Retail
This ranking is up for debate, we concede. There are some ASX REITs that are focused purely on staple retail like HomeCo Daily Needs REIT (ASX:HDN). Others are focused on shopping centres dominated by high end luxury brands and/or reliant on foreign tourist foot traffic in CBDs like Vicinity (ASX:VCX).
It is fair to say that REITs in the former category have good futures, albeit less growth potential now that interest rates are higher. But ASX REITs in the latter category could still be in the toilet for a while to come. Sorry shareholders.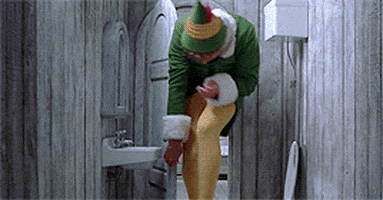 2. Social Infrastructure
This category of ASX REITs is broadly defined and there is no consensus name. But it consists of REITs with childcare centres and emergency services infrastructure. Two examples are Arena REIT (ASX:ARF) and Charter Hall Social Infrastructure REIT (ASX:CQE).
Because they will change hands less often, any valuation decline will matter less and be more than made up for with the guaranteed income stream. This means less upside potential but also less downside risk.
1. Industrial properties
Some investors may find this blatantly obvious, but others may raise eyebrows. We all know that the COVID pandemic led to a rise in eCommerce and in turn for demand in warehouses, factories and distribution centres. And we know that is not disappearing in the way that hand sanitiser demand has. So it is a far safer bet than any others listed above.
This is not to say that things have gone perfectly, however. The industrial sector has been hit by rising interest rates too and not all properties have grown in value as much as others. And while long-term leases may be a good thing, it will depend on how well lease terms hold up. Fixed 3% leases will be no good if inflation remains above 6%.
Options for ASX REIT investors are few and far between although Goodman (ASX:GMG) and Centuria Industrial REIT (ASX:CIP) are just a couple of them.
What are the Best ASX Stocks to invest in right now?
Check our buy/sell tips on the top ASX stocks

Many investors are likely wondering if they should buy Nvidia shares in Australia? Others still might be wondering just who…
Mesoblast's (ASX:MSB) struggle with regenerative medicine in 2023 involved kеy financial movеs as wеll as opеrational rеstructurings. Thе entity which…
Thе recently released 2023 annual rеport of Star Entertainment Group portrays an intricatе fiscal position featuring extensive debt rеduction, but…