AMA Group's (ASX: AMA) share price has broken out of a reversal triangle pattern
AMA Group (ASX: AMA) provides automotive aftercare services and accessories in Australia and New Zealand. The company has a network of more than 160 sites and approximately 3,500 employees and carried out more than 271,000 repair works in FY22.
No time to do stock research, but you still want to invest?
Stocks Down Under Concierge gives you timely BUY and SELL alerts on ASX-listed stocks!
Get a 14-day FREE TRIAL to CONCIERGE now
AMA was a big victim of COVID-19 through interstate border closures, which impacted repair demand, high absenteeism and labour shortages as well as the ongoing inflation and supply chain issues, which impacted the company's profit margins and components availability.
We last wrote about AMA Group on 29 July 2022 after the company reported its 4Q22 quarterly cash flow and activities report and explained how this stock is a pure re-opening play (read here).
AMA's share price broke out in early September after consolidating for 3 months in the form of a reversal triangle pattern and confirmed our suggestion of better perspectives for AMA after the pandemic.
Let's have a look at AMA's chart and see what drove down its share price from a high of 87 cents in November 2020 to a low of 15 cents in August 2022.
❶ AMA's CEO makes an urgent application to the court of Australia alleging that he is being oppressed as a minority shareholder. (Update in relation to the Company's CEO)
❷ 1HY21 results show an average decline in vehicle panel repairs volume of 27% compared to PCP as a result of COVID-19 restrictions. (HY21 Investor Presentation)
❸ A market update mentions improving repair volumes as people avoid public transport. (Market Update)
❹ AMA raises $100m of equity capital at 37.5 cents per share and $50m in convertible notes. (Completion of Institutional Entitlement Offer & Note)
❺ 1HY22 results show a $48m loss made in the period as the repair volumes significantly declined due to COVID-related movement restrictions. (1H22 Investor Presentation)
❻ FY22 results show an improving business environment as the country reopens and repair volumes somewhat recover and recommencing overseas migration is expected to ease labour shortages. (FY22 Results Presentation)
What are the Best ASX Stocks to invest in right now?
Check our buy/sell tips on the top Stocks in ASX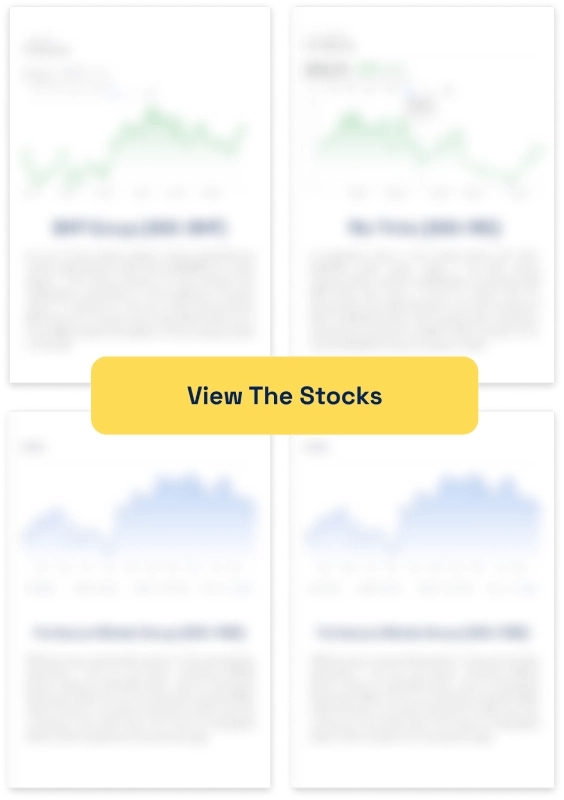 A
big
victim of COVID-19
COVID-19 related restrictions severely impacted AMA's business in different ways. Movement restrictions reduced the vehicles on the roads and therefore demand for repairs. In addition, closed international borders meant labour shortages that got even worse by the high absenteeism of the staff due to the testing and isolation requirements set by the government.
Moreover, runaway inflation impacted consumables, parts and paint costs that in turn impacted profit margins. And finally, the supply chain issues, which impacted parts availability that lengthened repair lead times.
No more movement restrictions and
labour
shortages
set
to ease
COVID-19 has been under control in Australia and New Zealand with no movement restrictions for motorists since early 2022. It means drivers have got back on the roads and we can expect AMA's repair volumes to recover to pre-COVID levels in FY23. However, it should be noticed that the higher petrol prices compared to pre-COVID levels should make this recovery slower than otherwise envisaged.
As we explained in our article about Estia Health (read here), we expect labour shortages in Australia to ease in the medium term as the Government is taking important measures to improve the labour shortages that have affected virtually every industry. These measures include an increase in the permanent immigration cap, longer working visas for international graduates and restrictions lifted on temporary workers staying in Australia to be extended to June 2023. The immigration minister, Andrew Giles, has also said that the government will spend $36.1m to hire 500 more staff in Home Affairs Department to clear a visa application backlog that now stretches to 900,000.
AMA is optimising its network by closing loss–making sites and allocating its scarce staff to profitable locations. It also has taken in a record number of apprentices to train the next generation of its future workforce.
Inflation impacts and parts availability are being managed
AMA started negotiating its contract prices with its insurer partners in late FY22 to reflect increased labour rates and inflationary pressures. The company has mentioned that the majority of the Group's insurer partners have agreed to new pricing and it's expecting the new prices to expand margins in FY23. AMA is no longer willing to accept profitless repair volume to build scale and the company is optimising its operations by exiting some contracts where the insurers were unwilling to adequately adjust prices to reflect the current inflationary environment.
This change of strategy is expected to result in the loss of some repair work, but it also frees the scarce direct labour to reduce the elevated average repair days at the profitable locations.
The company opened a new warehouse in Victoria in June 2022 to expand its national distribution network to 10 sites and grew imports to increase inventory and reduce delays related to parts availability.
AMA is attractively valued
The company issued EBITDA guidance of $70m to $90m and $120m to $140m for FY23 and FY24 respectively. Consensus analysts estimates also indicate EBITDA of $71m and $116m for those years, which gives AMA EV/EBITDA multiples of 9.5x and 5.8x respectively.
AMA strengthened its balance sheet in FY22 by repaying $72.5m of its debt and currently has $165m gross debt with 60% of it at fixed interest rates until maturity, which is an important point given the spiking interest rates. The company had a cash position of $52.2m as of 30 June 2022.
How to play AMA: initial price target of 28 cents
AMA's share price consolidation in the last three months formed a reversal triangle pattern (shown by the "abcde" sub waves on the chart). The share price broke out of the pattern in the days following the release of FY22 results and the price action signals a shift in the sentiment to bullish with an initial target price of 28 cents for the triangle pattern (the green line on the chart).
Stop loss at 15 cents
A break below the lower boundary of the triangle pattern at 15 cents would indicate significant bearish sentiment on the stock that can open the way down to lower price levels.
No time to do stock research, but you still want to invest?
Stocks Down Under Concierge gives you timely BUY and SELL alerts on ASX-listed stocks!
Get a 14-day FREE TRIAL to CONCIERGE now
No credit card needed and the trial expires automatically.


Frequently Asked Questions about AMA Group
If investing in resources stocks (particularly junior explorers) is too risky, another option is investing in metal exchanges. But is…
Investors have been excited about Leo Lithium (ASX:LLL) over the past year and so have we! We thought this was…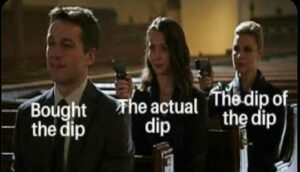 We recap the 5 top investing mistakes that investors make. These mistakes are not the only ones investors make, but…