Amazon (NDQ:AMZN) is a great company, but here's why we wouldn't buy it in 2023 and what we'd buy instead
Amazon (NDQ:AMZN) … the Everything Store. That was the title of journalist Brad Stone's biography of the company as well as an accurate description of what the company does.
There's little not to like about the company. The dominant market position in existing markets, the ability (the employee brains and capital) to go after new market opportunities and the loyalty of its customers. But as Seattle's Great White Shark approaches its 30th birthday, it isn't necessarily the easiest time in its history.
What are the Best stocks to invest in right now?
Check our buy/sell stock tips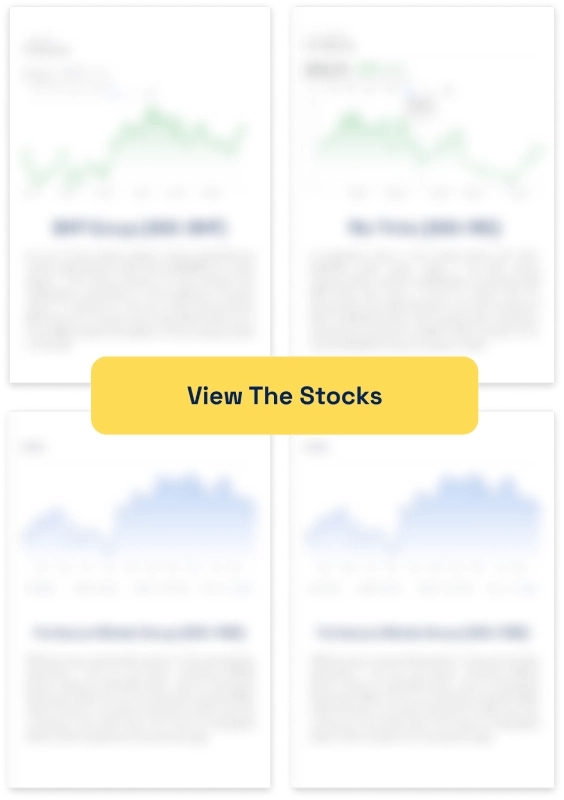 Who is Amazon (NDQ:AMZN)?
The Everything Store essentially. It began as an online intermediary between book readers and wholesalers. Founder Jeff Bezos quit his job working for a New York hedge fund and moved across to Seattle to capitalise on the growth of the Internet.
As the years went on it expanded into more and more products and services, delivering them faster and faster to customers as well as expanding outside North America. We think two should be singled out.
First, its membership service Amazon Prime which boasts 200 million members around the world (a figure twice as high as 5 years ago). There is so much you get for it – expedited delivery (without delivery fees), Prime Video, Prime Music and exclusive access to deals (particularly on Amazon's annual Prime Day).
Second is Amazon Web Services (AWS), offering Cloud computing services to individuals, companies and governments. This division began as just another idea in 2006, but demand for it exploded during the pandemic.
With everyone working from home, you don't want all your data just sitting on one computer somewhere that is only accessible in person.
A journey of growth (but not exclusively)
It has not always been easy for Amazon. The company survived the Dot com bust, yes, but it was a fight for profitability.
You could argue it wouldn't have survived had existing retailers done anything at all to compete (other than tell themselves Amazon was just '1, 2, 3, 4, 5%…') before it was too late.
Not all of its expansion efforts have been overnight success stories, or even successes at all. Its efforts to enter physical stores have generated some fruit (but with only US$20bn in revenue annually, they're an afterthought in the context of the entire group).
Why we wouldn't buy it right now?
The most important reason is because we think it is worth US$117.61 – 12% lower than it is right now. Granted, it has defied bearish expectations several times before in its history. We would note 3 other reasons.
First, there have been headwinds on consumer spending and Cloud demand that have been in its quarterly results in recent times. In volatile markets, results can lead to significant share price movements.
Second, the company's margins are quite thin. Consensus estimates expect it to be 2-3% this year and only peaking at 10% in the next decade.
Third, it is still early days in the post-Bezos era. It is always a big step when a company transitions from being founder-operated.
Now, don't get us wrong. It is a great company. But for us, there is a company that we like better than Amazon right now.
The stock we would buy instead
We would go from a company founded by the man who got richest from selling stuff in the 21st century, to a company founded by the man who got richest from selling stuff in the 20th century. Walmart. Yes, Walmart lost Round 1 to Amazon, but it is not out of the game yet.
Walmart remains the world's largest company by revenue and it is challenging Amazon in the eCommerce field. Its eCommerce sales are 13% of its sales and they have continued to grow over 10% in 2021 and 2022 even though many other eCommerce company revenues fell.
Walmart has several advantages over its peers including its logistics and store networks, its cash reserves, the fact that it is a 'one stop shop' as well as the mix of goods, both essentials that are purchased regularly and bigger ticket items purchased less frequently but are higher margin for the company.
We think having brick and mortar stores is crucial. You see, people like to see goods before they buy them. And some may be paranoid about having a package stolen if it is just left at their home – thank goodness there's Click and Collect.
Amazon made barely US$20bn from its brick and mortar stores in 2022 and $100bn less in sales overall than Walmart. Walmart is also building its own marketplace of third party sellers, just like one that Amazon has. Walmart has over 100,000 of these sellers and while this is behind Amazon's 2m sellers, this could be a more important revenue stream going forward.
Another way in which Walmart is competing with Amazon is with its Walmart+ membership program. For US$98 per annum (or $13 monthly), you get benefits including free delivery, early access to Black Friday sales, fuel savings and a Paramount+ Essential Plan. Yet another innovation Walmart is working on is having EV chargers at its stores. It already has 1,300 fast-charging stations and plans to keep expanding the network.
So, while we think Amazon is a great company – we would rather be in Walmart right now.
Stocks Down Under Concierge is here to help you pick winning stocks!
The team at Stocks Down Under have been in the markets since the mid-90s and we have gone through many ups and downs. We have written about every sector!
Our Concierge BUY and SELL service picks the best stocks on ASX. We won't just tell you what to buy – we give you a buy range, price target and stop loss level in order to maximise total returns. And we will only recommend very high conviction stocks where substantial due diligence has been conducted.
Our performance is well ahead of the ASX200 and All Ords.
You can try out Concierge … for FREE.
GET A FREE TRIAL TO CONCIERGE TODAY
There's no credit card needed – the trial expires automatically.


Stocks Down Under
Average rating:
0 reviews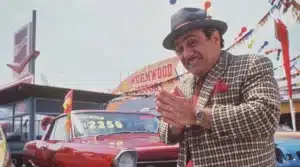 Why do ASX companies raise capital at a discount? This is a question many investors ask when they are diluted…
The relationship between the performance of Airline stocks and fuel prices has seemingly been forgotten in the past couple of…
African mining countries offer a lot of potential for ASX resources companies and their investors, but also a lot of…