Annual Recurring Revenue (ARR), sometimes called Annualised Recurring Revenue, is a metric you'll hear some ASX small caps use.
What does this term mean? Is it the same as actual revenue and is it a useful guide as to a business' performance?
SIGN UP FOR THE STOCKS DOWN UNDER NEWSLETTER NOW!
Annual Recurring Revenue vs (ordinary) revenue
As you might except, there can be a time lag between a company signing a contract and revenues being received.
Sometimes there may be no revenues for several months or there may just be some of the money paid up front.
Revenue only recognises actual cash that has come in the door.
But Annual Recurring Revenue alludes to money a company it expects to receive from its customers who have made a subscription and consequently received goods or services.
The company in question may or may not have actually received that money. Although it will have a reasonable expectation of receiving it because it will typically have a signed contract with that customer.
It is important to note that Annual Recurring Revenue is not an accounting metric, so you won't find it in a company's financial statements.
What about ACV or TCV?
You might also hear Annual Contract Value (ACV) or Total Contract Value (TCV) used by companies. These are similar terms but slightly different in their calculation.
Annual Recurring Revenue takes into account how much recurring revenue you can expect based on yearly subscriptions.
But ACV is the value of subscription revenue from each contracted customer, normalised across a year.
Nevertheless, they serve similar purposes for companies that use them, illustrating to investors what statutory revenue cannot (right away).
So is Annual Recurring Revenue a useful metric?
Simply put, Annual Recurring Revenue is useful but it shouldn't be used in isolation.
Investors need to consider Annual Recurring Revenue in conjunction with statutory revenue and cash flows.
For some companies there may be little to no difference – Infomedia (ASX:IFM) is one such example.
For other companies, however, there may be a significant difference. Vection (ASX:VR1) is one example, with a TCV of $24m despite only generating ~$4.5m in cash from operating activities reach quarter.
What if Annual Recurring Revenue is different to statutory revenue?
In cases such as the latter, investors need to check carefully for two things.
First, check if company isn't trying to inflate itself by using a non-accounting metric.
And second, if there are special reasons why the company is not converting Annual Recurring Revenue, TCV or ACV to statutory revenue.
Perhaps there might be debt collection issues with the company. Alternatively, a company may have signed a deal significantly back-ended (which is to say having revenues flowing towards the latter half of the contract's duration).
When receipt of Annual Recurring Revenue is delayed from one financial year to another, this can be a problem.
Even if it is only because it is delayed from 4Q of one year to 1Q if the next, this can have an impact on results due to revenues being lower than they otherwise would be.
Investors should know about Annual Recurring Revenue
Once again we note that, Annual Recurring Revenue is useful but it shouldn't be used in isolation.
The same principle goes for any other metric. Any investment decision needs to be based on a multitude of factors that overall weigh favourably to the company.
Stocks Down Under Concierge is here to help you pick winning stocks!
The team at Stocks Down Under have been in the markets since the mid-90s and we have gone through many ups and downs. We have written about every sector!
Our Concierge BUY and SELL service picks the best stocks on ASX. We won't just tell you what to buy – we give you a buy range, price target and stop loss level in order to maximise total returns. And we will only recommend very high conviction stocks where substantial due diligence has been conducted.
Our performance is well ahead of the ASX200 and All Ords.
You can try out Concierge for 3 months … for FREE.
GET A 3-MONTH FREE TRIAL TO CONCIERGE TODAY
There's no credit card needed – the trial expires automatically.


Stocks Down Under
Average rating:
0 reviews
If investing in resources stocks (particularly junior explorers) is too risky, another option is investing in metal exchanges. But is…
Investors have been excited about Leo Lithium (ASX:LLL) over the past year and so have we! We thought this was…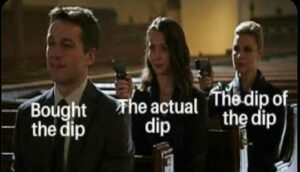 We recap the 5 top investing mistakes that investors make. These mistakes are not the only ones investors make, but…