Here are 4 of the most famous ASX corporate collapses in history and what you can learn from them
ASX corporate collapses – they can and do happen. No stock is immortal. Some survive longer than others – but none last infinitely. Some meet a happy ending with a takeover at a premium price. But others go in a less dignified way – a corporate collapse. Don't take our word from it, learn from these previous case studies.
Do you need solid trading & investment ideas on the ASX? Stocks Down Under Concierge can help!
Concierge is a service that gives you timely BUY and SELL alerts on ASX-listed stocks – with price targets, buy ranges, stop loss levels and Sell alerts too. We only send out alerts on very high conviction stocks following substantial due diligence and our stop loss recommendations limit downside risks to individual stocks and maximise total returns.
Concierge is outperforming the market by a significant margin!
GET A 14-DAY FREE TRIAL TO CONCIERGE TODAY
4 of the most famous ASX corporate collapses
1. HIH Insurance
HIH Insurance was a former Australian insurance company that went through a corporate collapse in March 2001, wiping out all shareholders. The company had experienced rapid expansion and growth over the years, acquiring several other companies, but these acquisitions were not managed properly, and as a result the company was saddled with excessive debt.
As the company's financial situation worsened, its credit ratings were downgraded, resulting in higher premiums for the customers and significantly reducing their ability to do business. This resulted in a lack of liquidity within HIH which became untenable.
In February 2001 the Australian Securities & Investment Commission (ASIC) launched an investigation into HIH's affairs after its directors admitted there was "potential insolvency" at the firm. On 15 March 2001 HIH Insurance was put into provisional liquidation after being unable to pay its debts. ASIC accused senior management of serious mismanagement and misleading investors and creditors about the financial state of the company.
A royal commission led by Justice Neville Owen followed to investigate the failure of HIH Insurance along with claims that some directors had traded while insolvent or had breached their duties. His report found that HIH's board had failed to properly manage risk or ensure adequate capital reserves and criticised its acquisition strategy as well as shortcomings in corporate governance such as remuneration policies, conflicts of interest, oversight and accountability.
Following this report there were civil and criminal proceedings taken against directors for their involvement in the collapse of HIH Insurance, including accusations of fraud and negligence by ASIC and some shareholders taking legal action for losses incurred due to HIH's collapse. Bosses Rodney Adley and Ray Williams would both serve jail time.
What are the Best ASX Stocks to invest in right now?
Check our buy/sell tips on the top Stocks in ASX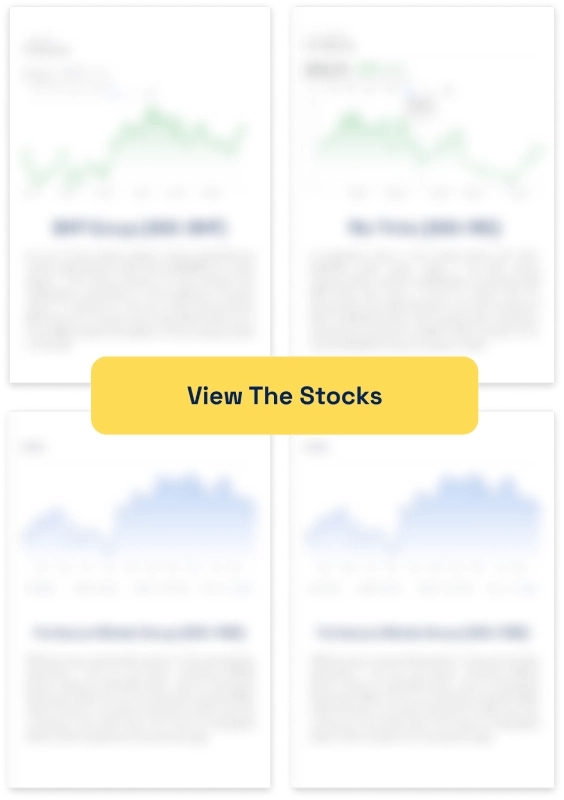 2. ABC Learning
Moving forward to the back end of the 2000s here, ABC Learning Centres was another victim of a corporate collapse. It was one of the world's largest childcare provider companies, with more than 1,200 centres across Australia, New Zealand, the United States and the United Kingdom. The company began in 1988 and had grown to become one of the most successful childcare providers in the world.
Unfortunately, ABC Learning entered voluntary administration in 2008 due to mounting debt levels and a collapse in share prices. This resulted in thousands of parents affected as their children were left without care and hundreds of staff members were left unemployed. To make matters worse, many creditors were unable to recover their money due to insufficient funds available from the company. And of course, retail shareholders were wiped out.
Since then, several new companies have emerged from what remains of ABC Learning. These companies range from kindergarten operators to home-based childcare providers. Although some former staff members have moved on successfully with new jobs and different careers, others are still struggling with the legacy of ABC Learning's collapse and its impact on their lives.
3. Harris Scarfe
Now this company didn't collapse due to management misconduct. But it collapsed nonetheless and it was symbolic because it had been in business since 1849. The company grew to have 66 stores across Australia by 2019, but unfortunately, the chain went into voluntary administration in December 2019. This was due to a number of factors, including rising operating costs and low sales due to increased competition from online retailers.
The administrators appointed by the Federal Court came from Deloitte Australia and they began the process of liquidating assets and closing down stores. As a result, thousands of employees were left without work and many suppliers (and investors) were forced to take significant financial losses.
4. Babcock & Brown
Going back to the GFC era, another victim was Babcock & Brown. It was a major investment company that owned multitudes of high end assets, particularly Real estate and utilities. But it ended up drowning in its own debt. Not all investors lost money though – some short sellers made significant profits.
For about a year, its share price kept falling as investors turned away from companies with heavy debt. Management denial that there was trouble did nothing to stop the slide. By March 2009, roughly the bottom of the GFC bear market, administrators were appointed when investors in its NZ-listed subordinated note holders refused to restructure the terms of the notes.
What's the point of learning about past corporate collapses?
Investors learning about past corporate collapses can provide invaluable insights and lessons on how to make better investment decisions in the future. By studying the causes of a company's downfall, such as mismanagement or lack of strategic long-term planning, investors can gain an understanding of what led to this failure. This knowledge can help investors recognise potential warning signs and avoid similar mistakes.
For example, if a company was overly reliant on debt financing for its operations, investors may be more cautious when evaluating a similar situation for potential investments. Additionally, investors can also analyse how other companies with similar issues navigated out of their predicaments and develop strategies for protecting their portfolios from potential losses in the future.
But if there's only one lesson to be drawn, it is that no company lasts forever. They all meet their end for different reasons, but they will meet an end eventually.
Stocks Down Under Concierge is here to help you pick winning stocks!
The team at Stocks Down Under have been in the markets since the mid-90s and we have gone through many ups and downs. We have written about every sector!
Our Concierge BUY and SELL service picks the best stocks on ASX. We won't just tell you what to buy – we give you a buy range, price target and stop loss level in order to maximise total returns. And we will only recommend very high conviction stocks where substantial due diligence has been conducted.
Our performance is well ahead of the ASX200 and All Ords.
You can try out Concierge for 14 days … for FREE.
GET A 14-DAY FREE TRIAL TO CONCIERGE TODAY
There's no credit card needed – the trial expires automatically.


Stocks Down Under
Average rating:
0 reviews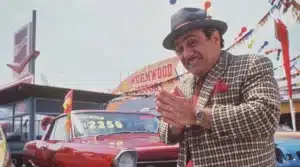 Why do ASX companies raise capital at a discount? This is a question many investors ask when they are diluted…
The relationship between the performance of Airline stocks and fuel prices has seemingly been forgotten in the past couple of…
African mining countries offer a lot of potential for ASX resources companies and their investors, but also a lot of…