ASX vanadium stocks may not appear the sexiest of battery metal stocks. Investors in resources stocks may be more interested in lithium or graphite companies.
But, as we outline in this article, vanadium cannot be ignored as a major opportunity.
What are the Best Resources stocks to invest in right now?
Check our buy/sell stock tips

Why is vanadium important?
Vanadium is an important metal for investors in mining stocks to consider due to its increasing demand and applications across industries. As a mineral, vanadium has become increasingly valuable in the market, due to its strength and durability when used as a steel alloy. This makes it an ideal choice for use in airplanes, cars, bridges and other infrastructure projects as it can withstand extreme temperatures and corrosion.
Crucially, Vanadium is also used in energy storage batteries, making it a key component for renewable energy sources like wind and solar power.
With its multiple uses, vanadium's demand is likely to continue increasing as more industries start utilizing its properties. This makes it a valuable asset for stock market, both those who do and don't typically invest in mining and resources stocks. As the demand for this mineral increases and its prices rise, investors can benefit from the growth of these companies.
The challenges that ASX vanadium stocks can address
Vanadium ore is found all around the world, with most of it in China and Russia. As you might be thinking already, companies want to diversify away from those countries.
Additionally, Mining vanadium requires special techniques since it is not a typical metal. Therefore, companies that specialize in mining vanadium are well poised to benefit from its increasing demand and rising price as more industrial applications continue to be discovered.
The Top ASX vanadium stocks
1. Australian Vanadium Ltd (ASX:AVL)
AVL is the force behind the Australian Vanadium Project that lies in the West Australian Goldfields. This project has a total Resource of 239Mt @ 0.73% vanadium and an Ore Reserve of 30.9Mt @ 1.09%. It has a Pre-Tax NPV of $833m and an IRR of 20.6%. It has potential to produce 11,200t per annum of vanadium pentoxide over a 25+ year mine life.
It is more than a project developer, working on a 5kW/15kWh residential version of the VRFB through its subsidiary VSUN Energy. Production is planned to commence in CY25 once funding is secured.
2. Technology Metals Australia (ASX: TMT)
Technology Metals Australia (ASX:TMT) boasts a terrific asset, with the Murchison Technology Metals Project (MTMP) in Western Australia. MTMP has a measured resource of 153.7Mt at 0.8% vanadium pentoxide. It is projected to produce 13,000 tonnes of vanadium pentoxide per annum, which is anticipated to be 6% of the world's vanadium.
Critically, it will add downstream production capabilities to Australia – something that is lacking today even with Australia boasting the world's second-largest vanadium reserves. The company is currently working on securing financing for the project, with would-be debt financiers undertaking due diligence.
3. Richmond Vanadium Technology (ASX:RVT)
Richmond Vanadium Technology (ASX:RVT) listed on the ASX in late 2022 after its spin-off from Horizon Minerals.
This company is at an earlier stage than AVL and TMT as it is at the Bankable Feasibility Study stage. There's an Environmental Impact Statement (EIS) being done in conjunction with it. And the wait could well be worth it – its Richmond project in North Queensland has a resource of 1.8b tonnes grading 0.36% vanadium for 6.7Mt. The company estimates that the mine could extract 4.2mt of vanadium ore, processed to produce 790,000t annually of vanadium concentrate.
Don't forget about vanadium
Investing in vanadium is therefore an ideal way to diversify and secure investors' portfolios. As the demand for this mineral increases and its prices rise, investors can benefit from the growth of these companies.
ASX vanadium stocks are consequently a good choice for those looking for long-term investments as well as short-term gains.
Stocks Down Under Concierge is here to help you pick winning stocks!
The team at Stocks Down Under have been in the markets since the mid-90s and we have gone through many ups and downs. We have written about every sector!
Our Concierge BUY and SELL service picks the best stocks on ASX. We won't just tell you what to buy – we give you a buy range, price target and stop loss level in order to maximise total returns. And we will only recommend very high conviction stocks where substantial due diligence has been conducted.
Our performance is well ahead of the ASX200 and All Ords.
You can try out Concierge … for FREE.
GET A FREE TRIAL TO CONCIERGE TODAY
There's no credit card needed – the trial expires automatically.


Stocks Down Under
Average rating:
0 reviews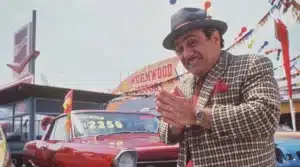 Why do ASX companies raise capital at a discount? This is a question many investors ask when they are diluted…
The relationship between the performance of Airline stocks and fuel prices has seemingly been forgotten in the past couple of…
African mining countries offer a lot of potential for ASX resources companies and their investors, but also a lot of…