Cleanaway Waste Management (ASX:CWY): Is its $5.9bn price right or a load of rubbish?
This week's Australian stock of the week is Cleanaway Waste Management (ASX:CWY). Capitalised at $5.9bn, it is Australia's biggest waste management company and the only one that is listed, since Bingo was bought by Macquarie.
Cleanaway has big ambitions for the future, wanting to play a role in recycling. And not just the 'stick paper and plastic bottles into a dedicated recycling bin'.
What are the Best stocks to invest in right now?
Check our buy/sell stock tips

Introduction to Cleanaway Waste Management
Cleanaway's origins trace back to being the waste management division of Brambles (ASX:BXB) in 1979. Brambles sold it out in 2005 to Transpacific Industries and the company was listed on the ASX in that same year. The first decade or so was difficult, cycling through four CEOS in 3 years at one stage and bearing $2.1bn in debt.
Things took a turn for the better during the tenure of Vik Bansal as CEO. His tenure lasted nearly 6 years between 2015 and 2021 during which the company went from $1bn to $5bn in market capitalisation. Bansal departed at the start of 2021 in controversial circumstances that we'd rather not go into here and was replaced by Mark Schubert, a former executive of Origin Energy.
Today, the business has contracts with 130 local councils and 150,000 business customers, running 5000 trucks on the road.
Big ambitions for the future
But it is not just a bin collection company. It also recovers construction materials, is a part of the container deposit scheme in NSW and will be part of Victoria's from November. Specifically, it will be responsible for collecting containers from vending machines in roughly a third of the state.
Cleanaway also wants do help minimise 'red bin waste' going to landfill. So it has been on a major buying spree in recent years. In late 2021, it forked out $501m to buy two rubbish dumps and five waste transfer stations in Sydney from Suez. This was a compromise from buying the entire Suez Australian business from its head office in Paris – a plan that was foiled after it merged with fellow conglomerate Veolia.
In August 2022, it bought Western Sydney group GRL for $169m. This is a company that processes about 20% of red bin mixed waste annually, composting in open air. Cleanaway plans on transitioning it to an indoor facility within the next few years and so it raised $400m at the time it bought it. It has exclusive rights to send waste to the GRL facility and will benefit from NSW government regulations that will result in all households having a dedicated bin for food waste by 2030.
And finally, it is working on two waste-to-energy plants in Victoria and Queensland. The plan is to have these up and running by 2027, but it could cost up to $2bn.
Revenue will be mostly from gate fees paid by those transporting rubbish while another 10-15% of forecast revenue will come from the sale of electricity to outside customers. Cleanaway's site in Victoria (at Wollert) is near large industrial companies that could use it.
Cleanaway's FY23 result
Cleanaway's recent results were a mixed bag, in our view. Although revenues increased 18% to $3.6bn, its operating profit fell from $169.3m to $129.4m (a 25% drop) and its statutory NPAT declined from $80.6m to $23.5m (a 71% fall). This was due to amortisation and higher net finance costs (81% higher than the year before).
Nonetheless, Cleanaway's EBIT increased $257.1m to $302.2m (up 18%) and the company set a target of $450m in FY26. This would represent a margin of 11.2% compared to 8.4% today, using the consensus estimate of $4bn revenue in FY26.
Looking to FY24, consensus estimates call for $3.6bn in revenue (up 2%) and 8c EPS (well ahead of FY23 considering the FY23 result was dragged down by amortisation and finance costs) and for $3.8bn in revenue (up 5%) and 10c EPS (up 25%) in FY25.
Cleanaway is trading at 32.8x P/E for FY24 and 26.8x P/E for FY25. The company's PEG multiple is quite significant – at 2.7x. This is quite steep considering the general view that a company with a PEG over 1x could be considered overvalued.
Why we wouldn't buy it now
This all sounds great, doesn't it? But, just as is the case with Qantas' fleet renewal, these big ambitions will have to be paid for somehow. Yes, the costs are nowhere near as big as Qantas' fleet renewal, but we anticipate hefty shareholder dilution.
Another problem this company has been facing of late is labour shortages. Yes, we know this is a problem at all companies. But at Cleanaway, it was so bad that corporate management had to get behind the wheel. This issue was a drag on its profit.
Our valuation of Cleanaway is $1.63 per share, down 38% from the current share price. And keep in mind that this does not account for any shareholder dilution and uses a 7.6% WACC (which some might argue is too low).
Whether through debt or equity, the company will need finance to follow through with its ambitions without entering into negative cash flow territory. So, even though the business is in an enviable market position, has a good opportunity ahead of it as well as a potential ESG angle (albeit down the track rather than right at the moment), we would pass it on at this point in time.
Stocks Down Under Concierge is here to help you pick winning stocks!
The team at Stocks Down Under have been in the markets since the mid-90s and we have gone through many ups and downs. We have written about every sector!
Our Concierge BUY and SELL service picks the best stocks on ASX. We won't just tell you what to buy – we give you a buy range, price target and stop loss level in order to maximise total returns. And we will only recommend very high conviction stocks where substantial due diligence has been conducted.
Our performance is well ahead of the ASX200 and All Ords.
You can try out Concierge … for FREE.
GET A FREE TRIAL TO CONCIERGE TODAY
There's no credit card needed – the trial expires automatically.


Stocks Down Under
Average rating:
0 reviews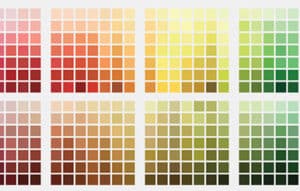 Sherwin Williams (NYSE:SHW) is a 157-year-old paint company from Cleveland, Ohio. This week's international stock of the week is one…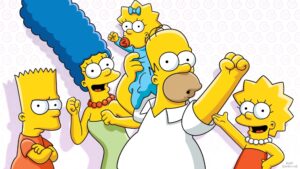 We thought we'd have a bit of fun with our ASX stocks focus for a change. We've watched some companies closer…
If investing in resources stocks (particularly junior explorers) is too risky, another option is investing in metal exchanges. But is…