27 October 2020
Since our four-star rating back in March, a lot has gone right for the Bank of Queensland (ASX: BOQ). Back then we felt the company had taken too much of a beating when it seemed things were starting to turn around and the FY20 results proved us right. While statutory profit declined 61% to $115m, the main driver behind this was the bank's $133m buffer for potential repayment defaults from COVID-19. In fact, this was already baked into the share price as management had been very open about this. Therefore, it came as no surprise to analysts and most shareholders. What did come as a surprise, and a pleasant one at that, was an increase in the net interest margin of 3bps during the second half of FY20. Although small, the market was expecting a decline.
FY21 is where the company has promised to put the wheels to the pavement and start drastically increasing its consumer loan base, which should drive profit growth. Overall, the results showed a company that was still being brought back to life, but well on the road to recovery.
Taking a look at the valuations of its peers shows why we are remaining strong on our four-star rating.
Heartland Group Holdings (ASX: HGH) is a New Zealand based up and coming bank we rated four stars back on 20 August 2020. We remain bullish on this company that is valued at a price/tangible book value of 1.3x, generates a return on equity of 10.5% and return on assets of 1.4%.
Auswide Bank (ASX: ABA) is the tenth largest bank in Australia and, much like the Bank of Queensland, the bank is still heavily invested in its home state of Queensland. Auswide bank is currently trading at a price/tangible book value of 1.1x, with a return on equity of 7.7% and a return on assets of 0.5%. Coming back around to the Bank of Queensland, the bank is currently valued at a price/tangible book value of 0.9x, with a return on equity of 2.8%, and a return on assets of 0.2%.
Comparing BOQ's valuation to its peers shows just how much the company has to gain if management continues to execute its turnaround as we expect. The Heartland Group and Auswide Bank have already shown they are firing on all cylinders, while the Bank of Queensland still has to prove to the market it can put renewed life into its loan book growth.
However, we are highly confident the Bank of Queensland can deliver and we believe a rerate towards the low end of its peers' valuation range is feasible in the medium term. If this happens, we expect to see a price to tangible book value around 1.1x, implying a share of approximately $8.
Want to become a better investor. Let us help you!
Get our 4 publications per week on ASX-listed
large, mid and small cap companies across all sectors
Model portfolios
Investor Webinars
Get access to all editions through a 30-day FREE TRIAL.
No credit card required!
Investing in mining stocks can offer good returns to investors, particularly if they want to invest for the long-term. But…
Let's take a closer look at dental stock Pacific Smiles Group (ASX:PSQ). Pacific Smiles operates 131 dental care centres across…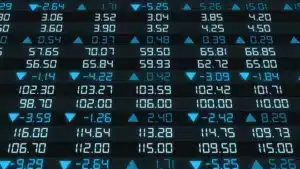 Custodian trades are trades that make it appear like a major bank has bought or sold your company, but it…