What are the best investing quotes? Warren Buffett would account for several such as 'be fearful when others are greedy' and 'Rule #1: Don't lose money. Rule #2: Don't forget rule 1'. But famous as they are, we think there are plenty that are just as good for investors. We outline our 30 favourite investing quotes.
What are the best stocks to buy right now?
Check out our top 4 stock picks

Our 30 best investing quotes
1) "It is impossible to produce superior performance unless you do something different from the majority." – John Templeton
2) "The secret to investing is to figure out the value of something – and then pay a lot less." Joel Greenblatt
3) "In many ways, the stock market is like the weather in that if you don't like the current conditions, all you have to do is wait a while." – Low Simpson
4) "Although it's easy to forget sometimes, a share is not a lottery ticket… it's part ownership of a business." – Peter Lynch
5) An investment in knowledge pays the best interest – Benjamin Franklin
6) It's not whether you're right or wrong that's important, but how much money you make when you're right and how much you lose when you're wrong – George Soros
7) How many millionaires do you know who have become wealthy by investing in savings accounts? I rest my case – Robert G Allen
8) The biggest risk of all is not taking one – Mellody Hobson
9) Financial peace isn't the acquisition of stud. It's learning to live on less than you make, so you can give money back and have money to invest. You can't win until you do this – Dave Ramsey
10) Investing should be more like watching paint dry or watching grass grow. If you want excitement, take $800 and go to Las Vegas – Paul Samuelson
11) Time is more valuable than money. You can get more money, but you cannot get more time – Jim Rohn
12) The investor's chief problem – and even his worst enemy – is likely to be himself – Charles Asness
15) Risk cannot be eliminated; it just gets transferred and spread – Howard Marks
16) There is no such thing as no risk. There's only this choice of what to risk and when to risk it – Nick Murray
17) Survival is the only road to riches – Peter Bernstein
18) More people lost money waiting for corrections and anticipating corrections than the actual corrections – Peter Lynch
19) Price is what you pay. Value is what you get – Benjamin Graham
20) Investment is the discipline of relative selection – Sid Cottle
21) Perhaps brains or a skill are the most portable and best wealth preserver – Barton Biggs
22) Investing puts money to work. The only reason to save money is to invest it – Grant Cardone
23) To make money in the markets, you have to think independently and be humble – Ray Dalio
24) Capital markets reward you for what you learn that other people have yet to ascertain – Kenneth Griffin
25) Investing is a business where you can look very silly for a long period of time before you are proven right – Bill Ackman
26) When most investors, including the pros, all agree on something, they're usually wrong – Carl Ichan
27) Investors that do the best, and have done the best, are those that stay and compound at above-average rates over the long term – John Paulson
28) "Choosing individual stocks without any idea of what you're looking for is like running through a dynamite factory with a burning match. You may live, but you're still an idiot." – Joel Greenblat
29) There's no such thing as the goose that lays the golden egg forever – Robert Kiyosaki
30) Too many investors are trying to find the next Home Depot. Too few are trying to find the next Chrysler – David Dreman
Stocks Down Under Concierge is here to help you pick winning stocks!
The team at Stocks Down Under have been in the markets since the mid-90s and we have gone through many ups and downs. We have written about every sector!
Our Concierge BUY and SELL service picks the best stocks on ASX. We won't just tell you what to buy – we give you a buy range, price target and stop loss level in order to maximise total returns. And we will only recommend very high conviction stocks where substantial due diligence has been conducted.
Our performance is well ahead of the ASX200 and All Ords.
You can try out Concierge … for FREE.
GET A FREE TRIAL TO CONCIERGE TODAY
There's no credit card needed – the trial expires automatically.


Stocks Down Under
Average rating:
0 reviews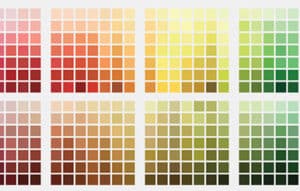 Sherwin Williams (NYSE:SHW) is a 157-year-old paint company from Cleveland, Ohio. This week's international stock of the week is one…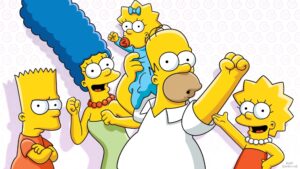 We thought we'd have a bit of fun with our ASX stocks focus for a change. We've watched some companies closer…
If investing in resources stocks (particularly junior explorers) is too risky, another option is investing in metal exchanges. But is…