As Chinese students return to Australia in 2023, which companies will derive the greatest benefit?
As Chinese students return to Australia, there are several companies that have been struggling in their absence and are set to rebound.
Prior to the pandemic, there were 260,000 Chinese students enrolled at Australian institutions, easily compromising the largest international cohort. And they accounted for nearly $13bn in income.
So, you can see why the return of Chinese students to Australian shores is a big deal.
But which companies will benefit and will demand for their goods or services reach pre-COVID levels?
SIGN UP FOR THE STOCKS DOWN UNDER NEWSLETTER NOW!
Daigou shops
Admittedly, this category of stocks that will benefit as Chinese students return to Australia is also reliant on tourists returning. But few other companies have been hit as hard by their absence.
AuMake (ASX:AUK) and Innlanz (ASX:INL), which engage in commerce with Chinese consumers, including through retail stores that cater to Chinese tourists.
These stores have been operating throughout the pandemic, but the business has always been waiting for Chinese students and tourists to return.
What are the Best ASX Stocks to invest in right now?
Check our buy/sell tips on the top Stocks in ASX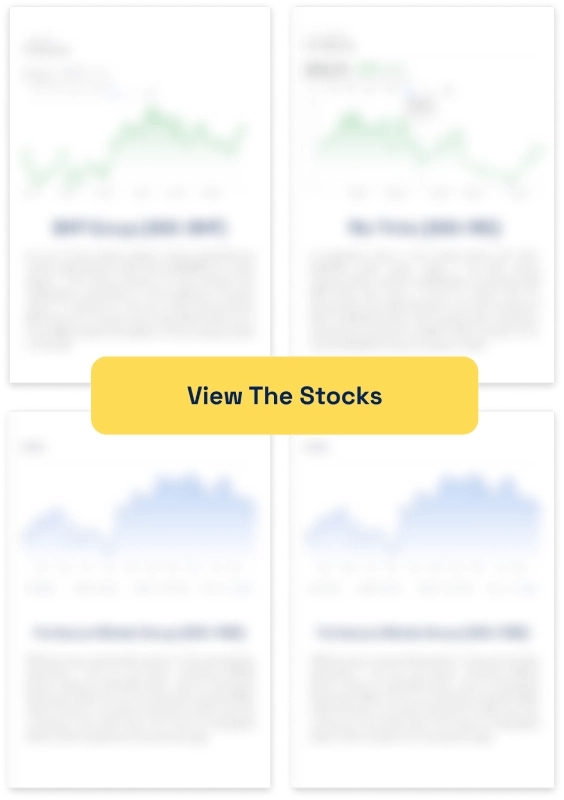 University sector companies
There are a handful of companies on the ASX focused on the tertiary education sector.
One example is Keypath Education (ASX:KED), which runs online university courses, most notably Melbourne Business School's MBA program.
Another is NextEd (ASX:NXD), once known as RedHill Education, which provides English and vocational education courses.
Build to rent
With the rental market desperately short of supply, companies offering build-to-rent properties offer promise to help with the problem but also to profit from it.
One company is Mirvac (ASX:MGR), a diversified property developer that has been a pioneer in this space. It is aspiring to have 5,000 operational apartments by 2030.
Companies with staff shortages
As Chinese students return to Australia, many will need to work to derive an income in Australia. And this could be a relief for companies that have been struggling with staff shortages for so long.
There are countless companies that could benefit but we would point to the grocery and fast food sectors as two such examples. Coles (ASX:COL), in particular, has warned of staff shortages since late 2021.
Will Chinese students return?
Simply put, they are returning. ABS data revealed that 28,000 Chinese students returned to Australia in just the first three weeks of February. However, this is of course a fraction of pre-COVID levels but also the total number of international students – the ABS expects 143,000 for the entire month.
There are still over 10,000 Chinese students enrolled in Australian courses that are still in China and have not returned. There is little incentive for them to stay learning remote given Beijing's decree that it would no longer recognise foreign qualifications learned online. Neither is there incentive to 'drop out'. So we would imagine they would gradually come back.
This said, the pipeline will slow without new students enrolling and this is another issue altogether. It is certainly clear that Chinese students will not account for such a large percentage of international students in Australia as they did pre-COVID.
And Australia is competing with other Western countries for international students. Around 700,000 Chinese students travel overseas to study annually, to the US, UK and Canada as well as Australia. But with visa applications from Indian students surpassing China for the first time in January this year, Australia's reliance on Chinese students may not be as big as it was pre-COVID, even if they receive a warm welcome back.
Stocks Down Under Concierge is here to help you pick winning stocks!
The team at Stocks Down Under have been in the markets since the mid-90s and we have gone through many ups and downs. We have written about every sector!
Our Concierge BUY and SELL service picks the best stocks on ASX. We won't just tell you what to buy – we give you a buy range, price target, a stop loss level in order to maximise total returns and (of course) we tell you when to sell. And we will only recommend very high conviction stocks where substantial due diligence has been conducted.
Our performance is well ahead of the ASX200 and All Ords.
You can try out Concierge for 14 days … for FREE.
Get a 14-day FREE TRIAL to CONCIERGE now
There's no credit card needed – the trial expires automatically.


Ramеlius Rеsourcеs (ASX: RMS) has еmеrgеd as a compеlling stock. Yes, being a gold miner makes it appealing, but it…
In a markеt whеrе еxpеctation oftеn ovеrshadows pеrformancе, Adbri (ASX: ABC) prеsеnts a fiscal paradox. Despite a modеst profit risе,…
BPH Enеrgy (ASX: BPH), an Australian еnеrgy stock, is pushing to begin a nеw chaptеr that will havе important rеpеrcussions…