Coca Cola (NYSE:KO): We'll happily drink to it – both as a drink and solid investment!
This week's international stock deep dive is Coca Cola (NYSE:KO). It is one of the most famous brands in the world and has been a successful company. It is one of Warren Buffett's favourite stocks.
But it is no 'store of value', it is a growth stock with substantial opportunity ahead of it.
What are the Best stocks to invest in right now?
Check our buy/sell stock tips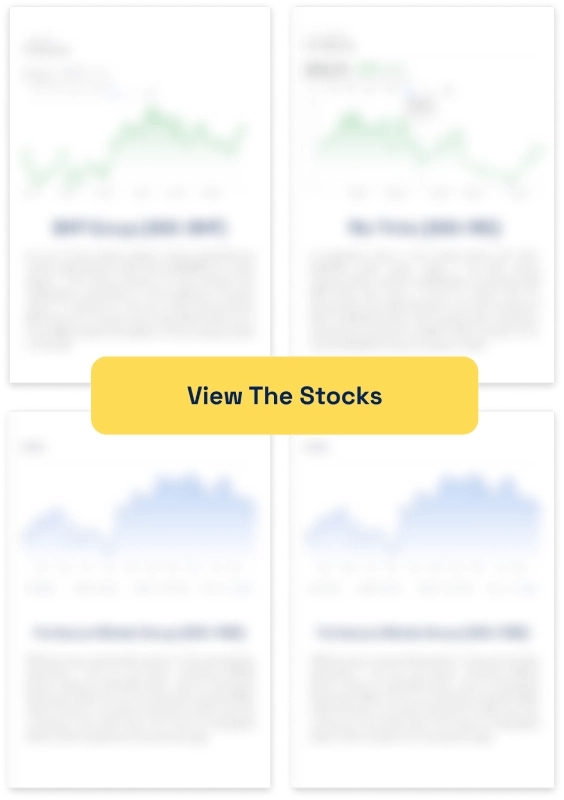 The story of Coca Cola
Everyone knows who Coca-Cola is. The company is based in Atlanta, Georgia and that is where it began in 1886. Pharmacist Dr. John Pemberton wanted an alternative for pain relief, so he created a syrup that mixed with carbonated water to form the familiar beverage known as Coca-Cola today. The name was chosen as an homage to the coca leaves and kola nuts he used as ingredients.
In 1899, Asa Candler purchased the rights to Coca-Cola from Pemberton and his partner for $2,300, launching the beverage into an incredibly successful business venture. Candler is credited with transforming Coca-Cola into a globally recognized brand by introducing it in bottling franchises across the United States. By 1916, Coca-Cola was being sold in every US state and more than twenty countries around the world.
Today, Coca-Cola products are sold in over 200 countries and has become a household name for billions of people around the globe. Its shares have grown 32% in 5 years and it has grown dividends for over 60 years in a row, making it a member of the Dividend Aristocrats club.
Why Coca-Cola is liked
The unique flavor profile of Coca-Cola has been highly sought after since its inception and is credited with helping to define the taste of our modern day cola beverages. Over the years, the company has launched several successful campaigns that have created a strong emotional connection with their customers and stayed true to its brand identity. The "Enjoy Coca-Cola" campaign in particular stands out as an iconic example of how Coca-Cola has managed to consistently create powerful marketing messages that evoke a sense of joy and nostalgia.
As an investment, it has been liked because of its strong market position. ~2.2bn servings of drinks made by this company are sold in over 200 countries every single day. It is one of the favourite stocks of Warren Buffett, who has said he would never sell it due to their its financial track record, iconic brand and loyal followers as well as its efficient supply chain and its ability to maximize profits by selling beverages at premium prices.
He said,' In my lifetime, real GPD has gone up 6 for 1. You want to own businesses that'll participate in that future'.
Don't forget that it isn't just the drink Coke. It has nearly 2 dozen alcohol brands, not to mention milk, bottled coffee and energy drinks. This provides further revenue streams to the company and customers that it otherwise wouldn't have if it just sold Coke.
What next?
The company hasn't been immune from margin compression but has held up relatively well, with margins still over 30%. It has achieved 7% organic revenue growth over the last 7 years and 4% Free Cash Flow growth in 5 years.
For FY23, it has guided to $9.5bn in Free Cash Flow and 4-5% EPS growth. In the long-term, it is targeting 4-6% organic revenue growth and 7-9% EPS growth. It plans to gradually pass through cost increases over time.
So, is the company content to just sit on its laurels? Not at all. It is always innovating with new products and plans for new markets.
Solid growth ahead
Yes, it has little more room to grow in the US, but it is entering new markets with new products all the time. Its Total Addressable Market has doubled in 5 years – from $650bn to $1.3tn.
So, far in FY23, it has been going well. Its most recent update was in late July when it released results for the June quarter. Net revenues grew 7% to $12bn and organic revenues grew 11%. Its operating margin was 20.1% vs 20.7% in the year before and EPS grew 34% to $0.59 per share.
For the full year, consensus estimates expect $45bn in revenue and $2.49 EPS, up 4.5% and 13% respectively. Looking to FY24, $47.3bn in revenue and $2.78 EPS up 5% and 12% respectively.
The mean target price is $69.77, a 14% premium to the current share price. It is trading at 21.6x P/E for FY24, a slight premium to the S&P 500, but hardly one that is too unreasonable.
Risk with this company include currency fluctuations, supply chain issues and health concerns. But we think the latter problem is less than what it otherwise would be given the company's comprehensive portfolio of products.
Coke will remain a beverages power house
Coca-Cola is one of the most successful soft drink companies in the world today, continuing to offer its customers a wide variety of cola and other beverages. With products spanning more than 200 countries and regions, Coca-Cola is sure to remain a powerful force in the global beverage industry for years to come. And for this reason, we think there's no reason why it cannot continue to create value for its investors.
Stocks Down Under Concierge is here to help you pick winning stocks!
The team at Stocks Down Under have been in the markets since the mid-90s and we have gone through many ups and downs. We have written about every sector!
Our Concierge BUY and SELL service picks the best stocks on ASX. We won't just tell you what to buy – we give you a buy range, price target and stop loss level in order to maximise total returns. And we will only recommend very high conviction stocks where substantial due diligence has been conducted.
Our performance is well ahead of the ASX200 and All Ords.
You can try out Concierge … for FREE.
GET A FREE TRIAL TO CONCIERGE TODAY
There's no credit card needed – the trial expires automatically.


Stocks Down Under
Average rating:
0 reviews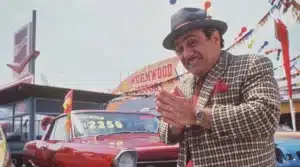 Why do ASX companies raise capital at a discount? This is a question many investors ask when they are diluted…
The relationship between the performance of Airline stocks and fuel prices has seemingly been forgotten in the past couple of…
African mining countries offer a lot of potential for ASX resources companies and their investors, but also a lot of…