Should you consider investing in stocks for retirement? How should you pick what stocks to invest in and of course which ones should you choose.
It is difficult to answer the last question because everyone's risk tolerance and objectives are different. Nevertheless, we think we can help out with the first two questions.
SIGN UP FOR THE STOCKS DOWN UNDER NEWSLETTER NOW!
Investing for retirement is important
Whatever class of assets you choose to invest in, investing to fund retirement is an important step in ensuring financial security and comfort in the future.
One of the most important aspects of investing for retirement is starting early and contributing regularly.
Investing money when you're young will give you more time to benefit from compound interest, which can exponentially increase your savings over many years or decades.
When planning for retirement, it's also important to consider potential risk factors with different types of investments such as stocks, bonds, and mutual funds.
It's wise to diversify your portfolio so that if one type of investment fails, other investments may still be successful.
Researching different types of investments and consulting a financial planner can help you select assets that are likely to perform well over time and meet your long-term goals for retirement savings.
Now admittedly in Australia, it is easy to just 'set and forget' due to compulsory superannuation. But you can still choose where your superannuation is invested in and in what asset classes.
So even if you just leave your super into the hands of the money managers, it is still important to watch what your money is doing, whether invested in stocks for retirement or in high-risk venture capital.
Yes, you should consider investing in stocks for retirement
Stocks are not the only investing option for retirement but it offers the greatest prospect for returns.
Since 1926, large stocks have returned an average of 10% per year.
Those qualities make stocks much more appealing for retirement than, say, government bonds (which have had about 5.6% average annual gains since 1926), stashing cash under your mattress or relying on real estate which can offer high returns but over a far longer period of time.
Stocks' return potential gives them the best chance to beat inflation over long periods. That's why they're an essential part of a good retirement portfolio.
So which stocks for retirement?
Once again, we won't recommend individual companies because everyone's needs are different.
But generally speaking, stocks that pay dividends or provide consistent growth over time are better options for retirement investing than volatile stocks with high potential for large losses.
This is particularly the case for investors who are close to retirement.
But if you have a bit more time prior to retirement and/or you are seeking long-term growth, investing in large companies with strong brand recognition can often be beneficial.
Investors in the latter category consider investing in stocks from industries such as technology, finance, or healthcare that have the potential for long-term growth.
It may also be beneficial to look at dividend-paying stocks from well-established companies or ETFs (Exchange Traded Funds) that may offer built-in diversification and lower risk than single stocks.
Other factors to consider
Diversification is another factor to consider when investing in stocks for retirement.
Investing in multiple stocks for retirement provides more protection against a single stock failing due to market conditions or other factors.
But investing heavily in one particular sector as this may increase your risk of losses if that sector takes a downturn.
Additionally, be sure to research the company—its competitive advantages and weaknesses—before purchasing any stock so you can make an informed investment decision.
Finally, although it can be tempting to try and time the market when investing in stocks for retirement, it is often better to take a long-term approach and invest regularly instead.
This way you can take advantage of compounding interest over time and benefit from average market returns rather than trying to guess which specific stocks will outperform the others over any given period of time.
Consider investing in stocks for retirement
Retirement is an important stage of life and it's important to make the right investments to ensure your retirement years are secure.
There are plenty of stocks for retirement that investors should consider.
Nonetheless, when you're deciding which stocks to invest in, you should always research and consider a variety of options.
Diversifying your portfolio is key, so a good place to start could be looking into stocks from different sectors and markets.
Stocks Down Under Concierge is here to help you pick winning stocks!
The team at Stocks Down Under have been in the markets since the mid-90s and we have gone through many ups and downs. We have written about every sector!
Our Concierge BUY and SELL service picks the best stocks on ASX. We won't just tell you what to buy – we give you a buy range, price target, a stop loss level in order to maximise total returns and (of course) we tell you when to sell. And we will only recommend very high conviction stocks where substantial due diligence has been conducted.
Our performance is well ahead of the ASX200 and All Ords.
You can try out Concierge for 3 months … for FREE.
GET A 3-MONTH FREE TRIAL TO CONCIERGE TODAY
There's no credit card needed – the trial expires automatically.


Stocks Down Under
Average rating:
0 reviews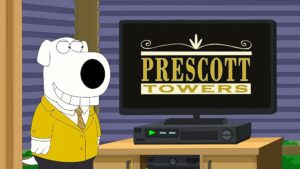 The Rule of 72: Why it might be useful to consider when investing in Stocks Investing in stocks can be…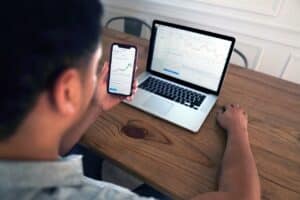 How to tell which stocks to buy? Investing in markets such as the ASX can be an exciting and profitable venture,…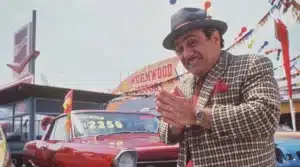 Why do ASX companies raise capital at a discount? This is a question many investors ask when they are diluted…