TSMC: The TW$13tn company that's the reason why China has an eager eye on Taiwan
Have you ever heard of TSMC (Taiwan Semiconductor Manufacturing Company)? If you haven't, there are good reasons why you should know about it.
First published in October 2021, last updated in August 2023
SIGN UP FOR THE STOCKS DOWN UNDER NEWSLETTER NOW!
Meet TSMC: Taiwan Semiconductor Manucturing Company
TSMC is based in the Republic of China (Taiwan).
In that context, TSMC is Taiwan's crown jewel. It is listed on the Taiwanese and New York stock exchanges (TPE:2330 and NYSE:TSM) and ranks in the Top 3 biggest chip companies in the world, right after Intel and Samsung.
TSMC is a so-called semiconductor foundry that manufactures computer chips for other companies that don't own their own chip manufacturing plant, or fab.
Think of consumer electronics companies, like Apple, as well as a range of other companies in all sorts of sectors, including Automotive, Medical, Industrial and … Military!
All of these need semiconductors, such as those from TSMC – but remember that last sector as you read on.
What are the Best ASX Stocks to invest in right now?
Check our buy/sell tips on the top Stocks in ASX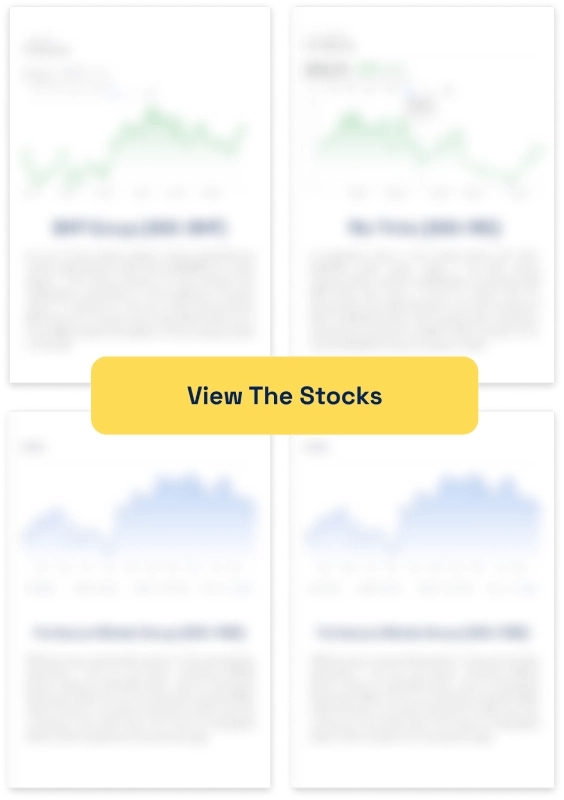 In TSMC, China wants what Taiwan has
Taiwan was established in 1949 after the anti-communists fled mainland China and set up shop on the island. China has claimed that Taiwan, or Chinese Taipei as the Communists like to call it, has never ceased to be a part of Greater China.
Obviously, not owning Taiwan for the last 70 years or so has been a thorn in China's side, especially since the country has been thriving as a free market economy. And for ideological reasons, Chinese president Xi Jinping wants the island back under Chinese control.
However, ideology is only part of the reason.
You see, in TSMC, Taiwan has something that China doesn't, which is access to the most advanced semiconductor manufacturing equipment in the world.
Foundries have become leading edge manufacturers
Now, back in the 1980's and 90's, semiconductor foundries were much less advanced than they are today.
In essence, they "simply" manufactured someone else's chip designs and R&D was rather limited when compared to leading edge chip companies back then, like Intel.
However, over time most foundries have made a very significant transition to become leaders in semiconductor manufacturing, to the point that a company like TSMC is now the undisputed world leader in manufacturing at leading edge resolutions.
When we say resolutions, we mean the linewidth of the chip circuitry, which is measured in nanometers (nm).
A nanometer is one-billionth of a meter and is about the length that your fingernail grows each second.
A strand of human DNA is about 2.5 nm in diameter and a human hair is roughly 100,000 nm wide. So, you'd likely agree when we say that a nanometer is pretty small.
Now get this, today's most advanced semiconductors have a resolution of less than 10 nm!
For instance, to power the new iPhone 13, Apple has ordered 100 million Bionic chips from TSMC that have a resolution of 5 nm.
They are manufactured using TSMC's most advanced production process. And this is where things get really interesting!
Semiconductor lithography is today's battle ground
In order to create chip circuitry, a semiconductor wafer needs to go through a very large number of process steps.
The most advanced computer chips require around 700 steps as the chips are built up layer by layer. With up to 75 layers for advanced chips, this process typically takes around 3 months.
While each production step is advanced in itself, the most critical part of chip manufacturing is the so-called lithography step.
This is where the circuitry of a specific layer gets "printed" on the wafer by shining laser light through a so-called photo mask that contains the design for that layer.
Think of it as an old-fashioned slide projector where the beamer is the source of the laser light, the slide is the photo mask with the chip design and the white screen is the semiconductor wafer.
Once the circuitry is projected on the wafer, the circuitry layer is "developed" through further process steps before going into another round of lithography until all layers have been built.
When yours truly started out as a Tech analyst in Europe in the mid-1990's, leading edge lithography systems used Deep Ultra Violet (DUV) laser light at wavelengths of 193 nm and 248 nm.
Elaborate systems of mirrors and lenses were used to reduce the wavelength of the light up to 5x, below 70 nm, to print the circuitry on the wafer. So, the wavelength of the laser light you use is a pretty important determinant of the resolution of the chip you want to manufacture.
However, following Moore's Law, chip resolutions have shrunk quite dramatically in the last 20 years. And with shrinking chip sizes came the requirement for different light sources.
You see, if a chip manufacturer wants to build chips with a resolution smaller than 10 nm, DUV light just won't cut it anymore. Enter Extreme Ultra Violet (EUV).
The best company you may never have heard of
While working with DUV laser light in lithography systems is obviously extremely complicated, for a long time the global chip industry had three suppliers of lithography systems to choose from, i.e. Nikon and Canon, both from Japan, and ASML (AEX:ASML) from The Netherlands.
The latter is a 1980's spin-off from electronics giant Philips and listed on the Amsterdam stock exchange in 1995.
It was obvious early on, though, that ASML's prowess for fundamental physics research was a problem for the two Japanese lithography players.
For a long time, they ruled the lithography world and were now confronted with a much more agile player that was grabbing market share year by year. This was based on better R&D and simply more advanced products.
Canon was the first to throw the towel as it just couldn't keep up with the speed at which ASML was developing new lithography systems.
Once market leader Nikon followed years later as it lost most of its market share to ASML. The latter now basically owns more than 85% of the overall lithography market and 100% of the most advanced part of the market, i.e. the market for Extreme Ultra Violet lithography systems.
EUV is not for everyone
We believe it's safe to say that no leading edge chip manufacturer can do without ASML, because it is the only company that can enable chip manufacturers to scale down the size of their chips below 10 nm.
TSMC, Samsung and Intel realised this back in 2012 when all three invested a combined US$6.5 billion in ASML enabling the company to accelerate its research into EUV systems.
The investment has paid off, not only through the meteoric rise of ASML's share price, but also because these three amigos had early access to EUV systems. In turn, this has allowed them to stay ahead of the curve, especially TSMC and Samsung. Intel has dropped the ball in the last 10 years, but that's a story for another time.
Because an EUV lithography system costs about US$130 million, only a select few companies can afford to buy them. But money is not the only obstacle.
Remember we mentioned the military as an important sector for semiconductors? As weaponry and surveillance systems get more advanced, the requirements on their individual components goes up too, including computer chips.
Rockets, drones, fighter jets, satellites, decryption systems, opto-electronics systems, to name a few, all require increasingly advanced semiconductors.
And when you add a layer of Artificial Intelligence to these systems, it is clear that tomorrow's computer chips will all require EUV lithography, because they need to scale down well below 10 nm to allow for more powerful, faster and more energy efficient chips.
And this brings us back to the original question: Why China wants to own Taiwan, and TSMC to be more specific.
The United States has blocked China's access to EUV systems
Obviously, both the United States and China are aware of the importance of ASML's EUV systems for the production of advanced chips for military use.
Which is why the US has asked the Dutch government not to grant ASML an export permit to sell EUV systems to China. And the Dutch government has obliged.
ASML has sold many EUV systems to date, but none to China, which is a major opportunity loss for the company from a revenue perspective.
And China is now in a position where it can see and smell EUV systems working in TSMC's fabs across the Taiwan Straight, but it has none of its own. And that doesn't sit very well with Xi Jinping and his military advisers.
Not only is China unable to manufacture the most advanced semiconductors itself, the perceived renegades in Taiwan are manufacturing them and also selling them to customers around the world, including US-based defence companies.
We think China will make a move on Taiwan at some point
So, long story short: China is lacking advanced semiconductor manufacturing capabilities for its military apparatus and needs TSMC if it is to keep up with the US, Japan and South Korea, coincidentally three of the main forces pushing back on China's assertions of dominance in East Asia.
For this reason, we believe that at some point, China will make a move on Taiwan.
Probably not in the very near term, but we think military action within the next five years is quite likely as TSMC has become the plaything of the world's largest powers.
2022 was an intriguing year
Since we published this article in August 2021, we have seen more developments around the US trying to choke off China when it comes to leading edge semiconductor technology.
In addition to earlier export bans on advanced manufacturing equipment and chips that contain US technology, US citizens and holders of Permanent US Resident visas are now no longer allowed to work for or in Chinese facilities that manufacture advanced semiconductors.
We also note that the Dutch government have since implemented these restrictions too. Why specifically them? Because the Netherlands is home to ASML, another advanced semiconductor equipment manufacturer that used to sell quite a lot of their less advanced systems to China. A complete article update on ASML soon…
When these unprecedented prohibitions were announced by the US government in October 2022, it meant that many companies, including ASML, Applied Materials etc, had to tell their US China-based staff to stop working and servicing their Chinese customers with immediate effect. So, these new measures had a direct impact on advanced Chinese chip manufacturing capacity.
It has gone so far that certain Chinese chip companies are now intentionally reducing the clock speed of devices so these products can no longer be considered advanced, in hopes of evading the wrath of the new rules.
Of course, this makes for much more expensive "old" chips, because these devices have been built with expensive equipment to be advanced products.
If you're slowing them down, you might as well use cheaper chips from a prior iteration that are cheaper to build, but will have the same performance. In other words, we believe this is unsustainable.
We'll see if and how China can counter or work around the new prohibitions, but we think these new developments have certainly not reduced the likelihood of China moving in on Taiwan some day…quite the contrary in fact!
The risk of Taiwan and TSMC falling in the hands of China remains ever relevant.
What does this all mean for TSMC
Investors should expect tension between China on the one hand and the US and Taiwan on the other to only increase in the next few years.
It might make you reconsider an investment in TSMC, doesn't it?
Stocks Down Under Concierge is here to help you pick winning stocks!
The team at Stocks Down Under have been in the markets since the mid-90s and we have gone through many ups and downs. We have written about every sector!
Our Concierge BUY and SELL service picks the best stocks on ASX. We won't just tell you what to buy – we give you a buy range, price target, a stop loss level in order to maximise total returns and (of course) we tell you when to sell. And we will only recommend very high conviction stocks where substantial due diligence has been conducted.
Our performance is well ahead of the ASX200 and All Ords.
You can try out Concierge for 14 days … for FREE.
Get a 14-day FREE TRIAL to CONCIERGE now
There's no credit card needed – the trial expires automatically.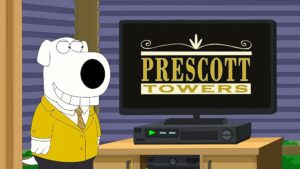 The Rule of 72: Why it might be useful to consider when investing in Stocks Investing in stocks can be…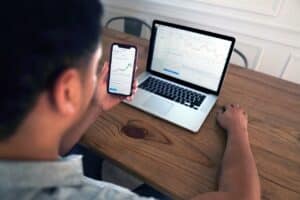 How to tell which stocks to buy? Investing in markets such as the ASX can be an exciting and profitable venture,…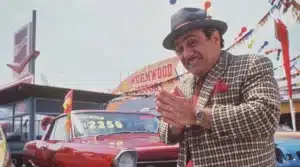 Why do ASX companies raise capital at a discount? This is a question many investors ask when they are diluted…