Could Jumbo Interactive (ASX:JIN) deliver growth living up to its name?
Jumbo Interactive (ASX:JIN) is a lotteries retailer and a provider of a SaaS platform that helps government and charity lottery operators do business.
There are several things to like about this company including that it is founder-led, profitable, has a track record of growth and a significant untapped market segment.
SIGN UP FOR THE STOCKS DOWN UNDER NEWSLETTER NOW!
Jumbo Interactive has a track record of growth
Jumbo Interactive has a long history, starting out in 1995 as a builder and seller of website design services. One of its clients was an online lotteries provider and Jumbo, seeing the growth in online lotteries, bought a company that sold Oz Lotto and Powerball tickets online.
Fast forward to 2023 and Jumbo has over 2 million players from Australia and abroad.
It has a white-label SaaS platform for other lotteries around the world to utilise and grow their lotteries, particularly in the US and the UK.
Founder Mike Veverka has remained at the helm since its inception and retains a 14.1% stake in the company.
And with only 36% of lotteries having gone digital, there is more opportunity for Jumbo to capture at home and abroad. On top of all this, it has a resale agreement with gambling giant Tabcorp.
What are the Best ASX Stocks to invest in right now?
Check our buy/sell tips on the top Stocks in ASX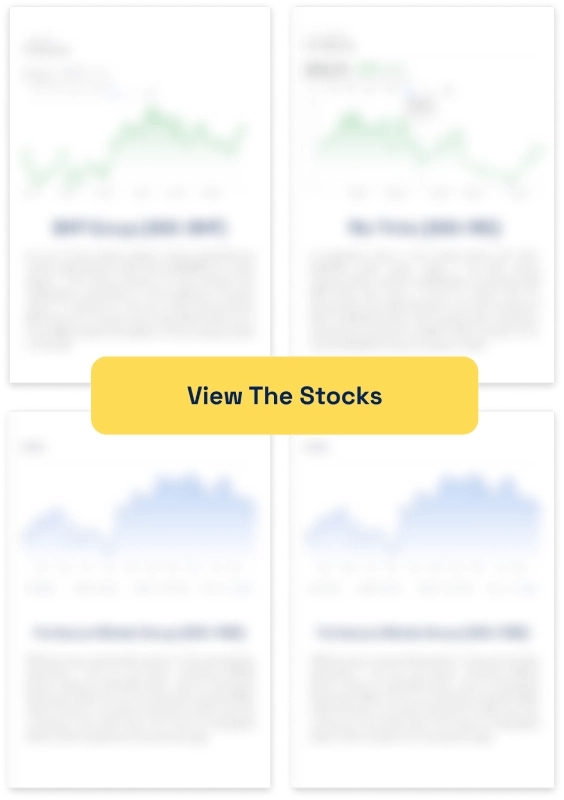 A difficult period during the pandemic
Unlike many tech stocks, Jumbo has not recovered to its pre-Corona Crash highs of $27.
Admittedly it is well up from the $8.35 low at the bottom of the crash. But after nearly reaching $20 a share in late 2021, it is down 25% in the last 12 months.
A significant challenge that Jumbo Interactive has endured, even prior to the pandemic, has been compressed margins and subsequent investor reaction to the shock.
The reason for this is increased business development, merchant and marketing costs for its SaaS business, and the lack of revenue from the SaaS business to make up for the increased costs.
Acquisitions of Gatherwell in the UK and Stride in Canada also have taken longer to reap revenues than expected.
And notwithstanding that the Tabcorp deal was good news, it included new fees that effectively halved the 9.3% commission it received from Jumbo and saw Tabcorp sell its stake in the company less than a year later.
Good FY22 and 1HY23 results
Despite the underperforming share price, Jumbo Interactive has delivered good results.
In FY22, Jumbo Interactive generated $659.9m in Total Transaction Value (TVV) (up 36%), $104.3m in revenue (up 25%), $55.1m in underlying EBITDA (up 13%), and a $32.2m underlying net profit (up 14%).
The company's EPS was 51.5c per share and it paid out 20.5cps. Its revenues are split 75-25 between the lottery retailing business and its SaaS business, but the EBITDA split is roughly 50-50.
Looking to its 1HY23 results, released last week, Jumbo Interactive's TTV was $417m (up 27% from 1HY22), revenue was $62.4m (up 18%), underlying EBITDA was $30.4m (up 7%) and NPAT was $18.2m (up 8%). It paid an interim dividend of 23c per share (yielding 3.3% on an annualised basis).
For FY23, it did not issue formal guidance but told shareholders it expected 20-22% operating cost growth, and a 48-50% underlying EBITDA margin.
Consensus estimates for FY23 suggest $130.7m in revenue (up 25%), $63.7m in EBITDA (up 16%), and 58c EPS (up 12%).
Looking to FY24, consensus estimates are for $149.5m in revenue (up 14.4%), $70.4m in EBITDA (up 10.5%) and 67c EPS (up 16%).
The 8 analysts covering the stock have a median price of $16.30, an 18% premium to the current price.
Jumbo Interactive looks undervalued
We've looked at Jumbo Interactive from two different valuation approaches DCF and multiples.
A multiples approach paints a mixed picture. On one hand, its 11.6x EV/EBITDA and its 1x PEG (using a 19.9% Long Term Growth Rate) suggest it is undervalued.
The other, its ~1.1x EV/EBITDA to EBITDA growth multiple and 20.4x P/E multiple suggest it is overvalued, but not significantly.
Turning to our DCF approach, we think Jumbo Interactive is undervalued. We've derived a share price of $22.06 per share, a 60% premium to the current share price.
We've used consensus estimates for revenue and EPS up to FY27 and then 5% growth in revenue thereafter.
We've assumed that cost of sales remain 15% of revenues, that it has a ~50% operating margin and a NPAT margin of ~36%.
Our terminal growth rate was 2% and our WAAC was 9.8%. The latter figure was derived from a 3.8% risk free rate of return (using the current 10 year government bond rate), a 5% equity premium and a 1.2x beta.
Risks associated with Jumbo Interactive
We think the key risks with this company are changes in regulation, slower than expected growth, compressed margins, and cyber-attacks.
Investors should be particularly wary of the latter two, margins because this has impacted the company's share price before, and cyber attacks because there have been plenty of high-profile examples recently.
We are not overly concerned about the macroeconomic environment impacting the company, as it has not in the past.
In fact, Canadian and Irish research has found that people experiencing financial difficulties are more likely to buy lotteries and scratch tickets.
Jumbo Interactive could be a good opportunity
We think there are two types of investors who should stay clear of Jumbo. The first group is ESG investors, because they despise gambling companies. The second group is dividend-oriented investors, given the low payout ratio and yield.
For growth-oriented investors, however, we think this is a stock with significant upside potential.
As we mentioned above, we think there is an opportunity for Jumbo to capture as lotteries go digital.
We are encouraged that unlike other stocks that benefited from the shift to online activities during the pandemic, momentum has held up as the economy has re-opened.
And we expect more growth to come as StarVale begins to be reflected in the company's results.
Stocks Down Under Concierge is here to help you pick winning stocks!
The team at Stocks Down Under have been in the markets since the mid-90s and we have gone through many ups and downs. We have written about every sector!
Our Concierge BUY and SELL service picks the best stocks on ASX. We won't just tell you what to buy – we give you a buy range, price target and stop loss level in order to maximise total returns. And we will only recommend very high conviction stocks where substantial due diligence has been conducted.
Our performance is well ahead of the ASX200 and All Ords.
You can try out Concierge for 14 days … for FREE.
Get a 14-day FREE TRIAL to CONCIERGE now
There's no credit card needed – the trial expires automatically.


Stocks Down Under
Average rating:
0 reviews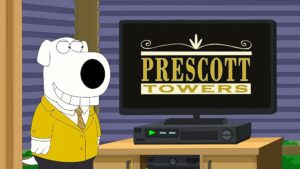 The Rule of 72: Why it might be useful to consider when investing in Stocks Investing in stocks can be…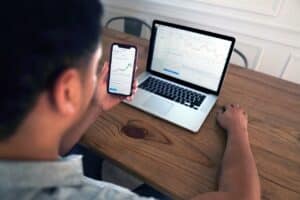 How to tell which stocks to buy? Investing in markets such as the ASX can be an exciting and profitable venture,…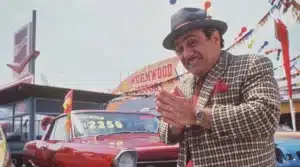 Why do ASX companies raise capital at a discount? This is a question many investors ask when they are diluted…