Crown Holdings (NYSE:CCK): This 130-year old bottle maker has big ambitions for 2024!
This week's international stock of the week is Crown Holdings (NYSE:CCK). No, this isn't a resurrection of the Australian casino chain on Wall Street. It is a 130-year-old container and packaging manufacturer based in Philadelphia. Sounds like a boring old company, doesn't it? In reality, it is anything but boring.
What are the Best stocks to invest in right now?
Check our buy/sell stock tips

Introduction to Crown Holdings
Crown Holdings began in 1892 and was listed on the NYSE in 1929. It has manufactured various goods over the years, starting with bottle caps and even shifting to airplane wings and gas mask canisters during World War 2. Today it is a manufacturer of containers – particularly steel and aluminium cans for food, beverages and aerosols, as well as transit packaging. The latter division accounts for 20% of sales while 66% is for beverage cans and the balance is other cans. It makes 44% of sales in US & Canada, 23% EMEA, 18% Central and South America and 15% in Asia.
It is the 2nd largest can producer in the world, with capacity to produce over 20bn units per annum. The company generated US$12.9bn in sales during 2022 and employing 26,000 people worldwide across 40 countries. In the US, total returns are judged by dividends and stock buybacks – not just growth. In that sense it has delivered with $828m in dividends and stock buybacks in 2022.
This company's 2nd largest shareholder is activist investor Carl Icahn, who has a stake worth ~$700m. In 5 years, it has more than doubled. But it is up just 2% in 1 year.
So, why hasn't it been a completely upward trajectory for Crown? The company has not entirely been able to pass through costs to consumers. Higher energy prices and raw materials hit the company's margins.
It has also expanded its capacity, building eight new manufacturing plants and adding 25 new assembly lines since 2020. These initiatives will help its cash flow the longer-run, but drain it in the shorter-term.
So what are its growth prospects now?
The key tailwind for Crown is the push to aluminium cans given its easier to recycle. Cans generally are infinitely recyclable – something that cannot be said for all containers, even those that may be recyclable once or twice. It also protects against product waste, allowing for a longer shelf-life and greater flexibility in sizes.
Consider that ~80% of new beverage products have been launched in cans in recent years – particularly mixed/ready to drink cocktails and even still water. And with a large market share, it is in an ideal position to capitalise.
What are the catalysts?
Being a US company, Crown reports quarterly. For the full calendar year in 2023, Crown has projected 8-12% EBITDA growth, $500m FCF and 3.25x net leverage ratio. It is seeking to reducing capex from elevated levels, $500m in 2024 down from $900m this year.
Consensus estimates unfortunately expect a drop in revenues from $12.9bn to $12.4bn (down 4%) and EPS from $6.75 to $6.22 (down 8%). But 2024 is expected to be a bounce back to $7.23 EPS (16% growth) and $13bn in revenue (5% growth).
The mean target price is US$104.97 (a 13% premium to the current price) and it is trading at just 12.8x P/E and 0.8x PEG. This could be an attractive stock to get into when the time is right, but the time might not be until early next year. Early February next year would be a safer bet to get in once the 2023 result is known and the company has provided an outlook for 2024.
Stocks Down Under Concierge is here to help you pick winning stocks!
The team at Stocks Down Under have been in the markets since the mid-90s and we have gone through many ups and downs. We have written about every sector!
Our Concierge BUY and SELL service picks the best stocks on ASX. We won't just tell you what to buy – we give you a buy range, price target and stop loss level in order to maximise total returns. And we will only recommend very high conviction stocks where substantial due diligence has been conducted.
Our performance is well ahead of the ASX200 and All Ords.
You can try out Concierge … for FREE.
GET A FREE TRIAL TO CONCIERGE TODAY
There's no credit card needed – the trial expires automatically.


Stocks Down Under
Average rating:
0 reviews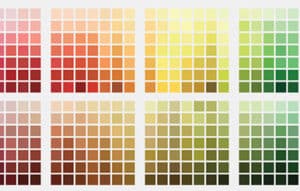 Sherwin Williams (NYSE:SHW) is a 157-year-old paint company from Cleveland, Ohio. This week's international stock of the week is one…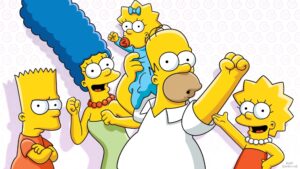 We thought we'd have a bit of fun with our ASX stocks focus for a change. We've watched some companies closer…
If investing in resources stocks (particularly junior explorers) is too risky, another option is investing in metal exchanges. But is…