Here are a trio of companies that we think are the best ASX biotech stocks for September!
What are the Best stocks to invest in right now?
Check our buy/sell stock tips

The 3 best ASX biotech stocks for September!
1. Cyclopharm (ASX:CYC)
As a stock that is in our view one of the top stocks for September irrespective of sector, it is only natural Cyclopharm makes the cut here. Cyclopharm has a radiopharmaceutical product, Technegas, that allows potential lung diseases to be revealed. The patient inhales it and is then examined by a gamma camera enabling the camera to see how ventilation is performed in the context of lung imaging. Technegas is sold in over 60 countries, but not in the US and it is hoping to gain US approval this month.
Why are we optimistic it will happen after it has taken so long? Well, the FDA has never had an issue with the effectiveness of the device – the issue was around the manufacturing of one particular element (the crucibles). Technegas has strong support in the US medical community, been examined by the FDA in person twice (yes, they came Down Under to see it), not to mention ex-FDA employees the company hired to examine it.
We think the company has a bright future ahead of it being ready to go once approval is granted and has potential to be approved against further lung diseases. But this month it will be all about the FDA giving it the green light (or not).
2. CSL (ASX:CSL)
This $130bn company is one of the biggest on the market. And now might be a good opportunity to buy in at an unusually discounted price. CSL's bread and butter businesses are flu vaccines and blood products. But it has a long R&D pipeline that grew substantially after the 2021 acquisition of Switzerland's Vifor Pharma, which cost US$11.7bn.
The reason investors have a chance to buy the business at a discount is its FY23 profit downgrade and poorer than expected FY24 guidance. Margins were suffering given foreign currency headwinds, higher costs it had to pay to collect plasma as well as increased competition in the iron deficiency market – which it entered after acquiring Vifor. It is expecting its post-tax profit (excluding amortisation and impairments) in FY24 (the 12 months to the end of June 2024) to be US$2.9-$3bn whilst consensus had suggested US$3.5bn.
Arguably the impact was magnified because it has a virtually spotless record – at least in the last decade under the leadership of Paul Perrault. But it is still a solid business that is still expecting good growth in FY24 even with the downgrade.
Consensus estimates (among 18 analysts) expect 13% revenue growth, 19% EBITDA growth and 21% EPS growth in FY24. Looking ahead to FY25, 9% revenue growth, 15% EBITDA growth and 18% EPS growth. And the median target price is A$321 per share – a 15% premium to the current price.
Whilst buying the dip may not be an investing strategy that works out with all companies, CSL might well be an exemption.
3. Neuren (ASX:NEU)
Hasn't this biotech had its run? We think it isn't over just yet. It has a drug called Trofinetide that it got FDA approved against Rett syndrome, a rare brain disorder in young female toddlers, and is the only drug of its kind approved against the disease.
In our view, there are two further catalysts. First, the revenue that will flow in from the US. And second, its addition to the ASX 200. This will trigger mandatory institutional buying of the stock.
Stocks Down Under Concierge is here to help you pick winning stocks!
The team at Stocks Down Under have been in the markets since the mid-90s and we have gone through many ups and downs. We have written about every sector!
Our Concierge BUY and SELL service picks the best stocks on ASX. We won't just tell you what to buy – we give you a buy range, price target and stop loss level in order to maximise total returns. And we will only recommend very high conviction stocks where substantial due diligence has been conducted.
Our performance is well ahead of the ASX200 and All Ords.
You can try out Concierge … for FREE.
GET A FREE TRIAL TO CONCIERGE TODAY
There's no credit card needed – the trial expires automatically.


Stocks Down Under
Average rating:
0 reviews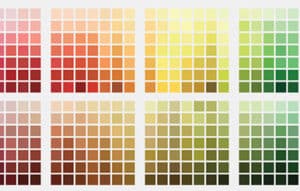 Sherwin Williams (NYSE:SHW) is a 157-year-old paint company from Cleveland, Ohio. This week's international stock of the week is one…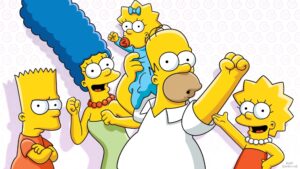 We thought we'd have a bit of fun with our ASX stocks focus for a change. We've watched some companies closer…
If investing in resources stocks (particularly junior explorers) is too risky, another option is investing in metal exchanges. But is…