ESG Investing in Australia: Here are the 3 best options for intrigued investors
ESG investing in Australia is not just a fad, it is a fast growing trend that is here to stay. But what exactly is it and what are the best options for investors?
SIGN UP FOR THE STOCKS DOWN UNDER NEWSLETTER NOW!
What is ESG investing?
ESG investing is an investment strategy that takes into account Environmental, Social and Governance (ESG) criteria in the selection and management of investments.
This approach goes beyond traditional financial metrics to identify companies or funds that are deemed to have a positive impact on society or the environment.
The goal of ESG investing in Australia or elsewhere is to maximize financial returns while also having a positive social impact.
At its core, ESG investing is about aligning an investor's values with their financial objectives.
This type of investing involves a review of the sustainability practices within a company's operations, such as their policies on climate change, diversity and gender equality, corporate governance at the board level, as well as ethical standards in areas such as supply chain management and labor rights practices.
By investing in companies that practice socially responsible business operations and corporate governance, investors can potentially benefit financially while contributing positively to society at large.
In addition to assessing environmental and social considerations when selecting investments, investors may also consider governance factors.
These might include their transparency when it comes to sharing data about their ESG performance or diversity amongst employees.
Ultimately ESG investing in Australia or elsewhere seeks not only to generate returns for investors but also support businesses that are operating responsibly and creating long-term value for all stakeholders involved.
What are the Best ASX Stocks to invest in right now?
Check our buy/sell tips on the top Stocks in ASX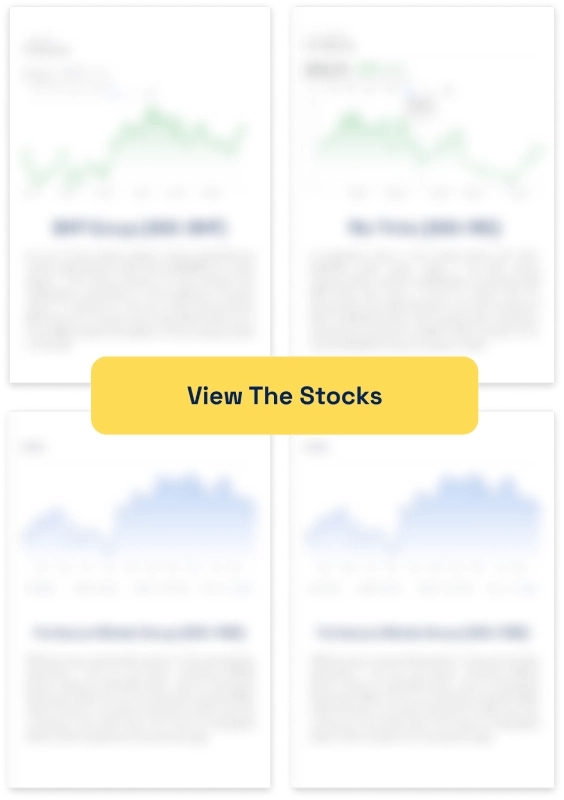 Is ESG investing in Australia really a thing?
Yes, it is. There is an abundance of data suggesting investors want ESG investing options.
The 2022 MFS Global Defined Contribution Survey, released last November, found that over 80% of Australians want to see ESG investments offered in their retirement plans.
Forget the stereotype about it being driven by Millennials and Zoomers – 70% of Boomers surveyed want to see more ESG options.
OK, you might say, but are they just saying this and not going to the trouble of seeking them out for themselves?
No. Data from Australian Ethical has found that 46% of investors bought or sold investments in the previous year based on ESG or other ethical factors. This is up from 40% just 12 months before.
Clearly, ESG investing in Australia is not only a reality but is here to stay.
So what are the best options for ESG investing in Australia?
There are countless options for ESG investing in Australia.
Returning to data from Australian Ethical, Australian shares were the most popular, taken up by 50% of ESG investors while ETFs were taken up by 28%. Let's consider both in turn
Shares
Shares represent direct ownership of a company.
Investors have the opportunity to share in the success of the company, both financially and taking into account any ESG achievements.
It is easy to see why it is a popular option ESG investing in Australia.
So which companies should you invest in? We would be reluctant to recommend any particular companies. This is because each individual investor has different ESG priorities.
Nonetheless, we would note that some sectors may be seen as more favourable to ESG investors than others. ESG investors tend to stay clear of resources and gambling stocks.
But popular sectors can include health and renewable energy companies, just to name a couple.
ETFs
Another option for ESG investing in Australia is ETFs, specifically those with an ESG focus. There are several of these listed on the ASX.
Some include the eInvest Better Future Fund (ASX:IMPQ), BetaShares Global Sustainability Leaders ETF (ASX:ETHI), Vanguard Ethically Conscious International Shares Index ETF (ASX:VESG) and SPDR S&P/ASX 200 ESG Fund ETF (ASX:E200).
Whatever fund you choose, it is important to see which companies the specific ETF invests in and whether or not they align with your investment goals.
Green bonds
Green bonds are debt securities that are issued to finance projects and initiatives with environmental benefits.
They are typically issued by governments and corporations to support projects such as renewable energy, clean transport, water efficiency and conservation.
These bonds usually offer a fixed interest rate over the life of the bond and are often accompanied by certain sustainability or transparency criteria that guarantee the proceeds of the bond will be used in an environmentally beneficial way.
The challenge is that unlike other options for ESG investing in Australia, they are less liquid. You can typically only redeem them at maturity.
This drawback has not stopped money pouring into green bonds, though. And you can expect to see plenty more in the years ahead as governments increase their investments in green projects, such as renewable energy.
How to choose an option for ESG investing in Australia?
When deciding between different options for ESG investing in Australia – whether stocks, ETFs or bonds – investors should consider the risk-return profile of each investment and assess whether it is suitable for their financial goals.
Investors should also think carefully about the social or environmental impact of the investments they are making, as well as how their money will be used to fund projects that they care about.
Investors should take into account factors like the track record of the issuer, the creditworthiness of the issuer, any fees associated with the securities, and any other related costs.
Investors should also look into whether a particular ESG investing option meets certain standards such as those outlined by industry organisations like B-Corp.
Another certification to consider is the Responsible Investing Association of Australasia (RIAA).
RIAA is not so much an organisation that prescribes what a fund can or cannot invest in but monitors ESG investment options to see if they are truly 'walking the walk' when it comes to what they promise their investors.
Additionally, investors should find out if there are any sustainability or transparency criteria attached to the specific investment option in question.
Ultimately, investors need to do their research before committing to a particular ESG investing option so that they can be sure that it aligns with their values and supports causes that benefit society.
Stocks Down Under Concierge is here to help you pick winning stocks!
The team at Stocks Down Under have been in the markets since the mid-90s and we have gone through many ups and downs. We have written about every sector!
Our Concierge BUY and SELL service picks the best stocks on ASX. We won't just tell you what to buy – we give you a buy range, price target, a stop loss level in order to maximise total returns and (of course) we tell you when to sell. And we will only recommend very high conviction stocks where substantial due diligence has been conducted.
Our performance is well ahead of the ASX200 and All Ords.
You can try out Concierge for 14 days … for FREE.
Get a 14-day FREE TRIAL to CONCIERGE now
There's no credit card needed – the trial expires automatically.


Stocks Down Under
Average rating:
0 reviews
If investing in resources stocks (particularly junior explorers) is too risky, another option is investing in metal exchanges. But is…
Investors have been excited about Leo Lithium (ASX:LLL) over the past year and so have we! We thought this was…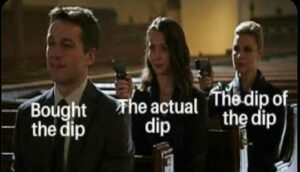 We recap the 5 top investing mistakes that investors make. These mistakes are not the only ones investors make, but…