Fast food stocks are meant to be recession proof, so why have they left investors disappointed in 2023?
Fast food stocks are meant to be recession-proof, at least in theory. When consumers tighten their belts, they look for 'value for money'.
As inflation hits 4-decade highs, you'd think fast food stocks would perform well. But this has not been the case in recent months. Why?
SIGN UP FOR THE STOCKS DOWN UNDER NEWSLETTER NOW!
Fast food stocks feel the pinch too
To make a long story short, fast food stocks have been underperforming because they've been suffering from inflation just as much as their customers – arguably even more so.
Although fast food stocks performed well during the GFC, the current situation is a different scenario.
The economy is not in a recession, at least not yet, and inflation is going in the opposite direction to where it went in 2008.
Companies such as McDonald and Dominos were not facing as significantly increased costs as they were back then.
Fast food stocks face a dilemma. Either keep prices as they are and watch profit margins fall or hike prices and risk losing customers.
Dominos is a poster fast food stock to illustrate the current dilemma
Dominos Pizza Enterprises (ASX:DMP) is a company that chose the latter, hoping that consumers would see its offering as offering good value for money.
Unfortunately for shareholders, its 1HY23 profit fell to the point where it cut its dividend by 24%. This was because customers were ordering on fewer occasions.
At its 1HY23 results, Dominos told investors that it conceded customers were going to be more price sensitive than the company had anticipated.
So, it will be pivoting to the former strategy of risking margins in hope of retaining sales (or at least minimising a further decline).
In its favour, inflationary costs on pizza inputs are slowing so the impact on margins might be minimised.
But inflation does not appear to be coming down and therefore interest rate hikes will be continuing for several months to come.
Judging by Dominos' 20%+ share price decline after its results, investors are not confident that the company will be able to prevent a further decline to its margins and profit.
Inflation high across the Ditch too
Dominos isn't the only fast food stock to be feeling the pinch.
New Zealand company Restaurant Brands (ASX/NZX:RBD), a master franchisor of several fast food brands, reported a 3.2% decline in its FY22 NPAT from NZ$51.9m to NZ$32.1m.
Despite the company's total sales increasing by 16%, from $1.07bn to $1.24bn, the company was hit by rising costs.
Admittedly, the result was also affected by the Omicron wave in 1Q22 which resulted in staff absences. And shareholders can take confidence from the fact that sales rose, something not true of Dominos.
KFC is not finger lickin' good
Finally, let's look at Collins Foods (ASX:CKF), a master franchisor of KFC and Taco Bell.
The company's 1HY23, which was the 6 months ending October 16 2022, was reported at the end of last year.
Its revenue increased 15% to $614.3m, although its statutory NPAT more than halved from $26.4m to $11m and underlying NPAT fell 14% from $28.9m to $24.8m.
Once again, cost inflation took its toll here, especially because the company tried to keep prices below inflation right from the start of the current bout.
Fast food stocks are not a good buy right now
Fast food stocks will likely be facing the trade off between lower sales and lower margins for some time to come.
As a consequence, we think investors should avoid this sector for now.
The best sectors to invest in during periods of high inflation are companies that are always price makers – companies whose consumers will have to accept higher prices of the relevant good or service.
Fast food stocks are not in this boat right now.
Stocks Down Under Concierge is here to help you pick winning stocks!
The team at Stocks Down Under have been in the markets since the mid-90s and we have gone through many ups and downs. We have written about every sector!
Our Concierge BUY and SELL service picks the best stocks on ASX. We won't just tell you what to buy – we give you a buy range, price target and stop loss level in order to maximise total returns. And we will only recommend very high conviction stocks where substantial due diligence has been conducted.
Our performance is well ahead of the ASX200 and All Ords.
You can try out Concierge for 3 months … for FREE.
GET A 3-MONTH FREE TRIAL TO CONCIERGE TODAY
There's no credit card needed – the trial expires automatically.


Stocks Down Under
Average rating:
0 reviews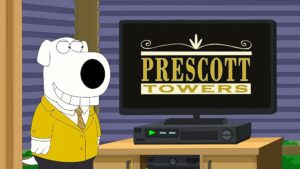 The Rule of 72: Why it might be useful to consider when investing in Stocks Investing in stocks can be…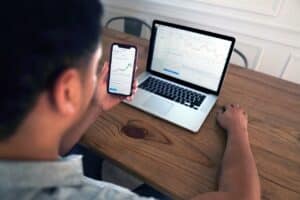 How to tell which stocks to buy? Investing in markets such as the ASX can be an exciting and profitable venture,…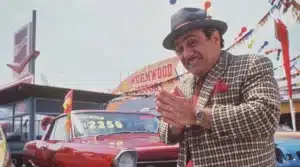 Why do ASX companies raise capital at a discount? This is a question many investors ask when they are diluted…