Who is Fleetwood?
Fleetwood Corporation (ASX: FWD) manufactures and sells modular accommodation units in Australia and New Zealand. The company operates through three segments: Building Solutions, Community Solutions and RV Solutions.
The Building Solutions segment manufactures and supplies accommodation to education, affordable housing, mining and other industries.
The Community Solutions segment operates accommodation villages in Karratha and South Hedland in Western Australia.
The RV Solutions segment imports, manufactures and sells products to recreational vehicle and motorhome industries.
No time to do stock research, but you still want to invest?
Stocks Down Under Concierge gives you timely BUY and SELL alerts on ASX-listed stocks!
GET A 3-MONTH FREE TRIAL TO CONCIERGE TODAY
The domestic travel boom and increased mining activit
y
ies
drove FY21 earnings
Fleetwood's share price went on an uptrend after the Corona Crash as all three segments recorded improving performance and because the company kept upgrading its earnings guidance as a result.
The Building Solutions segment was favourably impacted by increased Australia-wide mining activities and Government orders, and the RV Solutions segment boomed by the pandemic-driven buoyant in domestic travel.
The Accommodation Solutions segment also benefited from significant capital investment and construction activity in the oil and & gas and resources sector in general in Western Australia where Fleetwood's accommodation villages are located.
❶ Fleetwood upgrades its 1HY21 earnings. (see the announcement)
❷ 1HY22 results show net losses for the period. (Half-Year Results Release)
Building segment's underperformance hurt FY22 earnings
Fleetwood ended FY22 with a statutory loss of $47.5m, including goodwill impairment and asset write-down charges of about $36m. While the company's RV segment's EBITDA improved year-over-year, from $7.8m to $9.8m, its Community Solutions EBITDA dropped from $14.6m in FY21 to $8.3m in FY22.
The Building segment, however, was to blame for the largest part of the FY22 losses, returning EBITDA losses of $23.4m for the financial year, down from a positive $9.6m in FY21.
Fleetwood said the majority of losses were related to a Rio Tinto mining project that experienced substantial delays and cost increases. It mentioned the Building Solutions business was impacted by material and labour shortages, poor weather and pandemic lockdowns in 1HY22 that affected the construction industry.
The RV Solutions segment continues to perform
With the international borders now open, we expect the return of international tourism to somewhat offset the normalising domestic travel by locals in Australia and New Zealand. Therefore, we expect a modest decline in this segment's FY23 EBITDA.
Positive outlook for the Community Solutions segment
According to Fleetwood, WA's Northwest has many future projects planned in the oil and gas, fertiliser and green energy industries.
On 1 July 2022, the company signed a 5-year contract with Rio Tinto to provide accommodation services at its Searipple Village in Karratha, WA. Fleetwood expects the agreement to generate revenues in a range of $52m to $70m over the term of the agreement.
Improving outlook for the Building Solutions segment
Building Solutions is Fleetwood's largest segment by revenue. In order to avoid losses similar to what the company experienced through its Ti Tree contract with Rio Tinto in FY22, Fleetwood has decided to stay away from large and complex projects and stick to less complex and lower-risk projects that better match its capabilities.
As much of the Building business losses were because of the labour shortages and inflation surprises in FY22, we think the segment can return to profitability in FY23 as labour shortages are set to ease and future building contracts' pricings are likely to reflect the current inflationary environment.
As of 30 June 2022, Fleetwood had $55.3m in cash and a building order book of $130m. Consensus analyst estimates imply EBITDA growth rates of 42% and 39% for FY23 and FY24 respectively. On this basis, the stock trades at EV/EBITDA multiples of 4.4x and 2.7x for those years, which we believe is very cheap given the projected EBITDA growth rates.
How to play Fleetwood's stock?
Fleetwood's share price has broken the downtrend (the red trendline on the chart) and there are signs of bullishness on the stock. As the underlying business improves, we expect Fleetwood's share price will continue to rise towards its 2021 high of $2.90 in the next couple of years. The first important resistance on the way up is the psychologically important $2.00 level, which can be used as a target price by short-term traders.
Stoploss at $1.40
We suggest using the recent low at $1.40 as a stoploss level. From a technical analysis point of view, a confirmed break below the previous low would be an indication of bearish sentiment on the stock that can lead the price to lower levels.
No time to do stock research, but you still want to invest?
Stocks Down Under Concierge gives you timely BUY and SELL alerts on ASX-listed stocks!
GET A 3-MONTH FREE TRIAL TO CONCIERGE TODAY
No credit card needed and the trial expires automatically.


Frequently Asked Questions about Fleetwood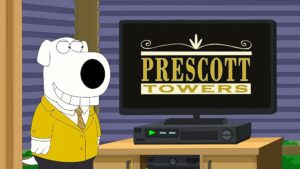 The Rule of 72: Why it might be useful to consider when investing in Stocks Investing in stocks can be…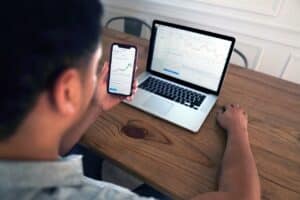 How to tell which stocks to buy? Investing in markets such as the ASX can be an exciting and profitable venture,…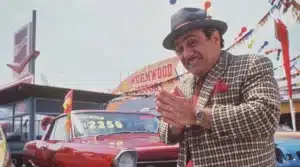 Why do ASX companies raise capital at a discount? This is a question many investors ask when they are diluted…