Bank of Queensland (ASX:BOQ) made a $200m goodwill impairment last week: What's the big deal?
A few days in advance of its 1HY23 results, Bank of Queensland (ASX:BOQ) made a $200m goodwill impairment. Shares fell 3.5% at market open on Friday. What was the big deal about this?
Do you need solid trading & investment ideas on the ASX? Stocks Down Under Concierge can help!
Concierge is a service that gives you timely BUY and SELL alerts on ASX-listed stocks – with price targets, buy ranges, stop loss levels and Sell alerts too. We only send out alerts on very high conviction stocks following substantial due diligence and our stop loss recommendations limit downside risks to individual stocks and maximise total returns.
Concierge is outperforming the market by a significant margin!
Get a 14-day FREE TRIAL to CONCIERGE now
What is a goodwill impairment?
First of all, we must recap what goodwill is. Goodwill is a self-explanatory term – it is essentially a business' reputation and brand. But it is included as an intangible asset on a company's balance sheet.
So, what is a goodwill impairment? It is the process of recognizing that the value of an asset (in this case, goodwill) has decreased and must be written down in order to reflect its new market value. This write-down is made to ensure that companies' financial statements accurately reflect the current worth of their assets.
Goodwill is only ever increased when companies buy others for a price that's higher than their book value. Otherwise, goodwill never goes up because it is considered to have an indefinite useful life. Yes, even if it increases in theory, the Australian Accounting Standards (AAS) forbid it.
Point 4 notes that it is difficult to identify the events or transactions that contribute to it and even if they were, the extent to which they generate future benefits and the value of such benefits would not usually be capable of being measured reliably.
What are the Best ASX Stocks to invest in right now?
Check our buy/sell tips on the top Stocks in ASX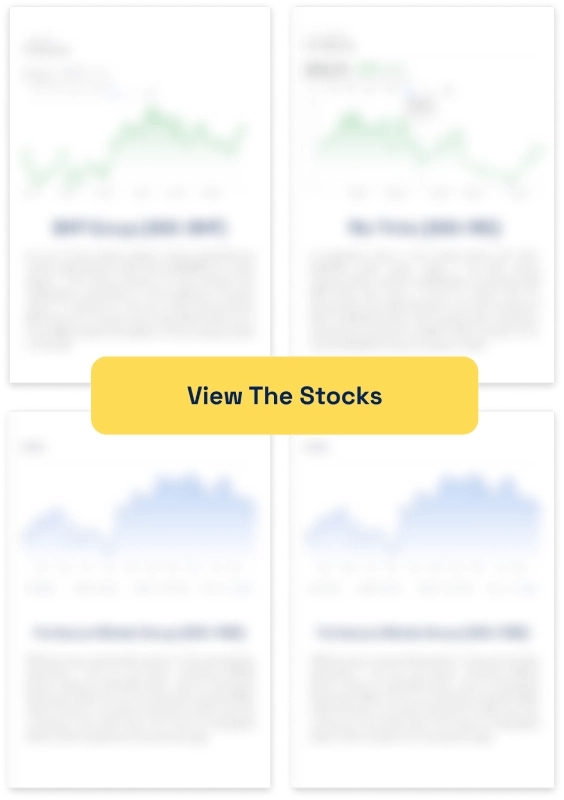 A goodwill impairment is reflected in NPAT, but not EBITDA. Dependant on the size, it can make the difference between the business being profitable or loss-making. This is not a literal cash outflow, but represents a cost to the company in rebuilding that goodwill.
BOQ impairs goodwill
BOQ made a $200m goodwill impairment of its own last week just prior to its 1HY23 results. The goodwill impairment related to its 2007 acquisition of Home Building Society.
BOQ told shareholders that it increased the discount rate used to determine the value in use, thereby reducing the gap between the company's market capitalisation and the value in use of the cash generating units in which goodwill is associated.
BQ also told shareholders it would still record a net profit, but barely – only $4m. Underlying cash earnings would be $256m, thereby indicating the impact of the goodwill impairment.
Due to the lower profit forecast, BOQ consequently cut its interim dividend, only intending to pay 20c per share (down from 22c last half). On an annualised basis, this is still a healthy 6.2%, but it's a cut from previous levels nonetheless.
BOQ not in good shape
It is a difficult time for banks generally. Although interest rates have gone up sharply, there is cut-throat competition in the sector that is hitting non-Big 4 banks more than the majors. Bank of Queensland lacks the deposit base that its larger peers do, thereby inhibiting its ability to capture a fair share of the mortgage market.
It also intends to redeem $200m of tier two notes that weren't due until 2028, another bad sign for the bank. To be fair, it is true that it is in a healthy financial position with a CET1 ratio of 10.71% and a liquidity coverage ratio of 143%, both up from 12 months ago. But BOQ is not in as fine shape as the Big 4 banks are in.
Stocks Down Under Concierge is here to help you pick winning stocks!
The team at Stocks Down Under have been in the markets since the mid-90s and we have gone through many ups and downs. We have written about every sector!
Our Concierge BUY and SELL service picks the best stocks on ASX. We won't just tell you what to buy – we give you a buy range, price target, a stop loss level in order to maximise total returns and (of course) we tell you when to sell. And we will only recommend very high conviction stocks where substantial due diligence has been conducted.
Our performance is well ahead of the ASX200 and All Ords.
You can try out Concierge for 14 days … for FREE.
Get a 14-day FREE TRIAL to CONCIERGE now
There's no credit card needed – the trial expires automatically.


Stocks Down Under
Average rating:
0 reviews
If investing in resources stocks (particularly junior explorers) is too risky, another option is investing in metal exchanges. But is…
Investors have been excited about Leo Lithium (ASX:LLL) over the past year and so have we! We thought this was…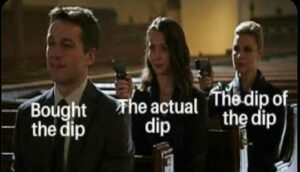 We recap the 5 top investing mistakes that investors make. These mistakes are not the only ones investors make, but…