An ASX listed company CEO has a lot of power and a lot of responsibility. She or he will likely be the highest paid employee in the company. So as an investor, you need to ensure that your company is in the right hands.
But when the Investor Relations department of every ASX listed company CEO is promoted as experienced, motivated and the right person for the job, how exactly can you sort the sheep from the goats?
ARE YOU GETTING THE STOCKS DOWN UNDER NEWSLETTER YET? SIGN UP NOW!
What do investors need to look for in an ASX listed company CEO?
We think there are 4 things investors should look for.
1. Incentivised to perform in the long-term
An ASX listed company CEO will inevitably be paid a large salary, but it also helps if they are incentivised for performance in the longer term rather than the shorter term. This will particularly be the case if they own a significant stake in the company, although this is rare unless the CEO is the founder of the company.
Some ASX 200 companies where this is the case include Fortescue (ASX:FMG), WiseTech (ASX:WTC) and Pro Medicus (ASX:PME).
Alternatively, an ASX listed company CEO may have a long-term incentive plan involving options that only vest when certain longer term milestones are reached. Although milestones can vary from company to company, some of the more common ones are share price growth, revenue targets or profit growth.
2. Willingness to make long-term decisions
Sometimes decisions must be made that are better for the long-term, but may cause disruptions in the short-term. One example might be bearing cost inflation for a few months, rather than raising prices. This would have a short-term impact on margins, but in the longer term the company may not loose customers to competitors.
3. Setting a good company culture
One responsibility of an ASX listed company CEO is to oversee and set the culture of the organisation, so that the company is set up for success. Unfortunately, for outsiders this is hard to judge, because no CEO will tell their company's shareholders there is a bad culture – unless of course they have just joined a company that isn't going well and wants shareholders to give them some patience!
One of the few ways you can tell is looking at Glassdoor, a site where past and present employees anonymously write reviews of companies. If there are several bad reviews, this company inevitably has a toxic culture and is not primed for success.
4. Tenured or experienced
Ideally an ASX listed company CEO has some tenure, in which case it is easier to trust that they will continue to deliver for shareholders. Of course, no ASX listed company CEO stays forever so investors should still bear some caution here.
But it can also be a good investment to buy into a company with a new CEO who may be able to do a better job than their predecessor. One example of such a company is forex provider OFX (ASX:OFX), which was performing poorly until current CEO Skander Malcolm took over in 2017. The company has been performing better ever since, because the company pivoted from consumers to business, a segment that generates more recurring revenue given that businesses needing forex services typically have recurring needs.
Company leadership is important to consider
Of course, leadership at the top should not be the only factor investors make in their decisions. But it is an important one to make nonetheless, because an ASX listed company CEO is paid to make decisions that can make or break the company and with it, the money you invested into that company.
Stocks Down Under Concierge is here to help you pick winning stocks!
The team at Stocks Down Under have been in the markets since the mid-90s and we have gone through many ups and downs. We have written about every sector!
Our Concierge BUY and SELL service picks the best stocks on ASX. We won't just tell you what to buy – we give you a buy range, price target and stop loss level in order to maximise total returns. And we will only recommend very high conviction stocks where substantial due diligence has been conducted.
Our performance is well ahead of the ASX200 and All Ords.
You can try out Concierge for 3 months … for FREE.
GET A 3-MONTH FREE TRIAL TO CONCIERGE TODAY
There's no credit card needed – the trial expires automatically.


If investing in resources stocks (particularly junior explorers) is too risky, another option is investing in metal exchanges. But is…
Investors have been excited about Leo Lithium (ASX:LLL) over the past year and so have we! We thought this was…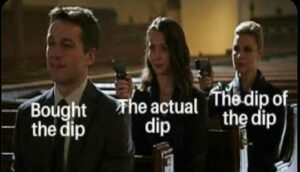 We recap the 5 top investing mistakes that investors make. These mistakes are not the only ones investors make, but…