Here's 3 ways to identify defensive stocks to protect your portfolio
A defensive stock is an investment that seeks to protect investors from market downturns. Defensive stocks generally have a low beta and are relatively stable in terms of their price. These companies can provide a cushion against market losses, since they tend to be less affected by swings in the markets than other stocks.
But is this always the case? And how can you identify a defensive stock?
What are the Best ASX Defensive Stocks to invest in right now?
Check our buy/sell tips on the top defensive stocks in ASX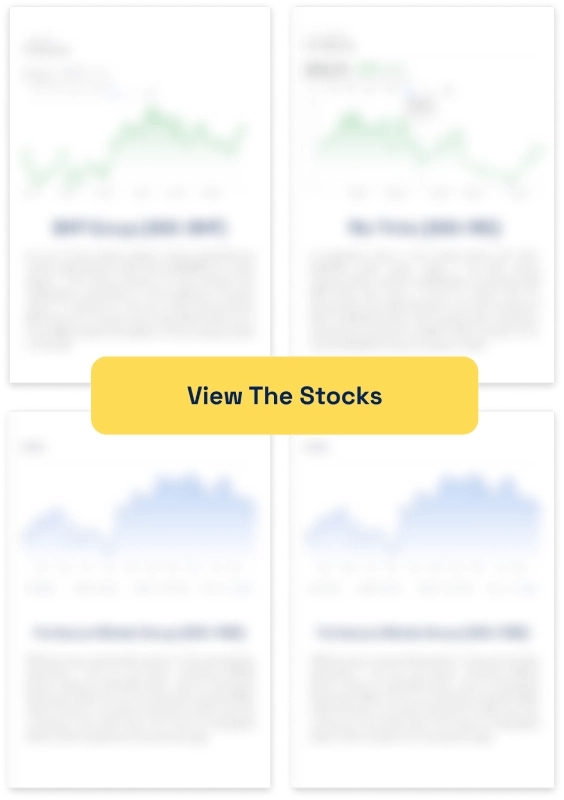 Sectors
to look for defensive stocks in
Defensive stocks tend to be investments in sectors that are considered to be more stable and reliable over time, i.e. less likely to fluctuate with broader economic conditions. These include utilities, consumer staples, healthcare and certain industrial sectors.
These sectors generally have relatively consistent demand for their products and services. Larger companies also offer dividend payments that can provide investors with a cushion against market downturns.
Things we need every day
In the Utilities sector, companies generally provide essential services to households and businesses such as electricity, gas or water. Consumer staples refers to companies that manufacture everyday items like food, beverages and cosmetics. Healthcare covers pharmaceuticals, medical equipment manufacturers and health insurance providers. Lastly, the Industrial sectors include manufacturing of basic materials, such as chemicals, as well as producers of durable goods such as cars and appliances.
Lower returns, but more stable
These defensive investments typically offer lower returns than other more volatile stocks in the market, but can help to protect investors from large losses during bear markets or periods of economic uncertainty.
Additionally these stocks may not be affected by changes in sentiment due to macroeconomic news or political events, reducing the risk associated with investing in them.
As such, they are considered a good choice for investors who are looking for long term stability rather than high yields.
HAVE YOU SIGNED UP FOR THE STOCKS DOWN UNDER NEWSLETTER YET? SIGN UP NOW
Other ways to identify defensive stocks
Another way to identify defensive stocks is to look for individual companies that have a track record of performance during economic downturns. One example is the world's largest fast food company McDonalds (NYSE:MCD). During 2008, the year the GFC struck, its shares actually rose more than they did in 2006 and 2007.
During 2022, a year when interest rates rose by the fastest pace in decades and inflation reached 4-decade highs, McDonalds outperformed the S&P 500 by 18%.
Investors could also look to a company's beta. Companies with a beta of less than one are less volatile than the market and tend to be defensive stocks. On the other hand, companies with a beta that is greater than one are more volatile than the market.
Downsides of defensive stocks
While defensive stocks can protect investors from losses during economic downturns, their returns tend to be lower than those of more volatile investments, because defensive companies usually have lower growth rates than other types of investments due to their conservative approach to management.
Additionally, because these companies don't rely on major capital projects or new product launches for growth, their stock prices can remain stagnant for longer periods of time without any major developments that would lead to large gains or losses.
Even dependable stocks can have bad years
The example we used above, McDonalds, also depicts that defensive stocks may not be completely immune to downturns. Even though it outperformed the S&P500 in CY22, shares still fell by 2%. And during the 2010s, it had some dour periods, including between 2012-2014 under the tenure of Don Thompson.
As the economy recovered from the GFC, competition from other restaurant chains (including some that were more health conscious) heated up and the company did little to address it until there was a change of leadership.
Examples of defensive stocks on the ASX
It is difficult to succinctly define a company as a defensive stock. However, potential candidates could include supermarket giants Coles (ASX:COL) and Woolworths (ASX:WOW), given that consumers will always need groceries.
One might also argue that toll road operators, such as Transurban (ASX:TCL) are immune to economic downturns and therefore are defensive stocks. This may be accepted during downturns that are purely economic. But the pandemic, and the consequential drop in road users, has depicted that they are not completely immune to unusual events.
Vaccine and blood plasma product maker CSL (ASX:CSL) is similarly renowned as a defensive stock, given its track record of long-term growth. But similar to Transurban, CSL likewise saw a downturn in activity during the pandemic because non-COVID activity in hospitals was essentially non-existent for several months.
Defensive stocks need to be part of a balanced portfolio
Investors that only hold defensive stocks may miss out on the worst of losses from bear markets, but they will also miss out on the best returns during bull markets. As a consequence, we think that defensive stocks should only be part of a balanced portfolio that includes some companies with the potential for higher returns.
Stocks Down Under Concierge is here to help you pick winning stocks!
The team at Stocks Down Under have been in the markets since the mid-90s and we have gone through many ups and downs. We have written about every sector!
Our Concierge BUY and SELL service picks the best stocks on ASX. We won't just tell you what to buy – we give you a buy range, price target and stop loss level in order to maximise total returns. And we will only recommend very high conviction stocks where substantial due diligence has been conducted.
Our performance is well ahead of the ASX200 and All Ords.
You can try out Concierge for 14 days … for FREE.
Get a 14-day FREE TRIAL to CONCIERGE now
There's no credit card needed – the trial expires automatically.


Stocks Down Under
Average rating:
0 reviews
If investing in resources stocks (particularly junior explorers) is too risky, another option is investing in metal exchanges. But is…
Investors have been excited about Leo Lithium (ASX:LLL) over the past year and so have we! We thought this was…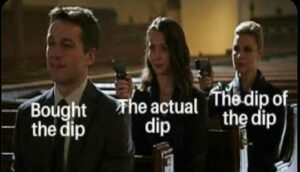 We recap the 5 top investing mistakes that investors make. These mistakes are not the only ones investors make, but…