What is Select Harvests?
Select Harvests Limited (ASX: SHV) operates a fully integrated almond business. The company's orchards are in Northwest Victoria, Southern New South Wales and South Australia. Select Harvests is active in both primary and secondary almond processing. Primary almond processing includes hulling and shelling, while secondary processing includes blanching, roasting and dicing. It does so under the Renshaw & Allinga Farms industrial brands.
Get a 14-day FREE TRIAL to CONCIERGE now
A recovery in almond prices will drive Select Harvests' share price
The US (California) is the largest producer of almonds in the world followed by Spain and Australia. Select Harvests is one of Australia's largest almond businesses and supplies almonds domestically and internationally with Europe, India and China as its major destinations. Select Harvests is headquartered in Richmond, Australia, and its processing facility is located in Wemen in Northwest Victoria.
We believe almond prices are at their cyclical lows, due for a recovery, which should support Select Harvests' share price going forward.
Volatile pricing for almonds drives share price
Let's see what moved Select Harvests' share price since 2021.
❶ Record almond shipments and a drought in California, the largest producer of almonds in the world, boost sentiment on the stock.
❷ Declining export almond prices drive down the share price.
❸ A market update by Select Harvest mentions the impacts of the Indian free trade agreement on the company's business.
What are the Best ASX Stocks to invest in right now?
Check our buy/sell tips on the top Stocks in ASX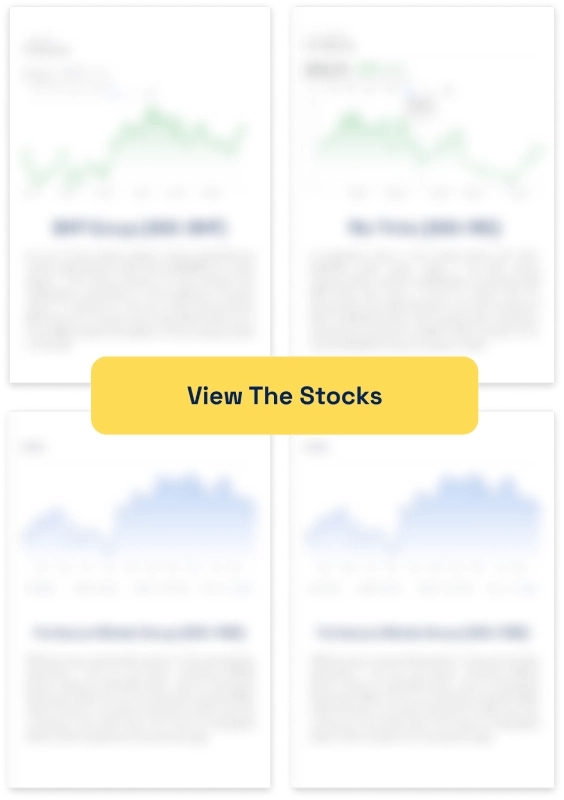 California produces about 80 percent of almonds in the world and the drought in the region for the most of 2021 has decreased the global supply of almonds and pushed up almond prices. This boosted sentiment on Select Harvests' stock and drove the share price from less than $6.00 in early 2021 to a high of $9.00 in September 2021.
However, the almond market soon started to ease and almond prices came down to a 10-year low. This was despite the ongoing drought in California. Analysts attribute these softer prices to a range of factors, such as well-stocked buyers in Western Europe and aborted almond sales due to a distorted sea freight supply chain.
Triggered by the low almond prices, Select Harvests' share price plummeted to a low of $5.00 in the following months.
Almond prices are at cyclical lows
Looking at almond prices' 30-year chart, prices move in circa 10-year cycles and the current prices are significantly below the 10-year moving average. From a statistics perspective, this increases the chances of mean-reversion in almond prices in the next 1-2 years. In addition, weather forecasts suggest worsening drought conditions across California in the next few months.
Our take on this is that the upside to almond prices from the current levels is high while the downside is limited because considerably lower almond prices make farming uneconomical and hence decrease the supply, leading to an increase in the prices. Various analysts also refer to the current low almond prices as transitory.
Free Trade Agreement with India very beneficial for SHV
The new interim Free Trade Agreement (FTA) between Australia and India opened significant market opportunities for some industries, including Select Harvests' almond business. According to the company's announcement, current tariffs on in-shell and kernel almonds are to be reduced by 50%. This will make Australian almonds cheaper for Indian importers compared to other exporters and should increase Select Harvests' Indian market share.
How to play Select Harvests' stock
The share price broke the downtrend following the Indian Free Trade Agreement announcement by Select Harvests (point 3 on the chart) and the market structure that followed confirms the breakout. This reflects revised analyst valuations after accounting for the Indian FTA's impacts on Select Harvests' business. In the short term this can potentially take the share price back up to the 50% Fibonacci level of the broken downtrend around $7.00.
We recommend a long-term investment for a 1 to 2-year period to potentially take advantage of the cyclical moves in almond prices. A moderate recovery in almond prices can drive the share price to its September 2021 high of $9.00.
Very attractively valued
Select Harvests pays dividends and has a solid business with a P/Tangible Book Value (P/B) multiple of only 1.6x, which makes it reliable for a long-term investment.
Regarding the short to medium term, the company is expected to grow its EBITDA by 41% in FY23 (which starts on 1 October) and 15% in FY24. Yet, the stock is only trading at EV/EBITDA levels of 10.8x and 9.3x for both years. So, we believe the stock is especially on FY23 estimates.
Stop-loss levels at $5.50 and $5.00
Our recommended stop-loss level for short-term investors is $5.50. From a technical analysis perspective, a break below this level is an indication that the momentum is widely gone, which would significantly reduce the chances of further short-term advances in the share price.
Long-term investors can use a wider stop-loss level at $5.00 to make sure that market-wide fluctuations won't push them out of their positions. $5.00 has been a very strong support level for Select Harvests' share price for the last 4 years and breaking below this level would suggest significant issues with the underlying business.
Stay up-to-date on ASX-listed stocks!
Make sure you subscribe to Stocks Down Under today
Get a 14-day FREE TRIAL to CONCIERGE now
No credit card needed and the trial expires automatically.
Frequently Asked Questions about Select Harvests
If investing in resources stocks (particularly junior explorers) is too risky, another option is investing in metal exchanges. But is…
Investors have been excited about Leo Lithium (ASX:LLL) over the past year and so have we! We thought this was…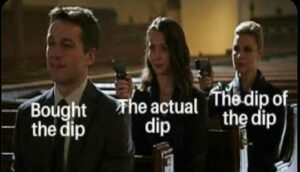 We recap the 5 top investing mistakes that investors make. These mistakes are not the only ones investors make, but…