Leo Lithium (ASX:LLL): Here's why it was the best ASX lithium stock and why it isn't anymore
Investors have been excited about Leo Lithium (ASX:LLL) over the past year and so have we! We thought this was the best ASX lithium stock – at least as far as the risk versus reward balance is concerned. We liked the project's compelling returns, that production was set to get underway in the June quarter of next year and how it was fully funded.
LLL was one of our best performing Concierge stock picks in 2023 with a 56% return in 3 weeks back in May. Our subscribers have made good money off this one!
But Leo's African dreams dreams have been shattered due to sovereign risk.
First published on May 29, 2023. Last updated September 20, 2023.
What are the best stocks to buy right now?
Check out our top 4 stock picks

Who is Leo Lithium?
Leo Lithium is a resources company that is aspiring to bring the Goulamina project in Mali into production. It has a Mineral Resource of 108Mt at 1.45% lithium and an Ore Reserve at 52Mt at 1.51% lithium. The DFS found an NPV of US$2.94bn and a post-tax IRR of 83%!
With a 45% stake in the project (a further 45% belonging to JV partner Ganfeng and the balance belonging to the government), Leo's stake was notionally worth A$1.7bn.
This project was first picked up by Firefinch (ASX:FFX) in 2016, during which time the resource was substantially grown, not to mention the NPV (Net Present Value) and IRR (Internal Rate of Return). Firefinch also sealed a Joint Venture with Chinese lithium giant Ganfeng that unlocked a debt and equity package of at least US$170m, in addition to operational support and offtake.
Goulamina, an open-pit hard rock lithium mine, is located near Bougouni in Sikasso Region of southern Mali, approximately 150 km by road from Mali's capital, Bamako. Ore will be trucked to the coast for export, likely from the Cote d'Ivoire port of Abidjan, with the company requiring a fleet of about 250 trucks over a 6-7-day cycle at full production.
Leo Lithium, as project operator, is currently working on a Direct Shipping Ore (DSO) option for Goulamina that would bring forward revenue to this calendar year!
LLL has a solid leadership team. Managing Director Simon Hay was formerly CEO of Galaxy Lithium, a pioneering lithium producer that operated the Mt Cattlin hard rock mine in Western Australia.
When Hay started at Galaxy Resources, the lithium industry was struggling. By 2021 Galaxy had become part of the $7.5bn megamerger which created Allkem (ASX: AKE). Before Galaxy, Hay gained valuable African experience in his ten years at Iluka Resources, which included three years as Head of Resource Development where his team oversaw developments in Sierra Leone.
In a good space
In case you've been living under a rock in recent times, lithium demand has been skyrocketing and will continue to for the rest of the decade because of its use in electric vehicles. The existing supply cannot keep up and so there will need to be more mines coming into production. Sure, plenty other ASX lithium stocks will be in production by the end of the decade, but few were anticipated to be as soon as Leo Lithium.
And Leo Lithium's mine (Goulamina) is not just any lithium mine. It is a long-life, low-cost operation with an Average Life-of-Mine Cash Cost of just US$312 per tonne of SC6 produced, while All-In Sustaining Cost is US$365 a tonne. The Mine life is a minimum of 21 years.
Few other projects have a resource of over 100Mt and a grade of greater than 1%. But there's potential for it to grow further with exploration work continuing. And the end product will be high quality with its 6% Li2O spodumene concentrate (SC6) having less than 0.6% Fe2O3 content and low mica. This should help ensure that pricing stays good for Leo and its partners.
If you don't want to take our word for it, take Ganfeng's word. It is China's largest lithium chemicals producer by capacity, supplying downstream to the likes of BMW, LG Chem and Tesla. Ganfeng has not only provided credibility to LLL, but also provided substantial funding as well as offtake, and technical support.
We have built a model for Leo Lithium taking into account the production metrics and lithium pricing used in the DFS. We think LLL was worth up to $2.56 per share (nearly triple the current share price).
Keep in mind this is accounting for a stake of just 45% for Leo (accounting for 10% to the government and the balance to Ganfeng) also assuming lower lithium prices for the five years after CY28 (as the DFS has). This also accounts for projected future dilution required to close the funding gap.
We have also used, what we think to be, conservative capital costs, using a WACC of 13.02% and a terminal growth rate of just 1%. We use a 4% Risk free rate of Return, 7.5% equity premium and 1.75x beta. Our cost of equity is therefore 17.1% and we assume a 76% weight of equity. We assume a 10% pre-tax cost of debt, amounting to 7% after corporate tax (which we assume will remain at 30%).
The biggest risk comes true
When we first wrote about Leo Lithium, we noted three risks: sovereign risks, the lithium price and funding. The last of these was resolved barely days after we first published this article. Unfortunately, the former of these risks appears to have put investor appetite for Leo Lithium on life support.
Back in May, we acknowledged some sovereign risk. We acknowledged political instability in the country (with two coups in the last decade) as well as problems with terrorism. But we noted that this has not stopped Mali from being a major gold producer as well as an exporter of cotton, sesame seeds, lumber and vegetable oils.
Gold miners active in Mali include Barrick (NYSE: GOLD), B2Gold (TSX: BTO), Resolute Mining (ASX: RSG), AngloGold Ashanti (JSE: ANG) and Hummingbird Resources (LSE: HUM). The majority of these companies (and Leo Lithium too) have operations in the more fertile southern half of the country where risks are lower.
But recent weeks have sent investors rushing for the exits…when they could of course with the company in and out of suspension during that time.
The military regime currently in charge of Mali has had its eyebrows on the project, forming a commission to examine matters on the project. This committee halted the company plans to ship its first unprocessed ore this year. Leo Lithium spent 6 weeks in suspension and crashed 50% after re-entering trading. Although this move would not delay spodumene concentrate production on schedule for 2024, the company scrapped its guidance.
It sold a 5% stake in the JV to Gangfeng for $137m, giving it a 55% stake in the asset. With the government and locals owning potentially another 35% (more on this shortly), this could leave Leo with as little as 10%.
Fast forward to mid-September and it is in suspension again over 'correspondence from the government of Mali'. Only time will tell what this is about but we would suspect it is Mali's new Mining Code and how it may apply to the project.
The government announced a review of the code in January and this new code enables the government to take a stake of 10% in the project, an option to buy an additional 20% within the first two years of commercial production and a further 5% could be ceded to locals. It also abolished certain tax exemptions.
Granted, it could all work out well for the company, but no doubt shares would be falling further if it was not suspended because so often in these scenarios, shareholders 'sell and ask questions later'.
A repeat of Tanzania in 2017?
We think there are many parallels between what is happening in Mali now and Tanzania in 2017 where investor sentiment has been killed due to government regulations.
Granted, Tanzania's regulations were a lot worse – including the right of the government to tear up a mining agreement at any time because it thought it was unconscionable and the restrictions of repatriation of funds.
But investors just cannot trust the jurisdictions even though Tanzania's then government is long gone and there are companies there with good projects such as Black Rock Mining (ASX:BKT) and Evolution Energy Minerals (ASX:EV1).
We would also point to the example of AVZ Minerals (ASX:AVZ) which has been suspended for over a year due to being at loggerheads with the government of Congo.
Even if Leo Lithium resumes trading in October, we don't imagine a good outcome for the share price barring a 180-degree turn by the government on its regulations.
If you aren't invested in Leo Lithium, but own other shares, we hope this serves as a lesson to consider the jurisdiction the company has a project in.
Stocks Down Under Concierge is here to help you pick winning stocks!
The team at Stocks Down Under have been in the markets since the mid-90s and we have gone through many ups and downs. We have written about every sector!
Our Concierge BUY and SELL service picks the best stocks on ASX. We won't just tell you what to buy – we give you a buy range, price target and stop loss level in order to maximise total returns. And we will only recommend very high conviction stocks where substantial due diligence has been conducted.
Our performance is well ahead of the ASX200 and All Ords.
You can try out Concierge for 3 months … for FREE.
GET A 3-MONTH FREE TRIAL TO CONCIERGE TODAY
There's no credit card needed – the trial expires automatically.


Stocks Down Under
Average rating:
0 reviews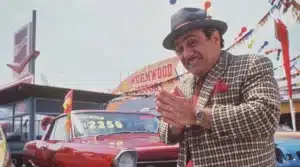 Why do ASX companies raise capital at a discount? This is a question many investors ask when they are diluted…
The relationship between the performance of Airline stocks and fuel prices has seemingly been forgotten in the past couple of…
African mining countries offer a lot of potential for ASX resources companies and their investors, but also a lot of…