Lithium brine or hard rock are the two main choices for lithium companies. But which of the two is more optimal for the company and its shareholders?
In this article, we answer this question.
Do you need solid trading & investment ideas on the ASX? Stocks Down Under Concierge can help!
Concierge is a service that gives you timely BUY and SELL alerts on ASX-listed stocks – with price targets, buy ranges, stop loss levels and Sell alerts too. We only send out alerts on very high conviction stocks following substantial due diligence and our stop loss recommendations limit downside risks to individual stocks and maximise total returns.
Concierge is outperforming the market by a significant margin!
GET A 3-MONTH FREE TRIAL TO CONCIERGE TODAY
Lithium brine or hard rock?
When it comes to deciding between lithium brine or hard rock for mining companies (from their perspective), there are a few key factors to consider.
Lithium brine extraction involves pumping large amounts of water underground and then processing that water to extract the lithium. This method is relatively low cost since it requires less complex machinery and fewer personnel than hard rock extraction.
The main downside of using lithium brine is that the concentration of lithium is very low, meaning more resources are required to extract a given amount of the metal. Additionally, since this process involves pumping large amounts of water, there can be environmental impacts due to the potential for contamination in sensitive aquifers or ecosystems.
Hard rock extraction, on the other hand, requires heavy machinery and personnel as well as more complex processes in order to separate the ore from other rocks in the surrounding area. This makes it much more expensive than lithium brine extraction but also allows for access to higher concentrations of the metal which reduces costs over time. However, this method often results in environmental degradation due to releases from dust particles created by mining activities and toxic waste products generated by processing them into usable materials.
One thing to keep in mind is that brines are rare outside the 'Lithium Triangle' in South America. This is not to say you can't invest in lithium brine stocks because many trade on the ASX. Rather, you typically have to consider jurisdictional risk of these countries regardless of what lithium brine company you choose.
Lithium brine is less costly, but potentially less rewarding
Overall, both methods have their advantages and disadvantages and companies must carefully weigh these factors when making a decision on which type of extraction process they should use.
While hard rock extraction has greater upfront costs associated with it, this can be offset by the higher concentrations of metal available through this method when compared with lithium brine extraction – and therefore higher prices.
On the other hand, lithium brine extraction requires less capital expenditure but doesn't present as high potential for returns. We also note that it could result in greater environmental impacts if not done correctly.
Lithium brine and hard rock companies
There's no shortage for stocks whichever options investors prefer. Examples of hard rock lithium companies include Pilbara (ASX:PLS), Sayona (ASX:SYA), Piedmont (ASX:PLL) and Liontown (ASX:LTR). Lithium brine stocks include Allkem (ASX:AKE), Lithium Energy (ASX:LEL), Galan Lithium (ASX:GLN) and Lake Resources (ASX:LKE).
But ultimately, the world needs more lithium and beggars can't be choosers. There has to be a substantial amount of new mines entering production to keep up with forecasted demand.
The best way to make money from lithium stocks is to find a company with a project close to production, then sit back and watch its revenues come in.
Stocks Down Under Concierge is here to help you pick winning stocks!
The team at Stocks Down Under have been in the markets since the mid-90s and we have gone through many ups and downs. We have written about every sector!
Our Concierge BUY and SELL service picks the best stocks on ASX. We won't just tell you what to buy – we give you a buy range, price target and stop loss level in order to maximise total returns. And we will only recommend very high conviction stocks where substantial due diligence has been conducted.
Our performance is well ahead of the ASX200 and All Ords.
You can try out Concierge for 3 months … for FREE.
GET A 3-MONTH FREE TRIAL TO CONCIERGE TODAY
There's no credit card needed – the trial expires automatically.


Stocks Down Under
Average rating:
0 reviews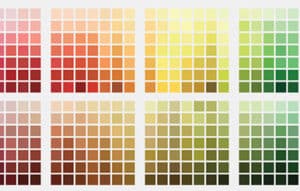 Sherwin Williams (NYSE:SHW) is a 157-year-old paint company from Cleveland, Ohio. This week's international stock of the week is one…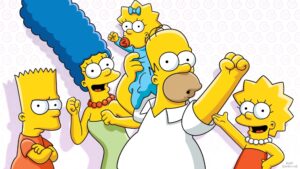 We thought we'd have a bit of fun with our ASX stocks focus for a change. We've watched some companies closer…
If investing in resources stocks (particularly junior explorers) is too risky, another option is investing in metal exchanges. But is…