Tesla (NDQ:TSLA) has undoubtedly been the pioneer among EV stocks, but it's not the only one anymore. There are other pioneer EV stocks, not to mention traditional automotive stocks that are chasing market share in this growing market. But where are they all at?
SIGN UP FOR THE STOCKS DOWN UNDER NEWSLETTER NOW!
The hottest EV stocks that is not Tesla
One company is BYD (SHE:002594), a Chinese company that is actually a bigger seller in China than Tesla, selling 1.9m cars in 2022 when Tesla only sold 1.3m. It has benefited from selling vehicles at lower price points and not being forced to slow down production due to lockdowns in China (while Tesla was).
Warren Buffet invested in this company back in 2008 and still owns a 16% stake, despite selling over US$1bn in shares recently. This EV stock is up more than 350% in 5 years and more than 900% since 2011.
There are other EV stocks, but they're lagging the competition
There are several other emerging EV stocks including Nio (NYSE:NIO), Xpeng (NYSE:XPEV), Rivian (NDQ:RIVN), Lucid (NDQ:LCID) and Polestar (NDQ:PSNYW). But none of these have endured as significant share price growth as BYD over the last few years, because there is significant competition in the industry and these companies are lagging Tesla and BYD, not to mention traditional automakers that are turning electric.
For instance, NIO only sold 122,486 vehicles in 2022 and although this was higher than the year before, sales have begun to retreat in recent quarters given lockdowns in China (its primary market).
XPeng is in a similar situation, selling 120,757 cars in 2022 (up 23%), but it has been seeing year-on-year declines for four consecutive months now.
Although Rivian's sales are growing strongly, it is well behind the competition having only produced 10,020 vehicles and sold 8,054 during 4Q22. Lucid only sold 2,000 in that same period, while Polestar sold 21,000.
You may not have thought of these companies as EV stocks
Traditional automakers may not be considered EV stocks at first glance. But these manufacturers are pivoting towards electric vehicles seeing the threat from Tesla. There are four in particular that we highlight.
First is European company Volkswagen (ETR:VOW3). It is one of the industry leaders, because it offers high-end luxury EVs, like the Audi e-tron and Porsche Taycan as well as budget models like the ID3 hatchback and ID4 crossover SUV.
The second major player is, Toyota (TYO:7203). It is producing popular hybrid vehicles such as the Prius and Corolla Hybrid alongside traditional gasoline models, including the Camry and Rav4 SUV.
The third is Detriot-based Ford Motor Company (NYSE:F). Ford is ramping up its EV operations very quickly, aspiring to reach a production rate of 600,000 per annum by the end of this year and is investing US$50bn to make it happen. It will be one of the few manufacturers to offer pickup trucks (known in Australia as utes). Ford's shares have been under pressure in recent weeks due to supply chain issues that have led it to miss its guidance.
Finally, General Motors Company (NYSE:GM), one of America's oldest automakers, has made strides towards becoming an all-electric automaker over the past few years. It recently announced plans to invest $27bn into developing 30 new electric vehicle models by 2025 under their new "EV Everywhere" initiative.
Toyota stands head and shoulders above the rest as the best long-term performer gaining 31% in 5 years.
Good EV stocks might be found where you're not looking for them
It will be clear that Tesla isn't the only EV stock anymore. There are several other companies, both newcomers and traditional carmakers, that are pivoting from internal combustion engines. But different EV stocks serve different market segments and are at different stages of their journey.
The EV market is undoubtedly a significant opportunity, but not all companies will grab the same share of the pie as others.
Stocks Down Under Concierge is here to help you pick winning stocks!
The team at Stocks Down Under have been in the markets since the mid-90s and we have gone through many ups and downs. We have written about every sector!
Our Concierge BUY and SELL service picks the best stocks on ASX. We won't just tell you what to buy – we give you a buy range, price target and stop loss level in order to maximise total returns. And we will only recommend very high conviction stocks where substantial due diligence has been conducted.
Our performance is well ahead of the ASX200 and All Ords.
You can try out Concierge for 3 months … for FREE.
GET A 3-MONTH FREE TRIAL TO CONCIERGE TODAY
There's no credit card needed – the trial expires automatically.


Stocks Down Under
Average rating:
0 reviews
Sometimes stocks with high capex are worth avoiding. Too much capex might require constant capital injections and shareholder dilution. Some industries…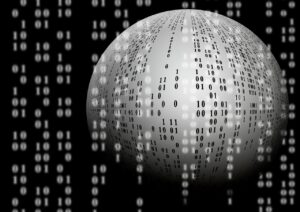 This week's domestic stock deep dive is on Pointerra (ASX:3DP), one of the ASX's few data analytics company. It has…
Darden Restaurants (NYSE:DRI) is the subject of this week's international stock deep dive. It is the largest full-service restaurant company in…