Graphite is a misunderstood commodity that's very important for EV's and 7 ASX companies
Graphite is no 'poorer cousin' of lithium, it is a critically important metal for several industrial and commercial applications – including electric vehicles. But what makes it a standout metal? And how can you play it on the ASX?
SIGN UP FOR THE STOCKS DOWN UNDER NEWSLETTER NOW!
Graphite is a superior metal
Graphite is a soft, greyish-black mineral composed of carbon in crystalline form. It is one of the naturally occurring allotropes of carbon and its unique, layered structure makes it highly desirable for many industrial and commercial applications.
Its structure consists of stacked sheets of hexagonal arrays of carbon atoms, which are held together by strong covalent bonds.
This unique arrangement provides graphite with excellent thermal and electrical properties, as well as its low coefficient of friction. It is lightweight and highly resistant to corrosion and wear.
What does this mean for end applications?
For electric vehicle batteries, graphite helps reduce weight, increase energy efficiency and performance, increase their lifespan and reduce temperature spikes inside the motor. Graphite's qualities also allow it to be used in a range of industries from metallurgy to construction.
It can be found in pencils, lubricants, batteries and fuel cells, nuclear power plants and even motors of combustion engines. Even the graphite flakes leftover from mining can be utilized for various insulation materials, including fireproofing compounds used on buildings and walls.
What are the Best ASX Stocks to invest in right now?
Check our buy/sell tips on the top Stocks in ASX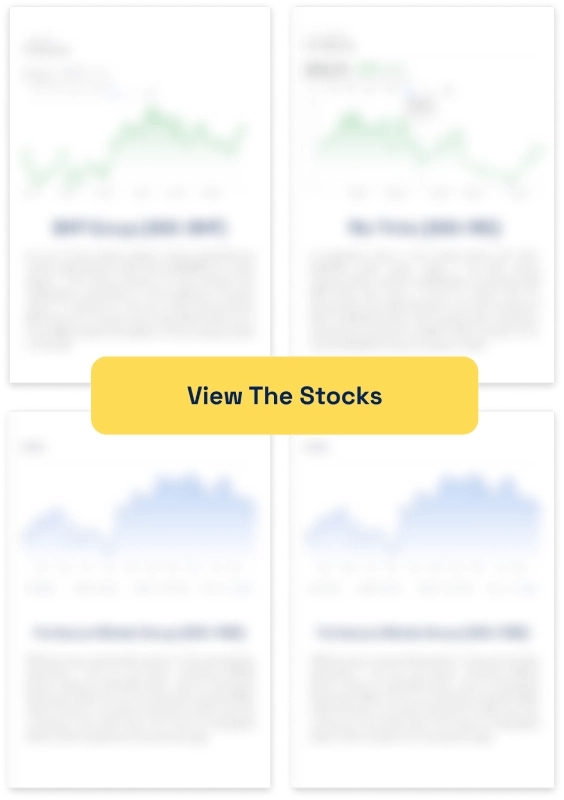 The graphite market to grow 7-fold
Total demand for graphite is expected to grow substantially in the years ahead. Benchmark Mineral Intelligence (BMI) expects demand to grow sevenfold between now and 2035. So, will prices just rise exponentially between now and then? For a couple of reasons, not necessarily.
First, EV demand as a percentage of total graphite demand is less than 50%, meaning that graphite prices will be subject to economic conditions in industrial sectors as well.
Second, graphite supply chains have been concentrated towards China. There has been a movement by Western companies to pivot from China, but this is happening slowly. Companies also cannot give up on China completely because it will account for a significant proportion in the years ahead – it aims to reach 25% of global EV sales by 2025.
We also note that Tanzania, a country with a significant proportion of the world's graphite deposits, presents a relatively high sovereign risk for many companies compared to other mining jurisdictions.
Graphite producers on the ASX
As we noted in our guide to ASX resources companies, they are either explorers or producers. Although we won't recall all ASX-listed graphite stocks here, we will recap the most prominent producers and explorers.
Starting with producers, Syrah Resources (ASX:SYR) is the most prominent. Syrah is building a graphite plant in the US state of Louisiana, named Vidalia, that will produce 10,000-tonnes per annum. Tesla is one of its customers having signed an offtake deal in late 2021. It also has a deposit in Mozambique, called Balama, that is the biggest in the world. This project has fallen in and out of favour with investors over the years due to volatile graphite prices. Indeed, it suspended production for a period – a move that forced it to pivot to Vidalia.
Novonix (ASX:NVX) is a peculiar company because it does not only produce graphite, but it provides battery testing services and equipment that allows everything from a commercialised battery to a prototype to be performance tested. It is 16% owned by US energy manufacturing and logistics giant Philips 66 that bought a stake to help improve America's battery supply chain.
Lastly, Talga (ASX:TLG) is building an electric vehicle anode plant in Sweden and owns several Swedish graphite projects that will ultimately supply the plant. Like America, Europe is keen to diversify its dependence on the supply of materials from China, and this is where Talga could help.
Graphite explorers on the ASX
There are roughly a dozen companies that own graphite projects and are seeking to bring them into production. Here are some of them.
Evion Group (ASX:EVG) is a vertically integrated graphite developer with projects being developed in Madagascar, India and Europe. It was formerly know as Black Earth Minerals and holds the flagship Maniry Graphite Project, which is located in Southern Madagascar, with the Bankable Feasibility Study (BFS) recently completed and a focus on value added products which are in high demand. Evion is currently involved in several downstream value added graphite processing opportunities in both India and Europe – prime locations for downstream graphite product demand.
The team at Stocks Down Under own shares in EVG.
Evolution Energy Minerals (ASX:EV1) is the current owner of the Chilalo Project in Tanzania. This project has been owned by several companies over the years that have struggled to get it off the ground due to the changing regulatory environment and the consequential inability to secure finance. It is working towards completing a DFS in 1Q23 and begin production in 1Q24.
Walkabout Resources (ASX:WKT) has similarly been working towards getting its own Tanzanian project (Lindi) into production for several years. There still isn't a clear idea when production will begin, but the company hopes to have the bulk of equipment installed on site by the end of March 2023.
Black Rock Mining (ASX:BKT) owns the Mahenge project in Tanzania. Mahenge is the world's fourth-largest JORC-compliant graphite resource in the world. Initial production will start in CY24 and will ramp up in four modules (stages), with an ultimate annual capacity of 350kt.
We also own stock in BKT.
Investors should keep a close eye on graphite
In summary, graphite is a fascinating material due to its unique atomic structure that gives it remarkable thermal and electrical properties combined with a low coefficient of friction. This makes it ideal for use across many different industries, such as manufacturing, aeronautics, aerospace engineering, construction and technology.
It is for this reason that there are several ASX stocks pursuing graphite. But just as is the case with other commodities, different companies are at different stages of their journey. Therefore, it is important that investors do their homework on each company and pick one best suited to their risk profile.
At Stocks Down Under we have written a lot about graphite stocks, so take a look at our Stock Reports!
Stocks Down Under Concierge is here to help you pick winning stocks!
The team at Stocks Down Under have been in the markets since the mid-90s and we have gone through many ups and downs. We have written about every sector!
Our Concierge BUY and SELL service picks the best stocks on ASX. We won't just tell you what to buy – we give you a buy range, price target and stop loss level in order to maximise total returns. And we will only recommend very high conviction stocks where substantial due diligence has been conducted.
Our performance is well ahead of the ASX200 and All Ords.
You can try out Concierge for 14 days … for FREE.
Get a 14-day FREE TRIAL to CONCIERGE now
There's no credit card needed – the trial expires automatically.


Stocks Down Under
Average rating:
0 reviews
If investing in resources stocks (particularly junior explorers) is too risky, another option is investing in metal exchanges. But is…
Investors have been excited about Leo Lithium (ASX:LLL) over the past year and so have we! We thought this was…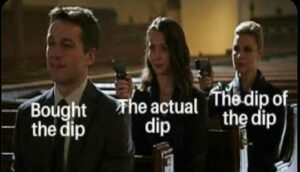 We recap the 5 top investing mistakes that investors make. These mistakes are not the only ones investors make, but…