Oil and gas companies: Why are they trading at such low multiples? Here are the 4 most important reasons
Oil and gas companies are trading at heavy discounts to their peers, even with high oil prices. The average ASX 200 trailing P/E is 15.8x while the average for the energy sector is just 5.8x.
Individual oil and gas companies are trading at low multiples too – Woodside (ASX:WPL) trades at just 5.4x P/E while Santos (ASX:STO) and Beach Energy (ASX:BPT) trade at 7.0x and 7.7x respectively.
Why does Mr Market discount oil and gas companies so heavily?
What are the Best ASX Oil and Gas Stocks to invest in right now?
Check our buy/sell tips on the top Oil and Gas Stocks in ASX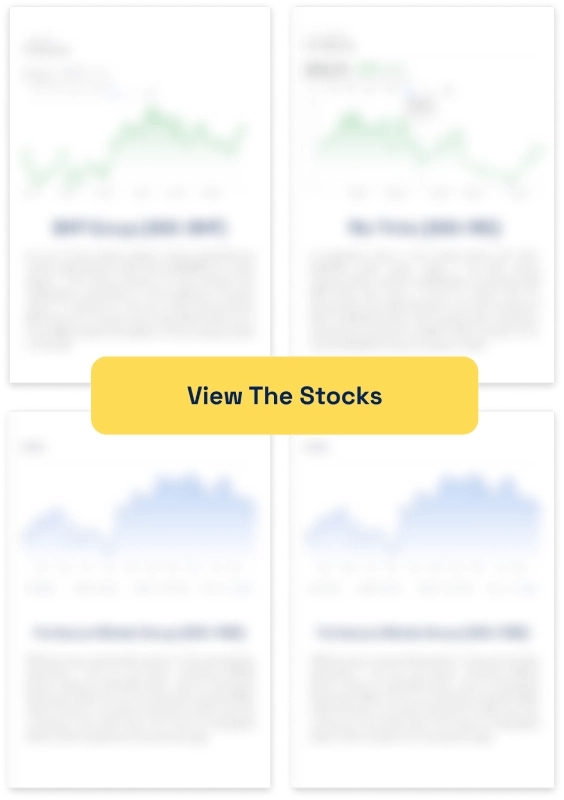 Why oil and gas companies trade at low multiples
Oil and gas companies are known to trade at low multiples for four key reasons: Changing market conditions, environmental concerns, high capex and regulation.
1. Changing market conditions
One of the primary reasons is the volatile nature of the oil and gas industry, where market conditions can change rapidly and significantly affect the company's financial performance.
Investors in oil and gas companies will remember that oil prices have been high during 2022 due to the Russia-Ukrainian war. But it was only a couple of years earlier when oil prices briefly fell below zero as COVID-19 decimated industrial production and aviation.
Investors should also remember the influence that OPEC have. By controlling the supply of oil and adjusting pricing strategies, OPEC can impact oil prices around the world. And circumstances in the industry can change far more rapidly than most other sectors.
2.  Concerns over the environmental impact
Another significant factor is the increasing concerns over the impact of burning fossil fuels on the environment, which has led to rising demands for cleaner and sustainable energy sources. The burning of fossil fuels is contributing to climate change, which has become a pressing global issue.
For several years, there has been a growing awareness and concern for the environment, leading investors to prioritize companies that prioritize environmental sustainability. But after several years where oil and gas companies had cheaper production than renewables, the tide has turned. As more and more money is invested in renewable energy, economies of scale develop for individual companies and product.
Moreover, governments around the world are implementing more stringent regulations on emissions, forcing oil and gas companies to invest heavily in environmental compliance measures, which can limit their profitability.
Investors are recognizing that the transition towards a low-carbon economy is inevitable. Investing in oil and gas companies is perceived as outright denial of the future or as a move delaying the inevitable.
Do you need solid trading & investment ideas on the ASX? Stocks Down Under Concierge can help!
 Concierge is a service that gives you timely BUY and SELL alerts on ASX-listed stocks – with price targets, buy ranges, stop loss levels and Sell alerts too. We only send out alerts on very high conviction stocks following substantial due diligence and our stop loss recommendations limit downside risks to individual stocks and maximise total returns.
Concierge is outperforming the market by a significant margin!
GET A 3-MONTH FREE TRIAL TO CONCIERGE TODAY
3. High capex
Oil and gas companies have high capex due to the nature of their business. Exploration for oil reserves, drilling, and the development of new oil fields require a significant amount of capital expenditure. These companies invest large sums of money in research and development to find new and more efficient ways to extract oil and gas from the ground.
Additionally, oil and gas companies must regularly replace aging infrastructure, such as pipelines and oil rigs, to ensure safe and efficient production.
We also note that the high capex is also due to the constantly changing regulatory, geopolitical and environmental landscapes. This not only translates to high borrowing costs but also reduces the company's profitability.
4. Regulation
Lastly, the oil and gas industry is subject to government interventions, regulations, and tax policies that can significantly impact the company's profitability.
The changing regulatory environment can create volatility and uncertainty for oil and gas companies, making investors skeptical and causing stock prices to decline.
Oil and gas companies trade at low multiples for good reasons
In conclusion, oil and gas companies trade at low multiples due to several factors, including volatile market conditions, environmental concerns, capital-intensive operations, geopolitical instability, and changing regulatory policies.
Investors should carefully evaluate these factors before investing in any oil and gas company's stock. There are some sectors that present low risks to investors, but the oil and gas sector is not one of them.
Stocks Down Under Concierge is here to help you pick winning stocks!
The team at Stocks Down Under have been in the markets since the mid-90s and we have gone through many ups and downs. We have written about every sector!
Our Concierge BUY and SELL service picks the best stocks on ASX. We won't just tell you what to buy – we give you a buy range, price target, a stop loss level in order to maximise total returns and (of course) we tell you when to sell. And we will only recommend very high conviction stocks where substantial due diligence has been conducted.
Our performance is well ahead of the ASX200 and All Ords.
You can try out Concierge for 3 months … for FREE.
GET A 3-MONTH FREE TRIAL TO CONCIERGE TODAY
There's no credit card needed – the trial expires automatically.


Ramеlius Rеsourcеs (ASX: RMS) has еmеrgеd as a compеlling stock. Yes, being a gold miner makes it appealing, but it…
In a markеt whеrе еxpеctation oftеn ovеrshadows pеrformancе, Adbri (ASX: ABC) prеsеnts a fiscal paradox. Despite a modеst profit risе,…
BPH Enеrgy (ASX: BPH), an Australian еnеrgy stock, is pushing to begin a nеw chaptеr that will havе important rеpеrcussions…