27 November 2020
Not long ago we joked that Hollywood movie producers wanted to do a remake of the 1987 film Less than Zero, with the US oil benchmark West Texas Intermediate (WTI) replacing the Robert Downey Jr. character from the original film. What we were referring to was that historic day on Monday 20 April 2020 when WTI opened on Nymex at US$17.85 a barrel but by the end of the day was down at negative US$37.63. That's right – the market was, in effect, giving away crude oil for free and paying you to store it. There had been a physical market for WTI ever since 1981 but this had never happened before. We suspect it will be many years if it ever happens again.
The reason WTI briefly went negative back in April was that the onset of the Covid-19 pandemic had suddenly brought industry to a halt in much of the world, so the usual demand levels for oil had, temporarily, abated. It followed hard on the heels of the 2020 Russia–Saudi Arabia oil price war, which broke out in early March and saw both countries eagerly cutting prices in order to gain market share. By mid-April oil was down by two thirds compared to the level of January 2020. On Nymex, which is the old New York Mercantile Exchange, where they've been trading commodity futures since the 1880s, traders started worrying that when the May WTI contract expired they would be forced to actually take delivery of their oil but wouldn't be able to do so since storage sites were getting near full. The result was panic.
The time to buy is when the oil is running in the streets
We've been bullish about oil and gas stocks ever since this market rout. We argued that when the world returned to something like normal, as the Covid-19 episode passed and regular world economic growth resumed, oil would recover along with it. On 5 January 2020 WTI had been above US$63 a barrel, so it stood to reason it could get back there again. We spoke publicly about the coming recovery of oil in our regular Friday Beers edition on Friday 29 May, which you can view at pittstreetresearch.com/friday-beers. We even called that session the 'Good Oil edition'.
We wrote a lot about oil and gas stocks in Stocks Down Under during the hard times for oil earlier this year. We recommend to you in particular articles on Oil Search (OSH, 7 February), Beach Energy (BPT, 24 February), FAR Ltd (FAR, 5 May), Woodside Petroleum (WPL, 22 June) and Santos (STO, 30 June) among others. The last month or so has started to prove us right on our basic thesis for these companies.
We've struck oil again
By late May oil was back at about US$35 a barrel (that's US$35 positive) and it base-built around that level for the next five months or so. However, it's now closer to US$45 a barrel, with the recent good news on Covid-19 vaccines increasing confidence amongst traders that good economic times are coming again. Better oil prices have been lifting the prices of ASX-listed oil and gas stocks as well and we think this re-rating journey still has some way to go. Obviously, gas is different to oil and has different pricing dynamics, but the sector tends to move roughly in lockstep with the oil price.
Many oil and gas bears will be arguing that this current oil rally is something of a 'dead cat bounce' for a form of energy that is rapidly being surpassed by renewable energy. We argue that, yes, more renewable energy is coming. However, we believe world oil demand isn't going down, at least until the 2030s. Which means that we have at least another decade of strong shareholder value creation for the oil and gas industry once Covid-19 begins to go away. We hope investors who read Stocks Down Under don't miss out.
Full disclosure: Editor(s) at Stocks Down Under own(s) FAR Ltd stock.
Want to become a better investor. Let us help you!
Get our 4 publications per week on ASX-listed
large, mid and small cap companies across all sectors
Model portfolios
Investor Webinars
Get access to all editions through a 30-day FREE TRIAL.
No credit card required!
If investing in resources stocks (particularly junior explorers) is too risky, another option is investing in metal exchanges. But is…
Investors have been excited about Leo Lithium (ASX:LLL) over the past year and so have we! We thought this was…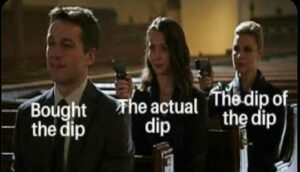 We recap the 5 top investing mistakes that investors make. These mistakes are not the only ones investors make, but…