27 November 2020
Stocks Down Under subscribers will know that we have a soft spot for ASX-listed semiconductor companies. Many of them have developed technologies that we believe have great commercial potential and, importantly, most of them are still not well-understood by the Australian investment public. As a consequence, many of these stocks are still mispriced, in our view.
One such company is Weebit Nano (ASX: WBT) that is developing a novel way to store digital information. We wrote about WBT in the 3 August edition of Stocks Down Under when the shares were trading at $0.28. The stock has since rerated to well over $2 per share.
Strong trading performance post-raise
This week, when the shares were trading above $2.20, WBT raised $12m in fresh capital at $1.70 per share, which we thought was quite a hefty discount. Surprisingly, though, the shares haven't traded down to that level, yet. This is remarkable, because we usually see shares trade down to the capital raising price as investors who own the shares sell down in the expectation to buy them back cheaper. Although this may still happen once the new shares are issued and become available for sale in investors' trading accounts, including new investors who may be in it just for a quick win, we believe it is quite a strong indication of the strength of WBT's shares at the moment. Most investors seem to be in it for the longer haul.
No longer cash-strapped
One of the issues WBT had been struggling with prior to its previous $6.6m capital raise in June 2020, was the fact that it had more product development projects than it could fund. As a consequence, it was very slow going on the development front, which hindered the company's share price performance. It was a bit of a vicious circle….insufficient funding, slow progress, low share price…
However, with the $6.6m in June and the approximate $15m in November (from the new placement and the upcoming Share Purchase Plan), WBT now has the funds in place to develop all its projects simultaneously: the memory module for the embedded memory market, the stand-alone memory chip and the neuromorphic processing project. Although the latter project is rather new, WBT's technology is potentially suitable to create so-called artificial neural networks (ANN's) that mimic the human brain. BrainChip (ASX: BRN) is doing something similar, but with a different chip technology.
The future looks bright for Weebit Nano
With sufficient funding in place to get to commercialisation of the embedded memory module by mid-2021, we believe things are looking very promising for WBT. The company has already retained a few specialists in semiconductor R&D and business development, which should accelerate product development and commercial discussions with interested prospects.
At the current market capitalization around $345m (including far in-the-money options and the upcoming SPP shares), we believe WBT still quite attractively priced, despite the recent share price run, given that the company will be addressing multiple market segments, each multi-billion dollars in size.
Nothing in the semiconductor industry happens overnight, including development, commercialisation and share price appreciation. But we believe good things will come to those investors who are patient and ride this story out.
Full disclosure I: Your Stocks Down Under editors like Weebit Nano so much, we own shares in the company.
Full disclosure II: Pitt Street Research has an active research mandate with Weebit Nano Ltd.
Read our article on Weebit Nano from 3 August here.
Want to become a better investor. Let us help you!
Get our 4 publications per week on ASX-listed
large, mid and small cap companies across all sectors
Model portfolios
Investor Webinars
Get access to all editions through a 30-day FREE TRIAL.
No credit card required!
In this article we look at the Common Equity Tier 1 (CET1) ratio – what it is and why it…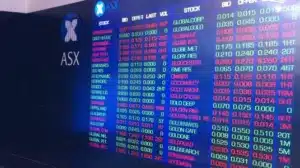 Growth opportunities are harder to find among large caps, but this article recaps 4 ASX 200 growth stocks with tantalising…
Investing in mining stocks can offer good returns to investors, particularly if they want to invest for the long-term. But…