Should I trade CFDs? Only if you're comfortable with the extreme risk
Should I trade CFDs?
CFDs (contracts for difference) are a powerful trading tool that allow retail investors to speculate on the price of an underlying asset without actually owning it. CFDs allow traders to access markets beyond their usual scope, providing an ideal way to diversify portfolios and capitalize on potential market opportunities. But they are not suitable for all investors. So in this article, we outline what they are and provide a framework through which investors can determine whether or not CFDs are suitable for them.
What are the Best ASX Stocks to invest in right now?
Check our buy/sell tips on the top Stocks in ASX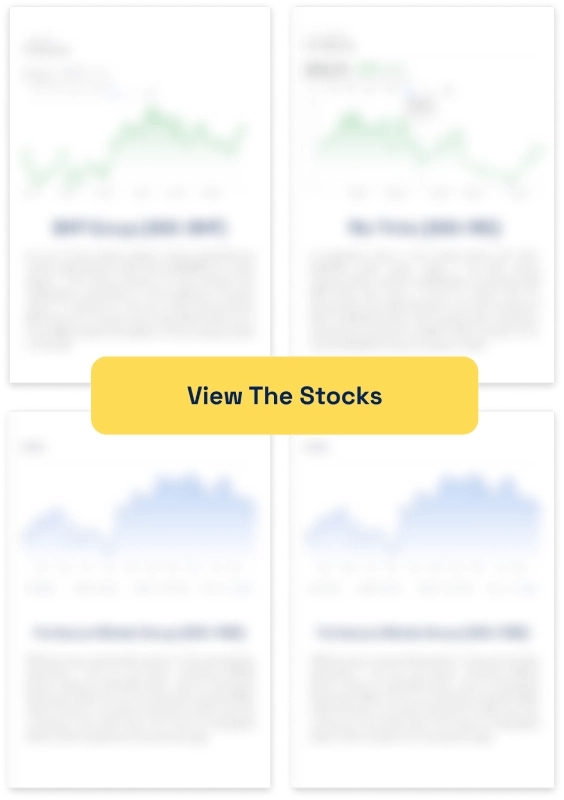 What are CFDs?
CFDs, or Contracts for Difference, are a type of financial instrument used in speculative trading. They allow traders to speculate on the price movements of various underlying assets without having to own them outright. This makes it possible for any trader – regardless of their experience or account size – to take advantage of short-term price movements.
How CFDs Are Traded
CFDs are traded over the counter (OTC), meaning they are not traded on major exchanges, such as the NYSE or NASDAQ. Instead, they involve a direct agreement between two parties – usually a broker and a trader/investor. The agreements include details, such as the underlying asset to be traded, volume and price.
When trading CFDs, a trader will generally enter into a contract with their broker that outlines how much money they're willing to risk on the trade. The profit or loss from a position is determined by the size of the price movements in relation to the amount of capital invested.
Check out this graph, courtesy of City Index, depicting how CFDs work.
SIGN UP FOR THE STOCKS DOWN UNDER NEWSLETTER NOW!
Benefits of Trading CFDs
CFD trading offers several benefits, which is why they have become so popular among traders and investors. Here are some of the main advantages:
Leverage – You can use leverage to magnify your profits or losses with these instruments. This allows you to take larger positions with less capital.
Low costs – CFDs often have much lower transaction costs than other forms of trading. This means you can start to trade with less capital and still make a good return on your investment.
Trading flexibility – Trades can be opened or closed at any time of the day, allowing you to take advantage of short-term price movements.
Access to global markets – CFDs allow you to access a wide range of global markets, including stocks, indices, commodities and currencies.
So should I trade CFDs?
Trading CFDs can be highly lucrative, but carries substantial risks. Traders should ensure they are familiar with the rules and regulations of their market before entering into any CFD transactions. Additionally, depending on the underlying asset being traded, traders may need to have sufficient capital in order to properly manage open positions and meet margin requirements.
It is important for investors to understand that CFDs are not suitable for all traders and can be a high-risk form of investment. Just look at ASIC's move last week to sue eToro over claims it marketed CFDs to unsuitable investors, a move the regulator claims led to 20,000 people losing their money. Although eToto had a safeguard, in the form of a screening test, this was not enough to satisfy the regulator because investors could easily amend their answers, pass the test and therefore identify as appropriate investors for CFDs when they were not.
Given all the risks, potential traders should carefully evaluate their risk management strategy and trading objectives before making any trades. They should also have realistic expectations when trading CFDs, as they can be very volatile and prices may quickly move against you leaving you with losses.
Risks of Trading CFDs
Although trading CFDs can offer significant returns, it also carries some risks that must be taken into account. Here are the main risks associated with CFD trading:
Leverage – The use of leverage can lead to large losses if a trade goes against you. This means it's important to ensure you have enough capital to cover any potential losses.
Market volatility – CFD prices are subject to market volatility, which could lead to sudden and unexpected price movements. Being aware of this risk is key to successful trading.
Lack of regulation – The CFD market is largely unregulated, which means there's no one to protect you from potential losses or unscrupulous brokers. It's important to do your due diligence and ensure that you are trading with a reputable broker.
In conclusion
CFDs offer an attractive way to speculate on the price movements of a range of assets. However, it's important to understand the risks associated with trading CFDs before getting started. By understanding how they work and doing proper research, you can go some way towards giving yourself a chance to be successful – although it is still difficult. We say good luck because you're going to need a lot of it.
Stocks Down Under Concierge is here to help you pick winning stocks!
The team at Stocks Down Under have been in the markets since the mid-90s and we have gone through many ups and downs. We have written about every sector!
Our Concierge BUY and SELL service picks the best stocks on ASX. We won't just tell you what to buy – we give you a buy range, price target and stop loss level in order to maximise total returns. And we will only recommend very high conviction stocks where substantial due diligence has been conducted.
Our performance is well ahead of the ASX200 and All Ords.
You can try out Concierge … for FREE.
GET A FREE TRIAL TO CONCIERGE TODAY
There's no credit card needed – the trial expires automatically.


Stocks Down Under
Average rating:
0 reviews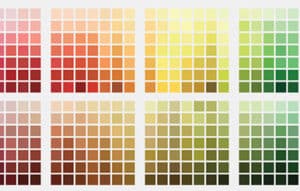 Sherwin Williams (NYSE:SHW) is a 157-year-old paint company from Cleveland, Ohio. This week's international stock of the week is one…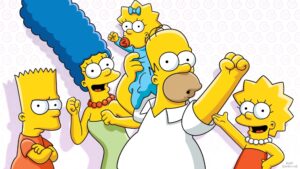 We thought we'd have a bit of fun with our ASX stocks focus for a change. We've watched some companies closer…
If investing in resources stocks (particularly junior explorers) is too risky, another option is investing in metal exchanges. But is…