Supply chain issues: What are all the construction and infrastructure companies worrying about?
You're probably sick of hearing the phase 'supply chain issues'.
ASX companies in so many industries, particularly construction and infrastructure have been using this phrase (or synonyms of it) for so many months.
Just what are they talking about and how long will these issues last?
SIGN UP FOR THE STOCKS DOWN UNDER NEWSLETTER NOW!
This is what is meant by supply chain issues
When companies talk about supply chain issues, it is self-explanatory in theory. It is just problems with supply chain.
But what specific problems are they? We think there are four in particular: Price volatility, increasing labour costs, delays in delivery and supplier concentration risk.
1. Price volatility
Price volatility is a major issue for these firms as it can significantly add to their cost base.
This is especially true when dealing with suppliers from different countries or regions where market prices can vary greatly.
Additionally, global markets make it difficult to predict the future cost of raw materials and other inputs needed for construction projects.
For investors, this can lead to financial results worse than the company has guided and/or consensus estimates.
2. Increasing labour costs
Another challenge facing these companies is rising labor costs. In many cases, these companies rely on skilled workers who need to be paid competitive wages in order to do the job correctly.
As the demand for these workers rise, the wages they need to be paid in order to stay motivated and productive likewise increase.
This can have a direct impact on the profitability of construction companies as they might be unable to pass on all of the increased costs to the customer – and keep them.
3. Delivery delays
In addition, delays in delivery are becoming more common due to complex supply chains that span multiple continents.
Furthermore, transportation costs are often high which can also add to delays in getting materials delivered on time.
4. Supplier concentration risk
Finally, supplier concentration risk is yet another challenge for construction and infrastructure companies.
Putting too much reliance on one or just a handful of companies leaves them vulnerable if something were to go wrong with a particular supplier such as a disruption in service or pricing changes.
This could lead to cost overruns and schedule delays on a project.
So what do supply chain issues mean for investors?
Investors can't change the past, although they can and must look to their company's future. They should look to see what companies are doing to reduce supply chain issues.
In particular, they should observe if their company is diversifying it supply chain and to what extent it can successfully pass on cost increases to customers.
Some companies may just be using supply chain issues as an excuse for a poor performance and think issues are just short term bottlenecks that will correct themselves.
The key is to see how companies are responding to supply chain issues to ensure that operations do not continue to be disrupted.
Stocks Down Under Concierge is here to help you pick winning stocks!
The team at Stocks Down Under have been in the markets since the mid-90s and we have gone through many ups and downs. We have written about every sector!
Our Concierge BUY and SELL service picks the best stocks on ASX. We won't just tell you what to buy – we give you a buy range, price target and stop loss level in order to maximise total returns. And we will only recommend very high conviction stocks where substantial due diligence has been conducted.
Our performance is well ahead of the ASX200 and All Ords.
You can try out Concierge for 3 months … for FREE.
GET A 3-MONTH FREE TRIAL TO CONCIERGE TODAY
There's no credit card needed – the trial expires automatically.


Stocks Down Under
Average rating:
0 reviews
Sometimes stocks with high capex are worth avoiding. Too much capex might require constant capital injections and shareholder dilution. Some industries…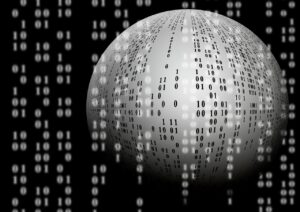 This week's domestic stock deep dive is on Pointerra (ASX:3DP), one of the ASX's few data analytics company. It has…
Darden Restaurants (NYSE:DRI) is the subject of this week's international stock deep dive. It is the largest full-service restaurant company in…