How can you find the best stocks for retirement? It starts with looking at these 4 sectors
In this article, we ask the question: how can you find the best stocks for retirement? Investing in stocks can be a great way to build wealth for retirement. However, not all stock sectors are suitable for investors investing for retirement. We think there are 4 that are best suited for retirees.
What are the Best ASX Stocks to invest in right now?
Check our buy/sell tips on the top Stocks in ASX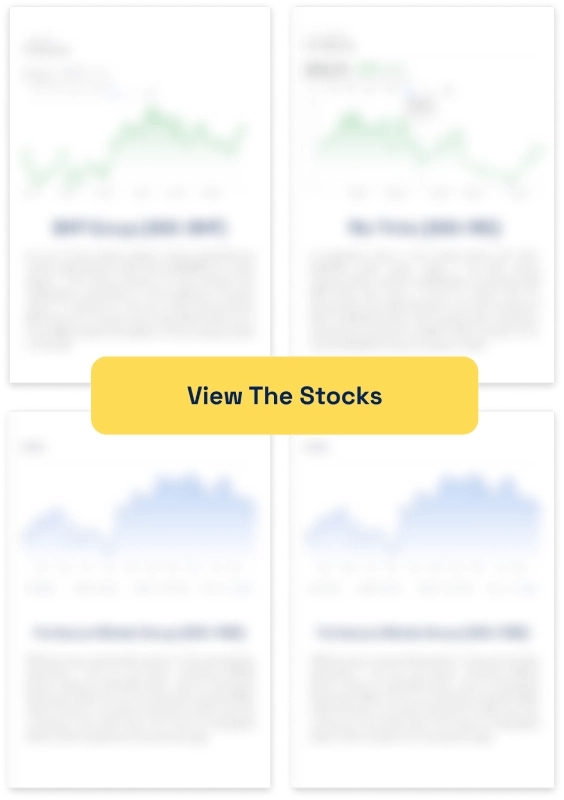 Best stocks for retirement
Generally, it is best for those saving for retirement to invest in sectors with a history of stability and consistent dividend payments.
Some of the best stock sectors for retirement savings include utilities, consumer staples, and healthcare.
1. Utilities and consumer staples
Utilities are among the best stocks for retirement because they offer a predictable return rate and minimal volatility in their share prices, while consumer staples companies often provide steady dividends over the long-term.
In the current investment climate, many are proving to be resilient to inflation. Demand will not suffer if they raise prices because consumers need them, and margins can be maintained as a consequence. This is particularly true when they are price makers rather than price takers.
Examples of such stocks include AGL Energy (ASX:AGL) and Wesfarmers (ASX:WES).
2. Big banks
Now these companies can present some volatility, but nowhere near as much as small caps.
The reason they are amongst the best stocks for retirement is the promise of dividends – not necessarily high yielding, but certain to receive and often a high value per share. CBA's most recent dividend trumped the lot with $2.10 per share, paid in March in the aftermath of its 1HY23 results.
We also observe that, many banks have large customer bases and established brand recognition, not to mention their access to capital. All these make them reliable and stable investments.
SIGN UP FOR THE STOCKS DOWN UNDER NEWSLETTER NOW!
3. Healthcare
OK, we are only talking about companies that have commercialised goods here, as opposed to companies that are still at a clinical stage. Established healthcare stocks are among the best stocks for retirement because they are typically defensive in nature, meaning that they tend to be less affected by volatile market conditions and economic downturns.
They often have strong and consistent cash flows, as well as attractive dividend yields. which can provide a reliable source of income for retirees.
Finally, investing in healthcare stocks can help diversify one's portfolio and reduce the overall risk associated with other investments. Healthcare shares offer investors both short-term capital gains potential and long-term growth potential, allowing them to build a secure retirement nest egg.
Companies in this category include CSL (ASX:CSL), Cochlear (ASX:COH), ResMed (ASX:RMD) and Sonic Healthcare (ASX:SHL).
4. (Big) Tech
Big Tech stocks are among the best stocks for retirement because of their potential for strong returns and consistent dividend payments. Yes, the market is littered with unprofitable dud companies but there are major players that are profitable, dominant in their market and yet still present compelling forward growth opportunities. And they ccan often grow more quickly than traditional companies due to their reliance on disruptive technologies, which in turn can create significant capital appreciation for shareholders.
Just look at how Amazon grew its AWS business from literally nothing into a US$80bn revenue division since 2006 when it was already established as a major eCommerce player.
Additionally, many big tech companies pay out generous dividends to shareholders, making them attractive income investments for retirees. Some, tech stocks tend to be less exposed to macroeconomic risks than other investments, making them a good choice for risk-averse investors.
Finally, with the rise of the internet and mobile technology over the last two decades, tech stocks have consistently outperformed many other sectors of the market since 2000. This makes them an attractive option for conservative investors looking to build long-term wealth over time.
Our favourite tech stocks include ReadyTech (ASX: RDY), Xero (ASX:XRO) and Objective Corporation (ASX:OCL).
Selecting the best stocks for retirement starts with finding the right sector
Overall, selecting the right stock sector is key for successful long-term investing and retirement planning.
By doing research into each sector's performance history and dividend payout potential, investors can make the best decisions on which stocks match their investment goals best.
Stocks Down Under Concierge is here to help you pick winning stocks!
The team at Stocks Down Under have been in the markets since the mid-90s and we have gone through many ups and downs. We have written about every sector!
Our Concierge BUY and SELL service picks the best stocks on ASX. We won't just tell you what to buy – we give you a buy range, price target and stop loss level in order to maximise total returns. And we will only recommend very high conviction stocks where substantial due diligence has been conducted.
Our performance is well ahead of the ASX200 and All Ords.
You can try out Concierge for 14 days … for FREE.
GET A 14-DAY FREE TRIAL TO CONCIERGE TODAY
There's no credit card needed – the trial expires automatically.


Stocks Down Under
Average rating:
0 reviews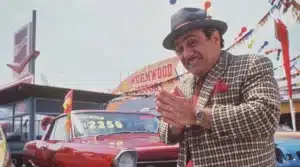 Why do ASX companies raise capital at a discount? This is a question many investors ask when they are diluted…
The relationship between the performance of Airline stocks and fuel prices has seemingly been forgotten in the past couple of…
African mining countries offer a lot of potential for ASX resources companies and their investors, but also a lot of…