19 November 2020
The month of November has really sent the property bears running for cover as the S&P/ASX 200 A-REIT index rose around 12% and the month is not even over. This is compared to the roughly 8% decline the index has suffered so far during 2020. To make a quick comparison to our own publication, out of the 28 two and four-star rated REIT's we have published, our year-to-date average performance is 12.9%.
The true pain for the bears started when the Reserve Bank of Australia cut interest rates to a record low of 0.1% on 3 November 2020. This was quickly followed by a complete shift in market sentiment as major members of the finance industry began making upbeat comments while positive reports and property statistics have also been released.
Without going to heavily into the details, a few notable examples are CBA CEO Matt Comyn's declaration, ANZ's revised property report and NAB's "time to buy a dwelling" consumer sentiment indicator rising to the highest level in seven years.
On 18 November 2020, Commonwealth Bank of Australia's (ASX: CBA) CEO Matt Comyn declared "I don't think the housing market is a risk anymore." In fact, Mr Comyn currently believes the housing market will see prices rise in Australia by around 5% during 2021. He made clear the reasons for this optimism when he said "It feels like there's a lot of demand. There's certainly a lot of application demand and I think the market's quite buoyant at the moment."
On 16 November 2020, the Australia and New Zealand Banking Group (ASX: ANZ) revised its forecasts in a major sentiment flip calling its previous 10% drop "too pessimistic." ANZ now expects housing prices in Perth, Brisbane, Hobart, Sydney and Melbourne to rise 12%, 9.5%, 9.4%, 8.8% and 7.8% during 2021. In other words, boom times seem to be back!
The National Australia Bank (ASX: NAB) also released its most recent consumer sentiment survey with housing price expectations reaching a seven-year high.
If you missed out on the initial rally don't worry, there are still plenty of opportunities left in the market. We are still bullish on our previous 4-star recommendations on Unibail-Rodamco-Westfield (ASX: URW), Blackwall Property Trust (ASX: BWR) and Carindale Property Trust (ASX: CDP), to name a few. Click the link below and subscribe so next time you won't miss out on outperforming the industry index by 20.9% year-to-date.
Want to become a better investor. Let us help you!
Get our 4 publications per week on ASX-listed
large, mid and small cap companies across all sectors
Model portfolios
Investor Webinars
Get access to all editions through a 30-day FREE TRIAL.
No credit card required!
If investing in resources stocks (particularly junior explorers) is too risky, another option is investing in metal exchanges. But is…
Investors have been excited about Leo Lithium (ASX:LLL) over the past year and so have we! We thought this was…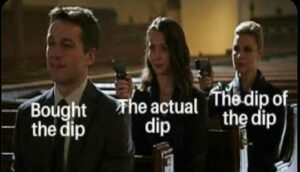 We recap the 5 top investing mistakes that investors make. These mistakes are not the only ones investors make, but…