11 January 2021
The difficulty of getting people the jab
Two of the world's harder hit developed countries, the United States and the United Kingdom, also had some of the world's more ambitions vaccine timetables. While the United States has deployed multiple vaccines currently being disseminated across the country, the government's timetable is already proving to have been a fabrication of an overeager bureaucracy.
To give some hard numbers, the United States government had said it would administer the first shot to 20m people by the end of 2020. The end result, only 2.8m received their first doses and only 14m doses have been sent out. The execution has been plagued by a combination of logistical breakdowns, miscommunications and even one doctor who was recently fired (and might be prosecuted) for intentionally leaving 500 doses out to spoil. Even more concerning, federal officials have stated they are not entirely sure why these delays are occurring, according to the New York Times.
The United Kingdom is not fairing any better itself. With only 1.3m first doses administered by 6 January 2021, the goal of 13.9m jabs by 15 February 2021 seems more fantasy than reality. To put this in context, if we assume vaccines are being handed out between 6 January 2021 and 15 February 2021 around the clock, this gives us 960 hours to vaccinate. At 960 hours, that means 12,188 people have to be given their first dose every hour, or around four people every second, which doesn't seem very realistic. While the UK is certainly having less logistical problems than the United States, things are definitely not going according to plan and that does not bode well for the rest of the world as they start to provide the vaccine to their citizens.
Travel stocks is where we see most risk
There are a number of companies on the ASX that we believe these delays will cause significant issues for, but we are going to focus on Webjet, Event Hospitality and Qantas.
Webjet (ASX: WEB) is one of Australia's domestic online travel agencies and through WebBeds is the second largest player in the world for B2B accommodation. We last wrote about Webjet on 14 May 2020 rating it four stars at $3.25 a share. While we retain our rating of the stock, we are concerned that the worldwide slower than expected administration of vaccines will continue to cause occasional outbreaks (see NSW the end of 2020) and prevent international travel from truly becoming an option until at least FY22.
We all know Event Hospitality (ASX: EVT) from its domestic Cinema holdings, but as our 23 November 2020 article in Stocks Down Under at $9.53 showed, the company's hospitality division relies on international travel to survive. We put a 2-star rating on EVT at the time. Event Hospitality will not be able to return to its normal earnings and valuation until international travel is resumed in Australia. The significant logistical issues surrounding the United Kingdom and the United States' vaccine release all but underscore the fact that this really won't happen until at least FY22.
Qantas (ASX: QAN), despite the collapse (and resurrection) of its biggest Australian rival Virgin Australia, has been struggling throughout the pandemic. We last wrote about this company on 14 April 2020 at $3.56 per share, rating the company four stars. Management has made it clear that losses will continue to mount until the international business is back on track. Back during the end of 2020, Qantas came out and stated that unless passengers had proof of vaccination, they would not allow to fly internationally. Even if Australia's international borders were to suddenly open up today (they won't), by Qantas' own rules the majority of its flights would be grounded until a significant enough portion of the population is vaccinated.
Buckle up as we ride waves of hype and disappointment
The long and short of it is that we believe investors shouldn't get ahead of themselves when it comes to ASX-listed travel stocks. Yes, we are bullish on some of them, but that's longer term. In the short term, we believe these stocks may get ahead of themselves, driven by hype around vaccination and the expectation that we'll see international travel resume quickly. Realistically, we believe it will be at least another year before we see international travel recovering back towards a level that could be labelled as anything remotely starting to resemble pre-COVID levels. Until then we expect to see some turbulence in most of these companies' share prices.
Want to give your portfolio a booster shot?
Let us help you with in-depth research on more thatn 1,100 ASX-listed companies!
Get our 4 publications per week on ASX-listed
large, mid and small cap companies across all sectors
Model portfolios
Investor Webinars
Get access to all editions through a 30-day FREE TRIAL.
No credit card required!
If investing in resources stocks (particularly junior explorers) is too risky, another option is investing in metal exchanges. But is…
Investors have been excited about Leo Lithium (ASX:LLL) over the past year and so have we! We thought this was…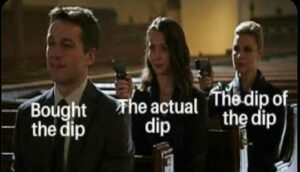 We recap the 5 top investing mistakes that investors make. These mistakes are not the only ones investors make, but…