19 January 2021
The year 2020 saw the world not only smashed in the face by COVID-19, but we arguably came the closest to World War III since the Cuban Missile Crisis. The truth is 2020 saw the Doomsday Clock move to 100 seconds to midnight, the closest it has ever been since its founding in 1947. The Doomsday Clock is a normal clock face with midnight equating humanity reaching 'Armageddon.'
The decision to move the clock hand is made each year in January by the Science and Security Board in consultation with its Board of Sponsors, including more than 13 Nobel laureates. The clock is widely considered the leading indicator of the world's vulnerability to an end of the world style catastrophe, including a world war. The threat of a conflict breaking out in the Asia Pacific region was one of the main reasons for changing the clock last year.
For those not aware, 2020 saw multiple skirmishes between Indian, Chinese and Pakistani forces along their disputed borders, aggressive Chinese military expansion in the South China Sea and many other potentially conflict-creating events.
No recession for the defence sector
This new reality of Asia Pacific maritime instability is recognised by governments worldwide, especially Australia and the United States. On 1 July 2020, the Australian Government announced a massive new defence budget totalling $270bn to be spent over the next decade. In a nutshell, Australia is awakening the military machine and the country's domestic defence industry will be the main benefactor.
The rest of the world is not sitting on the sidelines either as 2019 saw the largest annual increase in global military spending in a decade (3.6% increase to US$1.9tn) according to the Stockholm International Peace Research Institute. It is expected that when 2020's numbers are released they will show this trend has continued.
How can investors take advantage of this trend?
Since we are an ASX-focused publication, we will zoom in on two ASX-listed companies: Adacel Technologies (ASX: ADA) and Austal (ASX: ASB).
Adacel Technologies is the developer of Aurora Air Traffic Management, one of the world's most extensively used air traffic technology. Currently, over 21% of worldwide airspace is managed by Adacel's product. The Royal Australian Air Force is slated to receive approximately $65bn out of the $270bn to be spent mainly on six specific areas: Air Combat, Intelligence, Surveillance, Reconnaissance and Electronic Warfare, Air Mobility, Combat Air Support, Integrated Air and Missile Defence, and Maritime Patrol and Response.
The part that relates explicitly to Adacel is Combat Air Support, which specifically mentions air traffic management and training. Adacel has strong pre-existing ties to the Royal Australian Air Force with its products and services in around 11 different military facilities around Australia. We believe there is a strong possibility that this company will be a significant beneficiary of Australia's new military reality.
Austal is a ship designer and one of the largest aluminium shipbuilders in the world. The company derived over 85% of its FY20 revenue from defence contracts in which it supplies mainly the US and Australian navies, border patrol and police with ships. Austal has also produced defence ships for Bermuda, Trinidad and Tobago, Oman, Malta and other countries. Bringing this back to Australia, out of the government's $270bn, ten-year defence investment plan, $75bn (28%) is slated for the Royal Australian Navy. A significant portion of this funding for the navy is slated specifically for new ships. The United States has also prioritised a large part of its FY21 defence budget to the building of additional vessels with US$32.3bn slated for investment during 2021. We believe Austal has substantial exposure to this spending binge as it owns one of the four largest naval yards in the United States and is currently spending US$100m to upgrade this production facility to produce steel ships.
2021 here we come
Unfortunately, we don't think the world is going to be a safer place during 2021. Investors need to be aware of the increased military tensions around the world and how this can affect their portfolios. We believe that even investors who have ethical issues with investing in the Defence industry need to be aware of the global geopolitical situation. We certainly hope we are wrong, but all signs point to 2021 being the year of the military. We'd advise to tweak your portfolio accordingly.
Click HERE to check out our Stocks Down Under article on Adacel.
Want to give your portfolio a boost?
Let us help you with in-depth research on more than 1,100 ASX-listed companies!
Get our 4 publications per week on ASX-listed
large, mid and small cap companies across all sectors
Model portfolios
Investor Webinars
Get access to all editions through a 30-day FREE TRIAL.
No credit card required!
If investing in resources stocks (particularly junior explorers) is too risky, another option is investing in metal exchanges. But is…
Investors have been excited about Leo Lithium (ASX:LLL) over the past year and so have we! We thought this was…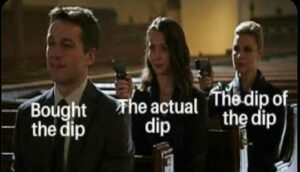 We recap the 5 top investing mistakes that investors make. These mistakes are not the only ones investors make, but…