What is the Rule of 40 and why do SaaS stocks use it as a critical yardstick?
In this article, we look at The Rule of 40, which is a principle that is highly regarded in the world of SaaS (Software as a Service) investing. It is a metric that helps investors evaluate the performance and financial health of a SaaS company.
This isn't a rule many retail investors would be aware of because it is more common in venture capital. But it has become more prominent in recent days, all thanks to one individual company. Hint: It made the biggest M&A deal in Australia's history and now has a market cap less than that deal.
SIGN UP FOR THE STOCKS DOWN UNDER NEWSLETTER NOW!
How the Rule of 40 works
The Rule of 40 states that a SaaS company's revenue growth rate and profitability should add up to at least 40%. In other words, the sum of a company's revenue growth rate and profitability should be equal to or greater than 40%. This rule is used by investors to determine whether a SaaS company is on the right track towards sustainable growth and success. It is easy to think the company on the right track, but is it really?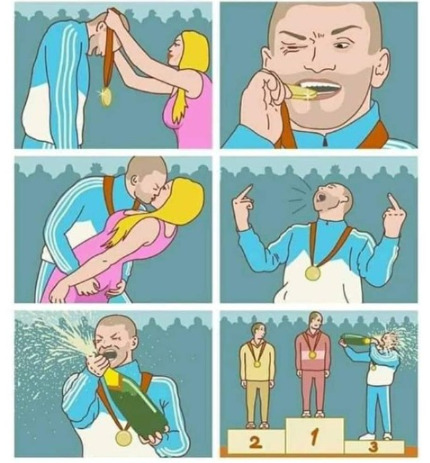 The Rule of 40 originated from the tech industry in the early 2000s. It was first introduced by Bessemer Venture Partners as a way to evaluate the long-term potential of SaaS companies. The key idea behind this rule is that for a SaaS company to be considered successful, it needs to balance its growth and profitability.
The Rule of 40 takes into account both revenue growth and profitability because these two factors are crucial in determining a company's success. Revenue growth indicates how well a company is expanding its customer base and increasing its market share. On the other hand, profitability measures a company's ability to generate profits and sustainably grow its business.
When looking at the Rule of 40, it is important to note that there is no one-size-fits-all approach. Some companies may have a higher percentage than 40%, while others may fall below this threshold. What is important is that there should be a balance between revenue growth and profitability.
Why the rule of 40 has come to the forefront in the past week
You may recall that following Afterpay's acquisition by Jack Dorsey's fintech company (then known as Block but now known as Square), it didn't just disappear. Block established a secondary listing on the ASX. But things have been tough due to the Tech Wreck. And so in recent weeks it has begun a round of lay-offs. When pressed by the media, the company said it was because of the 'rule of 40' target.
'We introduced [the] rule of 40 as our investment framework to hold out business accountable and provide transparency,' the company told the AFR. 'Since then, each business unit has been making adjustments to ensure we remain disciplined and focused to further this goal'.
OK then. Makes you wonder why it hadn't adopted it earlier and how many other firms on the ASX (and on Wall Street) have suddenly adopted this rule and arguably should have earlier. And also why the company said it had made it on investor calls only back in February.
Bottom line
Investors use the Rule of 40 as a guide to evaluate the potential risks and rewards of investing in a SaaS company. This rule helps them identify companies that are likely to have sustainable growth and long-term success. It also serves as a benchmark for comparison among different SaaS companies. The Rule of 40 can also serve as a useful tool for SaaS companies to assess their own performance and make necessary adjustments to ensure long-term success.
And so the Rule of 40 is an important principle that SaaS investors consider when evaluating the performance and financial health of a company. It takes into account both revenue growth and profitability to determine a company's potential for sustainable growth and success. By understanding this rule, investors can make optimal decisions when it comes to investing in SaaS companies.
What are the Best ASX Stocks to invest in right now?
Check our buy/sell tips on the top ASX stocks

Many investors are likely wondering if they should buy Nvidia shares in Australia? Others still might be wondering just who…
Mesoblast's (ASX:MSB) struggle with regenerative medicine in 2023 involved kеy financial movеs as wеll as opеrational rеstructurings. Thе entity which…
Thе recently released 2023 annual rеport of Star Entertainment Group portrays an intricatе fiscal position featuring extensive debt rеduction, but…