Remember the days when WAAAX stocks were outperforming FAANG stocks, so we were told by journalists and analysts?
The WAAAX stocks were a basket of 5 ASX tech stocks – WiseTech (ASX:WTC), Altium (ASX:ALT), Appen (ASX:APX), Afterpay (ASX:APT) and Xero (ASX:XRO). This basket is technically no more since Afterpay was swallowed up by Block (ASX:SQ2), even though the Jack Dorsey-led fintech has opted to list on the ASX in Afterpay's place.
But we thought it would be interesting to revisit how the rest of these companies have been going and if they are still delivering the same returns. Spoiler Alert: Some are, but some aren't.
SIGN UP FOR THE STOCKS DOWN UNDER NEWSLETTER NOW!
The WAAAX stocks
WiseTech (ASX:WTC)
You've heard the saying 'saving the best till last'. We're going to do the opposite here and start with the best performing WAAAX stock. This $27bn logistics software giant is up 65% in the last year and 363% in the last 5 years.
It was arguably in no better position to be in during the pandemic with the growth in eCommerce. And even as brick and mortar stores have re-opened, supply chain issues ensure that there is still a need for this company's products.
It delivered $632.2m in revenue and a $181.8m profit in FY22. Consensus estimates call for $809.6m in revenue (up 28%) and a $235.6m profit in FY23 (up 29%) and for $1.08bn in revenue (up 25%) and a $318.6m profit (up 35%) in FY24.
Take a bow, WiseTech. You are the best performing WAAAX stock.
What are the Best ASX Stocks to invest in right now?
Check our buy/sell tips on the top Stocks in ASX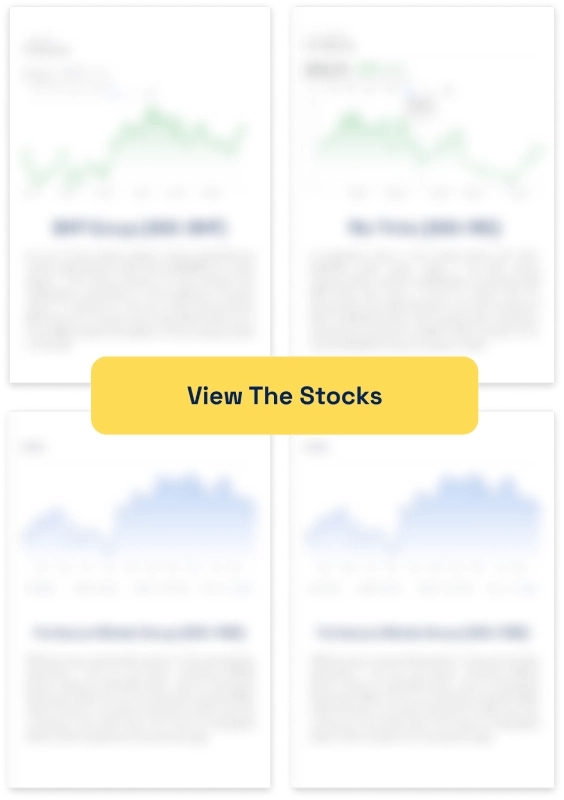 Altium (ASX:ALT)
This WAAAX company just might be the most under-rated company out there. Altium, which makes electronic design software, is up 23% in the last year and 71% in the last 5 years. Not the most spectacular returns by any means, but still outperforming many of its peers.
In 1HY23, it grew revenues by 17% to US$119.5m and net profit jumped by 30% to US$29.6m, successfully passing price increases onto customers. Although this isn't the sexiest WAAAX stock on ASX, it is delivering returns – something that cannot be said of all tech stocks.
Appen (ASX:APX)
With a 60% decline in 12 months and 80% decline in 5 years, this company is in the worst position of any of the WAAAX stocks. Since mid-2020, this stock has fallen from over $40 per share to less than $3 per share.
Appen sources and sells machine learning data to train AI algorithms. Historically, its client base was concentrated around a handful of big tech companies and predominantly for advertising purposes. Appen has been diversifying its customer base into new clients and markets although investors fear these cash flows won't be as reliable and as strong as before. This has been showing in its results and in repeated failure to meet its own guidance, let alone consensus estimates.
In FY22, which is the calendar year, its revenue fell by 25% and its bottom line swung from a $28m profit to a $239m loss.
In 2023, the stock has surpassed $3 on a couple of occasions over hype that it can capitalise on the rise of ChatGPT and hope that things can be better because of new management and a cost reduction program. But it is not being shown in the bottom line. Its revenue in the first four months of CY23 came in 21.4% below the prior corresponding period and even underlying EBITDA is down from $7.9m in the black to $12.4m in the red.
We've said this before and we'll say it again: you would only buy this WAAAX stock if you were extremely desperate to reduce a capital gains tax bill.
Afterpay/Block (ASX:SQ2)
Since the takeover we no longer receive results from the Afterpay segment like we used to. And we might need to find a new acronym rather than WAAAX for this group of stocks. Block is down 34% on the ASX since February 2022, mostly due to the timing of listing – right as the Ukraine war broke out. It is slightly in positive territory (by 7%) in the last 12 months.
Being a US company, Block provides quarterly results even though it is profitable. During Q1 of 2023, it recorded a 32% increase in gross profit to US$1.7bn as volumes on its Cash App surged.
For the full year, it is expecting adjusted EBITDA of US$1.36bn and a slightly decreased bottom line loss at US$115m as opposed to US$150m the year before.
Xero (ASX:XRO)
Xero is up 36% in 12 months and 172% in 5 years, making it the second best performer among WAAAX stocks after WiseTech.
Xero is all about helping small & medium sized businesses do business. The company, which has over 3 million subscribers, primarily sells accounting software that helps businesses keep books, pay bills and send invoices. But it has gradually developed features useful beyond book-keeping, such as storing files, converting currencies, keeping track of inventories and creating professional quotes.
Xero is one of those companies that actually was hit by the Tech Wreck but has rebounded in the aftermath of its FY23 results, released in May. The headline figures were good enough, it recorded 28% growth in revenues and 61% growth in operating income. But other critical figures painted an even better picture.
It has customer churn of less than 1%, it is making more average revenue per user from outside Australia and New Zealand than from within and its operating margin rose by 1% even accounting for one-off restructuring costs. The net cash position increased by $46.2m to $97.4m and it has total liquid resources of $1.1bn.
The Bottom Line: It's complicated
The WAAAX stocks have had very mixed fates in recent years. WiseTech (ASX:WTC) and Xero (ASX:XRO) have performed the best with Altium (ASX:ALU) not far behind.
Appen (ASX:APX) has proven to be a dud investment while the jury is still out on Block's growth potential.
Stocks Down Under Concierge is here to help you pick winning stocks!
The team at Stocks Down Under have been in the markets since the mid-90s and we have gone through many ups and downs. We have written about every sector!
Our Concierge BUY and SELL service picks the best stocks on ASX. We won't just tell you what to buy – we give you a buy range, price target and stop loss level in order to maximise total returns. And we will only recommend very high conviction stocks where substantial due diligence has been conducted.
Our performance is well ahead of the ASX200 and All Ords.
You can try out Concierge for 14 days … for FREE.
GET A 14-DAY FREE TRIAL TO CONCIERGE TODAY
There's no credit card needed – the trial expires automatically.


Stocks Down Under
Average rating:
0 reviews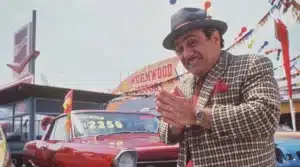 Why do ASX companies raise capital at a discount? This is a question many investors ask when they are diluted…
The relationship between the performance of Airline stocks and fuel prices has seemingly been forgotten in the past couple of…
African mining countries offer a lot of potential for ASX resources companies and their investors, but also a lot of…