9 December 2020
Don't miss Friday Beers with Marc & Stuart
Every second Friday afternoon the founders of Stocks Down Under, Marc Kennis and Stuart Roberts, get together on screen to discuss the Australian equity market. We call our show Friday Beers with Marc & Stuart and you can watch it on the Stocks Down Under website (under Insights). The format for Friday Beers is simple. It looks like we're in a quiet bar somewhere and we have a beer in front of us while we're talking about the stock ideas we've been looking at. Friday Beers has lots of fans because it's a bit irreverent and certainly not the sort of boring, suit-and-tie commentary you usually get from investment professionals like us. And at the end of every session we discuss the merits of the beer we've been drinking.
Friday Beers was born out of Stuart's passion for craft beer. If you watch Friday Beers you'll see that in most episodes the beer is from small and independent brewers like Bent Spoke Brewing in Canberra, Nomad Brewing in Sydney or the legendary Stone & Wood Brewery in Byron Bay, NSW. In craft brewing the aim of the game is to create, using traditional means, beers that have interesting and complex flavours. You pay a bit more for craft beer than for traditional, mainstream beers, but with craft beer you get a lot more out of your beers. Since we started Friday Beers, we've drunk some really great ones.
Crafty little brewers
In Australia beer consumption peaked way back in 1977 when wine started to replace it as the drink of choice for many 'Baby Boomer' consumers. Beer enjoyed a mild revival from the early 1990s, as Generation X came of age and discovered beer, until roughly 2010. After that, another decline set in. Today, Australian consumption is only around 70-75 litres per year per person, and that falls about 0.4% per annum. The decline would be more pronounced except that craft beer as a category typically grows 7-10% per annum by volume.
What's the appeal of craft beer, estimated to be about 12% of the market by volume currently? Well, people seem to be drinking less than they used to, so when they drink, they want their drink to be interesting. Craft beer drinkers tend to be aged under 50 and the leading group of drinkers is the 25-34 age bracket.
Capitalising on your thirst
There are several listed beneficiaries of the boom in craft beer in Australia. One is Good Drinks Australia (ASX: GDA), a company you may know by its old name of Gage Roads Brewing. This craft brewer, based in Fremantle, has grown out of its Western Australian base and now goes after a national audience. In FY20 it reached A$37m in revenue and $0.6m in EBITDA. National chains are now carrying the beer and Good Drinks is growing strongly in this channel. Also, the new Atomic Beer Project brand is doing well. We wrote about Gage Roads Brewing in our 30 October 2020 edition of Small Cap Stocks Down Under and we've sampled a few of the beers in Friday Beers. They're not bad.
Another important beneficiary of the boom in craft beer globally is United Malt Group (ASX: UMG), one of the world's leading producers of malt. Craft beers tend to require much more malt than regular beers and craft brewers have proven to be important customers in recent years. United Malt was covered by us in Stocks Down Under on 11 June 2020.
A portfolio approach
Then there's Mighty Craft (ASX: MCL), a Melbourne-based company we have yet to look at in Stocks Down Under. Mighty Craft, formerly Founders First, works as a kind of 'craft beer accelerator'. The company finds promising brewers (and distillers – it does spirits as well), invests in those ventures and provides its own team of drinks industry professionals to assist in their growth. At the moment there's ten ventures in the stable, including the Brisbane-based Ballistic Beer, which we sampled in Friday Beers on 18 October 2019. We look forward to drinking more of their beer in future editions.
Not every craft brewer will succeed. The ease with which a pub can create its own microbrewery these days means that there's plenty of competition for the craft beer dollar. However, for those that manage to grow a loyal local following and then successfully expand beyond, there's serious shareholder value that can be created. These days the craft beer trend is so strong it's leading mainstream brewers to buy the more successful players. We saw this last year when Balter Brewing, a craft brewer from the Queensland Gold Coast, was bought by Carlton & United Breweries, at that time a unit of the mainstream brewing behemoth AB InBev (and now owned by Asahi Breweries).
The best thing about craft beer when it makes it to the ASX? You can sample the product, Peter Lynch-style, and decide if this company is a winner. We knew Good Drinks Australia was good when we tried its Atomic Pale Ale on 19 February 2019, and then its Sleeping Giant IPA on 22 March 2019, on Friday Beers. You've got to be really good to get on Friday Beers more than once…
Want to become a better investor. Let us help you!
Get our 4 publications per week on ASX-listed
large, mid and small cap companies across all sectors
Model portfolios
Investor Webinars
Get access to all editions through a 30-day FREE TRIAL.
No credit card required!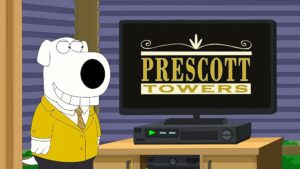 The Rule of 72: Why it might be useful to consider when investing in Stocks Investing in stocks can be…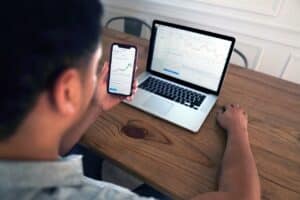 How to tell which stocks to buy? Investing in markets such as the ASX can be an exciting and profitable venture,…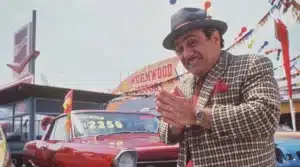 Why do ASX companies raise capital at a discount? This is a question many investors ask when they are diluted…