Why has Warren Buffett been so admired by investors for the last 50 years?
Everyone knows the name Warren Buffett as one of the most successful and well-known investors in history. But why is he so admired? What sets him apart from other investors and what makes him such a popular topic of conversation?
Simply put, Warren Buffett is so admired because he has been so successful. But how successful has he been and why?
HAVE YOU SIGNED UP FOR THE STOCKS DOWN UNDER NEWSLETTER YET? SIGN UP NOW
Who is Warren Buffett?
Warren Buffett is an American business magnate and investor widely regarded as one of the most successful investors in history. He has been chairman and CEO of Berkshire Hathaway since 1970 and is considered by some to be the world's greatest living investor. He has delivered a 20% compounded annual average investment performance since 1965.
Over his career, he has amassed a large portfolio across multiple industries, becoming one of the world's wealthiest people.
People always talk about Warren Buffett because of his incredible success in investing and for his ability to predict stock markets movements with uncanny accuracy, earning him the nickname 'The Oracle Of Omaha'.
How rich is Warren Buffett?
According to Bloomberg, Warren Buffett has a net worth of US$108bn, making him the fifth richest person in the world. This is equivalent to 0.464% of the GDP of the US, 6.77% of US home sales and 1.5m times the median US household income. That amount could buy 55.4m troy ounces of gold and 1.3bn barrels of crude oil!
Why has Warren Buffett been so successful?
There are several factors that have contributed to Warren Buffett's success and admiration.
First, his investment philosophy emphasizes long-term investing, which is considered more conservative than some of the more aggressive tactics employed by other investors. This approach has helped to create stability and sustained growth for his investments – and investors' money.
Second, he has been known for his savvy when it comes to analysing industries and identifying potential opportunities for growth. His ability to accurately pinpoint trends has given him an edge over others in terms of being able to identify stocks that will yield significant returns in the longer term.
Finally, Warren Buffett is seen as a symbol of integrity and fairness within the financial world. He doesn't take unnecessary risks with investor funds or use questionable tactics, and he isn't afraid to speak out against shady business practices when he sees them.
A great rolemodel for investors
This level of honesty and transparency has won him admirers from all walks of life—including those who may not necessarily agree with his investing philosophy. It's clear why Warren Buffett is such a popular figure in the world today; he has a strong track record, an impressive resume filled with successes and a level of trustworthiness that few can match.
He's a great example for us all when it comes to smart money management and paying attention to what he says should be part of any investor's financial strategy.
What is Warren Buffet investing in right now?
Warren Buffett's top five investments are Apple (NDQ:AAPL), Bank of America (NYSE:BAC), Chevron (NYSE:VCX), Coca-Cola (NYSE:KO) and American Express (NYSE:AXP). These stocks are also the only five he has more than US$40bn invested in.
However, the more interesting thing to note are companies he has just bought into. In Berkshire Hathaway's most recent filing, three companies that he bought into for the first time included Jefferies (NYSE:JEF), Louisiana-Pacific (NYSE:LPX) and Taiwan Semiconductor (NYSE:TSM).
How can I invest like Warren Buffett?
To invest like Warren Buffett, the most obvious way would be to buy a share in Berkshire Hathaway. However, these are notoriously expensive (at over US$470,000 a share) and difficult for Australian investors to access.
Alternatively you could buy some of the companies that Warren Buffett owns, but even this isn't without risks. Even the great investor himself has made mistakes during his tenure.
The best way to invest like Warren Buffett is to take some of his philosophies and apply them to your own investments.
In our view, the easiest philosophy would be his perspective of investing for the long-term. He once said that the stock market is a device for transferring wealth from the impatient to the patient.
Stocks Down Under Concierge is here to help you pick winning stocks!
The team at Stocks Down Under have been in the markets since the mid-90s and we have gone through many ups and downs. We have written about every sector!
Our Concierge BUY and SELL service picks the best stocks on ASX. We won't just tell you what to buy – we give you a buy range, price target and stop loss level in order to maximise total returns. And we will only recommend very high conviction stocks where substantial due diligence has been conducted.
Our performance is well ahead of the ASX200 and All Ords.
You can try out Concierge for 3 months … for FREE.
GET A 3-MONTH FREE TRIAL TO CONCIERGE TODAY
There's no credit card needed – the trial expires automatically.


If investing in resources stocks (particularly junior explorers) is too risky, another option is investing in metal exchanges. But is…
Investors have been excited about Leo Lithium (ASX:LLL) over the past year and so have we! We thought this was…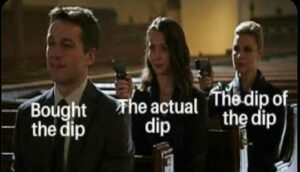 We recap the 5 top investing mistakes that investors make. These mistakes are not the only ones investors make, but…