Why have food delivery stocks been dud investments despite brutal consumer demand during COVID-19?
During the height of the COVID pandemic, we couldn't dine out so we turned to food delivery companies – including some food delivery stocks on the ASX.
But literally none of those companies have turned out to be good investments, even when revenues were at an all time high. Why was that and are there better times ahead?
SIGN UP FOR THE STOCKS DOWN UNDER NEWSLETTER NOW!
1. The state of industry
The food delivery industry has always been increasingly crowded.
Listed and non-listed companies like Uber Eats, Grubhub, DoorDash and Postmates all compete for customers' business. And there is practically zero difference between all these companies, but for branding.
Granted, the state of competition has eased somewhat with the collapse or exit of certain firms. In Australia for instance, Deliveroo went out of business and Youfoodz was acquired by HelloFresh.
But the market remains some way from being an oligopoly situation.
2. Lack of profitability
All this competition, along with incentives (particularly discounts) food delivery stocks have provided to attract customers and restaurants, has meant it is difficult to generate profits.
And companies can only bleed cash for so long before they either need a capital raising or have to become profitable.
Food delivery stocks were not even profitable during the pandemic. Marley Spoon for instance, recorded negative operating EBITDA of $32.6m in CY21, after only recording an $0.5m loss in CY22.
3. Food delivery stocks' status as a hot trend
Ultimately, food delivery stocks that joined the equity markets during the pandemic were betting that demand would not normalise to pre-COVID levels and that investors would see the sector as a growth opportunity.
But as demand normalised, investors' money either went to other short-term opportunities or to longer-term opportunities.
Now that investors have seen demand accelerate and decelerate, some may feel there's too much risk involved when it comes to investing in food delivery stocks compared to other industries which offer more consistent returns over longer periods of time.
4. Consumers' return to restaurants
While it's true that demand for quick home deliveries of meals has risen during the pandemic-ridden years, consumers rushed to return to restaurants.
Evidently, a significant portion of demand food delivery stocks saw during the pandemic was only because consumers had no other choice given restaurants (and in some jurisdictions even takeaway outlets) were forced to close.
Food delivery stocks on the ASX
There are 3 food delivery stocks on the ASX – Marley Spoon (ASX:MMM), My Foodie Box (ASX:MBX) and My Food Bag (ASX:MFB).
The former of these companies listed in 2018 whilst My Food Bag listed in 2021 and My Foodie Box in early 2022.
There was one other food delivery stock on the ASX – Youfoodz. It listed in December 2020 at $1.57 per share and delisted just 7 months later having sold itself for 90c a share.
Marley Spoon went from 20c in March 2020 to as high as $3.50 just 7 months later, only to lose literally all the gains in the months that followed.
As for My Food Bag and My Foodie Box, it has been all down hill for both companies since they listed.
Food delivery stocks were deservedly duds
Even with the temporary surge in demand for food delivery stocks were the polar opposite of what a good investment.
A good stock should have a strong competitive position (through a big market share, competitive advantages or both), healthy cash flow (or reasonable prospects of it in the near future) and had demand that does not fluctuate substantially.
Food delivery stocks had none of those and that's why they turned out to be dud investments.
Stocks Down Under Concierge is here to help you pick winning stocks!
The team at Stocks Down Under have been in the markets since the mid-90s and we have gone through many ups and downs. We have written about every sector!
Our Concierge BUY and SELL service picks the best stocks on ASX. We won't just tell you what to buy – we give you a buy range, price target and stop loss level in order to maximise total returns. And we will only recommend very high conviction stocks where substantial due diligence has been conducted.
Our performance is well ahead of the ASX200 and All Ords.
You can try out Concierge for 3 months … for FREE.
GET A 3-MONTH FREE TRIAL TO CONCIERGE TODAY
There's no credit card needed – the trial expires automatically.


Stocks Down Under
Average rating:
0 reviews
If investing in resources stocks (particularly junior explorers) is too risky, another option is investing in metal exchanges. But is…
Investors have been excited about Leo Lithium (ASX:LLL) over the past year and so have we! We thought this was…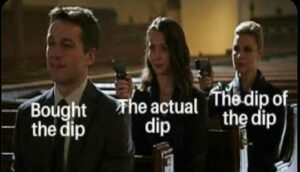 We recap the 5 top investing mistakes that investors make. These mistakes are not the only ones investors make, but…