Ageing population stocks represent among the best long-term opportunities that exist for investors.
Over the next 25 years, the world's population of people over 60 will double.
Looking specifically at Australia, the population of people aged 65-84 will more than double and the population of over 85s are expected to quadruple.
There are a few sectors that are set to benefit from these trends, selling products to these peoples.
SIGN UP FOR THE STOCKS DOWN UNDER NEWSLETTER NOW!
Ageing population stocks mostly include health companies
We see two particular categories of companies that could be considered 'ageing population stocks'.
1. Health stocks
Pharmaceutical stocks could benefit from increased long-term demand as a result of an ageing population, given older individuals requiring more prescription medications than younger people.
Drug makers may also benefit from pharmaceuticals being a large component of government health expenditures for older citizens, as certain countries have programs in place to subsidize medication costs for seniors.
Of course, some ageing population stocks will benefit more than others dependant on what conditions the drug makers or pharmaceutical stocks are targeting.
One group of stocks that might benefit are pathology stocks, which provide diagnostics services for many conditions. There are three such companies on the ASX right now: Sonic Healthcare (ASX:SHL), Australian Clinical Labs (ASX:ACL) and Healius (ASX:HLS).
Turning to companies developing treatments for specific conditions, we see particular opportunities in companies targeting arthritis, of which Paradigm Biopharmaceuticals (ASX:PAR) is one.
ASX stalwart Cochlear (ASX:COH), which develops and sells hearing aids, is another company set to benefit from an ageing population.
Ramsay Healthcare (ASX:RHC) is another ASX giant that could be an ageing population stock, given it runs various health services including rehabilitation hospitals.
2. Aged care providers
Aged care providers are another category of 'ageing population stocks' for investors to consider.
This includes companies that operate aged care facilities or offer support services such as nursing aides or transportation services for seniors, enabling them to continue living independently.
These businesses may experience higher profits as they become increasingly necessary for those who need these services.
Furthermore, government subsidies may be available to help pay for these types of services, thereby ensuring cost is not a concern.
There are only a handful of aged care stocks on the ASX, however. One of these is Estia Health (ASX:EHE) and another is Japara Healthcare (ASX:JHC).
There are also a handful of companies offering independent retirement villages including Summerset (ASX:SNZ) and Lifestyle Communities (ASX:LIC).
How to pick the right ageing population stocks
Overall, it is important for investors looking at opportunities arising from an ageing population to consider various sectors and understand how each company plans to capitalize on the growing needs of elderly individuals.
Additionally, it is crucial to research any potential incentives or cuts that governments may implement when dealing with issues related to seniors. This may either benefit or hinder specific ageing population stocks.
But in the end, there will be companies that will benefit from the ageing population.
And taking into account all these factors can help investors find companies will benefit from this demographic shift.
Stocks Down Under Concierge is here to help you pick winning stocks!
The team at Stocks Down Under have been in the markets since the mid-90s and we have gone through many ups and downs. We have written about every sector!
Our Concierge BUY and SELL service picks the best stocks on ASX. We won't just tell you what to buy – we give you a buy range, price target and stop loss level in order to maximise total returns. And we will only recommend very high conviction stocks where substantial due diligence has been conducted.
Our performance is well ahead of the ASX200 and All Ords.
You can try out Concierge for 3 months … for FREE.
GET A 3-MONTH FREE TRIAL TO CONCIERGE TODAY
There's no credit card needed – the trial expires automatically.


Stocks Down Under
Average rating:
0 reviews
If investing in resources stocks (particularly junior explorers) is too risky, another option is investing in metal exchanges. But is…
Investors have been excited about Leo Lithium (ASX:LLL) over the past year and so have we! We thought this was…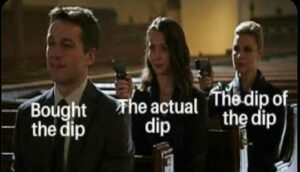 We recap the 5 top investing mistakes that investors make. These mistakes are not the only ones investors make, but…