Why is the lithium price dropping? Is the long-term demand outlook still intact?
Many investors are wondering why the lithium price dropping at the moment. Shouldn't lithium prices only be going up given the long-term demand? In this article, we look at this question.
Why is the lithium price dropping?
First of all, we think we need to note that the current lithium price volatility is hardly a one-off phenomenon. But to answer the question of why prices are dropping now; it is because EV sales growth in China has slowed in conjunction with the broader Chinese economy. With a glut of supply, prices are falling as demand remains slow at previous pricing levels.
Lithium prices are always volatile
Lithium prices tend to constantly be volatile in the short-term, and this can be attributed to a number of factors. Firstly, lithium is a highly specialized commodity that is produced in limited quantities. As such, supply disruptions can lead to rapid changes in the price of lithium.
Second, due to its high demand for use in consumer electronics and electric vehicles, sudden changes in consumer trends can also result in sudden shifts in lithium prices and/or a glut in supply. Shorter-term investors may not remember the lithium price rout that occured in 2019 due to a supply glut.
Third, the demand for lithium is also affected by geopolitical conditions and regulations. For example, if a country or region has restrictions on the use of lithium-based products, this can significantly reduce its demand and consequently affect prices.
Fourth, technology advancements have allowed new extraction techniques to be used for lithium mining, which can have an impact on the total supply of the commodity and cause prices to fluctuate.
In summary, while there is a long-term demand forecast for lithium that looks positive, short-term price fluctuations are inevitable due to its specialised nature as a commodity and various other factors such as geopolitical conditions, consumer trends, and technological advancements.
But is the long-term forecast still in tact? Should I still consider lithium?
Yes and yes! Lithium is a valuable commodity and its prices have fluctuated in the past. While there can be volatility in the short-term, investors may still want to consider it for their longer-term strategies. Lithium will be a key part of decarbonisation, particularly for electric vehicles.
The lithium market is also highly globalized, with many countries investing in the development of lithium resources. This has created a more stable market for longer-term investors, allowing them to reap the benefits of long-term price growths over time. Additionally, there are potential investment opportunities in other sectors that use lithium beyond EVs, such as medical equipment.
So should I jump into lithium right now?
Not necessarily. And even if you should jump into lithium stocks right now, it is crucial to be careful about which individual stocks you pick. Not all will gain as much as others. And of course, it is important for investors to weigh up the short-term risks associated with lithium prices against the potential long-term benefits. Not all will have the risk/reward appetite or financial needs to tolerate short-term fluctuations.
What are the Best lithium stocks to invest in right now?
Check our buy/sell stock tips

But for those willing to take a risk, investing in lithium can be a worthwhile decision that provides steady returns over time. Knowing where to invest and how much you are comfortable putting at stake can help minimize your exposure to price volatility.
Ultimately, it is up to each individual investor to decide what works best for them and their goals. No matter which way you decide to invest, it is important to remember that price volatility can be expected and will need to be managed. With the right strategies in place, investors may still find success with investing in lithium.
Stocks Down Under Concierge is here to help you pick winning stocks!
The team at Stocks Down Under have been in the markets since the mid-90s and we have gone through many ups and downs. We have written about every sector!
Our Concierge BUY and SELL service picks the best stocks on ASX. We won't just tell you what to buy – we give you a buy range, price target and stop loss level in order to maximise total returns. And we will only recommend very high conviction stocks where substantial due diligence has been conducted.
Our performance is well ahead of the ASX200 and All Ords.
You can try out Concierge…for FREE.
GET A FREE TRIAL TO CONCIERGE TODAY
There's no credit card needed – the trial expires automatically.


Stocks Down Under
Average rating:
0 reviews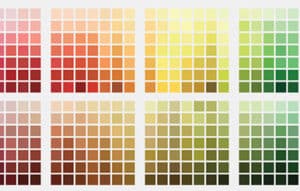 Sherwin Williams (NYSE:SHW) is a 157-year-old paint company from Cleveland, Ohio. This week's international stock of the week is one…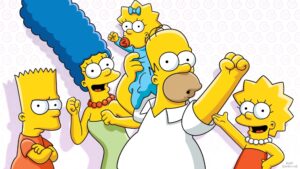 We thought we'd have a bit of fun with our ASX stocks focus for a change. We've watched some companies closer…
If investing in resources stocks (particularly junior explorers) is too risky, another option is investing in metal exchanges. But is…