Will crypto recover in 2023? And if so, is now the right time for investors to get in?
Will crypto recover? Investors have asked this question for several months. Some have been wanting to get in, but have been waiting for the bottom. Others made significant losses during the Crypto Winter and hope to recoup some of them.
Need good investment ideas?
Concierge is outperforming the broader market by a wide margin!
You can try out Concierge for 3 months … for FREE.
GET A 3-MONTH FREE TRIAL TO CONCIERGE TODAY
Will crypto recover?
We won't give a yes or no answer here because the crypto market consists of thousands of cryptocurrencies. Some currencies will rebound, while others will stay in the doldrums. As is the case with listed equities, it is all about doing your homework about the individual currencies. Specifically, do they serve a legitimate purpose, or are they just pump and dump schemes. And is there a catalyst for a rebound rather than just investor enthusiasm at cryptocurrencies generally?
We think Crypto isn't a genuine asset class
Will crypto recover? We don't think crypto is a legitimate asset class to begin with – at least not compared to stocks. Yes, we may be biased because stocks is our area of expertise and crypto isn't. But hear us out here. There are several reasons why stocks are a better investment class.
Stocks have fundamentals
Stocks have been around for centuries, providing investors with a reliable way of earning returns on their investments. Unlike cryptocurrencies, stocks are highly regulated by governments and must comply with certain standards that protect both buyers and sellers. This provides more stability and certainty in the markets, making stocks a safer investment than cryptocurrencies. This is not to say things can't go wrong with stocks, but it is easier and more likely that there will be recourse for investors.
When investing in stocks, investors have access to information like public earnings reports, annual financial statements and other important documents that provide an insight into a company's operations and profitability. This provides transparency, which is lacking in the cryptocurrency markets as prices can be easily manipulated by large holders of coins.
Furthermore, there are various instruments available for stocks, such as options contracts and derivatives, which can be used to hedge against market volatility or speculate on price movements.
Liquidity is better in the stock market
Stocks also offer much greater liquidity compared to many cryptocurrencies; it is generally easy to buy or sell shares at any time of day while getting fair market value for your shares. This fast trading option gives investors more control over their portfolios as they can quickly take advantage of changing market conditions without having to wait for days or weeks before their trades are executed.
Finally, stock prices are usually not as volatile so investors generally stand to make more consistent profits from stocks rather than from crypto, which tend to experience wild swings in prices over short periods of time. As a result, we don't think investors, except for investors with a high risk appetite, should get into crypto.
So, will crypto recover to the highs of 2021? Who knows, but we prefer stocks anyway.
Stocks Down Under Concierge is here to help you pick winning stocks!
The team at Stocks Down Under have been in the markets since the mid-90s and we have gone through many ups and downs. We have written about every sector!
Our Concierge BUY and SELL service picks the best stocks on ASX. We won't just tell you what to buy – we give you a buy range, price target and stop loss level in order to maximise total returns. And we will only recommend very high conviction stocks where substantial due diligence has been conducted.
Our performance is well ahead of the ASX200 and All Ords.
You can try out Concierge for 3 months … for FREE.
GET A 3-MONTH FREE TRIAL TO CONCIERGE TODAY
There's no credit card needed – the trial expires automatically.


Stocks Down Under
Average rating:
0 reviews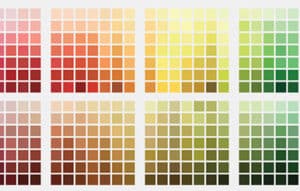 Sherwin Williams (NYSE:SHW) is a 157-year-old paint company from Cleveland, Ohio. This week's international stock of the week is one…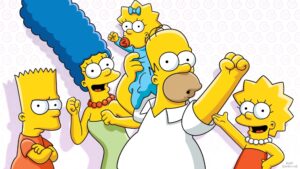 We thought we'd have a bit of fun with our ASX stocks focus for a change. We've watched some companies closer…
If investing in resources stocks (particularly junior explorers) is too risky, another option is investing in metal exchanges. But is…