Will Dominos Pizza (ASX:DMP) inflation pain be offset by a big acquisition in 2023?
Dominos Pizza Enterprises (ASX:DMP) released its FY22 results this morning. While the company is no penny stock, it has been hit by rising inflation – its profit and earnings fell by over 10%. But in spite of these results, it has continued its expansion strategy and promises to be a bigger business in a decade.
No time to do stock research, but you still want to invest?
Stocks Down Under Concierge gives you timely BUY and SELL alerts on ASX-listed stocks!
GET A 3-MONTH FREE TRIAL TO CONCIERGE TODAY
Dominos Pizza (ASX:DMP) is the world's largest franchisee
Dominos Pizza comprises of fast-food restaurants that sell pizzas and other foods. The Dominos that is listed on the ASX is not actually the parent company, which is listed in the USA and began in 1960. Rather, it is a franchisee of Dominos and it is the world's largest.
Dominos franchises its stores to franchisees who run the stores and pay the day-to-day costs. Dominos earns 7% of gross sales in royalties and a further percentage (of up to 6%) towards national advertising. Dominos pays a royalty to the parent company in the USA of 2-3% of sales, subject to market conditions.
DMP owns the markets in Australia and New Zealand as well as 6 countries in Europe (including France, Germany, the Netherlands, Belgium, Luxembourg and Denmark) as well as Taiwan and Japan. This morning it announced the acquisition of three new Asian markets, i.e. Malaysia, Singapore and Cambodia.
Looking for expansion in Asia
With Dominos Pizza stock you may think you're buying an established business, but you're buying a growth stock as well. There'll be little more expansion Down Under, but Asia will see the most in the years ahead. Indeed, it wants 3,000 stores in Asia by 2033, which is nearly three times the current size.
The new store target was upgraded this morning from 2,400 as a result of the acquisition of the three Asian markets. Dominos will pay $214m up front and a possible earnout of $142m. The deal includes 287 corporate stores (240 in Malaysia, 38 in Singapore and 9 in Cambodia) and is 5% EPS accretive excluding transaction costs.
Given the company's long term track record of growth since listing in 2005 (from a $132m market cap to $5.8bn), the long-term tenure of management (both in head office and regionally) and individual franchisees, there's not much reason to be skeptical about this stock.
Short term challenges
Consumer discretionary companies are suffering from rising inflation and supply chain issues. The latter is particularly the case in Japan, because Dominos imports much of its ingredients from the USA.
In FY22, its network sales and online sales both grew over 4% to $3.9bn and $3.1bn respectively. But EBIT fell 10.5% to $262.9m and NPAT fell 12.5% to $165.0m and it blamed 'rapidly changing sales conditions', alluding to rising inflation, along with a reinvestment in its ANZ business. The company told investors that sales had begun FY23 behind the prior corresponding period, but is higher than two years ago.
Dominos Pizza shares have suffered since the end of the pandemic when they were over $160. They have more than halved since although did rise by ~2% this morning.
Could Dominos Pizza be recession proof?
Historically, consumer spending on Quick Service Restaurants (QSRs) is less affected than full-service restaurants given the price points and value proposition of the former. But in its investor relations of late, Dominos has been trying to position itself as an experience facilitating social engagement similar to a restaurant – observing that people share pizza together.
With its expansion strategy, it appears investors think expansion is going too fast (over 5 stores a week in FY23) and are wary of the longer payback period of a new restaurant compared to peer Collins Foods (ASX: CKF) with its Kentucky Fried Chicken chain – 5-6 years for DMP compared to 2 years for CKF. Indeed, Dominos observed that margins were compressing from accelerated store openings in Japan.
Inflation is spooking investors
Although the company is launching new products, such as the Burger Pizza range, you could argue consumers will be less willing to try new foods in a recession.
And finally, investors were spooked by headlines affecting the industry in recent months, such as the Dominos parent company exiting Italy and the UK franchisor for Dominos witnessing a 16% drop in profits. The latter was due to cost inflation and investors fear the same thing would be manifest in the company's results.
Will Dominos Pizza bounce back and if so, when?
Consensus estimates suggest FY23 will be the year Dominos Pizza bounces back. The FY23 estimates are $2.55bn in revenue and $456.6m in EBITDA. When you consider FY22 revenue and EBITDA were ~$2.29bn and ~$387m respectively, FY23 would be up 11% and 17%.
In FY24, consensus estimates forecast similar growth – $2.85bn in revenue and $527.6m in EBITDA, up 11% and 16% respectively.
Dominos Pizza is trading at 15.5x EV/EBITDA and at 29.6x P/E. It looks cheaper for FY24 at 13.4x EV/EBITDA and 24.6x P/E. Its FY22 dividend (68.1c per share) represents a yield of just 1%.
Should investors buy Dominos?
We, however, are not so convinced and don't think investors should buy Dominos Pizza at the moment. We think Dominos is one for investors' watchlists with its long-term track record of growth.
We would wait to buy until inflation and supply chain constraints ease, which could be another 6-12 months. Although there are some signs inflation has peaked, and the company has claimed this is so (at least with respect to its ingredients), we think it is too early to say this for sure and would wait until inflation starts declining rather than simply no longer accelerating.
In our view, DMP is interesting around $60 per share.
No time to do stock research, but you still want to invest?
Stocks Down Under Concierge gives you timely BUY and SELL alerts on ASX-listed stocks!
GET A 3-MONTH FREE TRIAL TO CONCIERGE TODAY
No credit card needed and the trial expires automatically.


Dominos Pizza FAQ
Is Domino's American or Australian?

The Dominos parent company is American. The Australian entity is just the master franchisor for Australia and roughly a dozen other markets.

Is Dominos a good share to buy?

We don't think so at the moment. We would wait to buy until inflation and supply chain constraints ease which could be another 6-12 months or otherwise until the share price reached ~$60.

Is Domino's overvalued?

It's 15.5x EV/EBITDA and 29.6x P.E multiples suggest it isn't too excessively valued at this point, but this is above the ASX 200 average.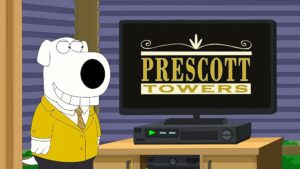 The Rule of 72: Why it might be useful to consider when investing in Stocks Investing in stocks can be…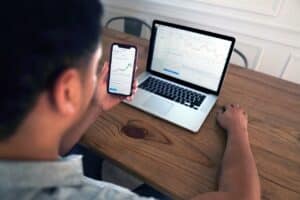 How to tell which stocks to buy? Investing in markets such as the ASX can be an exciting and profitable venture,…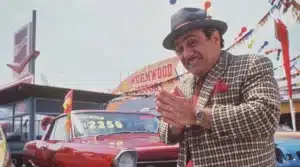 Why do ASX companies raise capital at a discount? This is a question many investors ask when they are diluted…