Atturra (ASX: ATA) and ReadyTech (ASX: RDY) are avoiding the worst of the Tech Wreck of 2022
It's been a difficult time in the ASX tech sector for the profitable and loss-making companies alike. After the decade-long bull run, rising interest rates and inflation have caused investors to become bearish on Tech stocks. No longer are they willing to keep throwing money at unprofitable companies, valuing them highly, assuming users will come with slick marketing and therefore any marketing spend will pay for itself. The ASX All Technology Index is down 30% in the last year and 35% in 2022 so far.
Very few tech stocks have been able to escape the wreck, but it's fair to say that profitable stocks have been able to avoid the worst of the carnage and two of these are Atturra (ASX: ATA) and ReadyTech (ASX: RDY).
No time to do stock research, but you still want to invest?
Stocks Down Under Concierge gives you timely BUY and SELL alerts on ASX-listed stocks!
GET A 3-MONTH FREE TRIAL TO CONCIERGE TODAY
IT services looks good and so does the ASX's latest entrant Atturra
In our view, one of the most under-rated subsectors among ASX tech stocks is IT services. It may not be as sexy as SaaS companies, but it is a large market – Gartner and Frost & Sullivan estimated that enterprise IT spending amounted to US$4.1 trillion in 2021 and will hit US$4.5 trillion in 2022. In Australia, 2021 spending was A$103bn, $37bn of which was for IT services.
Atturra (ASX: ATA) is one company in this space, providing end-to-end IT solutions, including data and integration services, advisory and consulting, cloud services and business application services, such as Enterprise Resource Planning Solutions. And all these are delivered to clients as a single holistic solution that can be flexibly integrated into their digital environment.
Atturra holding up since its IPO
Atturra only listed in December last year, but is up over 50% from its IPO price, even with the Tech Wreck of 2022. This is because of strong demand for its services and the fact that the company is profitable. In FY21, it generated $98.3m in revenue, $8.4m EBIT and $5.6m in NPAT – the second straight year it was profitable.
For its FY22 results, due in August, the company is expecting $127-130m in revenue and more than $13.5m in EBIT – well ahead of the company's prospectus forecasts. Consensus estimates for FY23 suggest $169m in revenue and $15.8m in EBIT, which would be 31% and 17% higher than FY22. With a current EV of $118.5m, it is trading at just 7.5x EV/EBITDA for FY23.
Atturra: A possible M&A target
The IT services space is not only exciting because of the industry demand, but because this ASX sector has seen its fair share of M&A deals. Empired (ASX: EPD) was bought out in November 2021 by Capgemini for $233m. And in mid-2020, DWS (ASX: DWS) was bought by Indian IT services giant HCL Technologies for $161.9m.
The DWS deal occurred at 7.9x earnings, just ahead of Atturra's current multiple. But the Empired deal was done at 16.7x EV/EBIT. Applying the same multiple to Atturra derives a share price of $1.32, which is over 80% higher than where the stock is today!
It is not our base case that Atturra will be acquired, but we think it is a possibility. We note that Atturra listed Capgemini as a competitor in its prospectus.
Recognised by Microsoft (among others)
Of course, Atturra is no Microsoft and never will be. But we think investors have finally realised Microsoft won't have a complete global monopoly and that smaller providers can still be just as great a help to their clients.
Speaking of Microsoft, the global IT giant has recognised Atturra as a Gold Partner – recognising it has best-in-class capabilities. This enables Atturra to pursue advanced specialisations unavailable to the general markets. Another major partner is TechnologyOne (ASX: TNE) – Atturra is the largest independent provider of services supporting TechnologyOne applications.
ReadyTech – another beneficiary from enterprise digital transformation
ReadyTech (ASX: RDY) is another ASX tech stock that has managed to outperform the tech wreck. Although it is down 22% in 2022, this is nearly 10% better than the ASX All Technology Index, and it retains a 40%+ gain in 12 months along with a near doubling of its share price since it's 2019 IPO.
The company is essentially a portfolio of cloud software businesses, specialising in complex, underserved end markets, including higher education, local government, work pathways and HR/Payroll.
The CEO, Marc Washbourne, owns 4% of the company, which we think is more than reasonable skin in the game for a non-founding executive. ReadyTech is benefiting as enterprises move into the cloud to reduce their costs, improve customer and employee experiences and enhance competitive advantages. But it is hoping to expand into overseas markets.
ReadyTech performing well and expected to continue
In FY21, it recorded $50m in revenue, $18.9m in EBITDA and $10.6m in NPAT with all three figures representing over 20% growth. In 1HY22, it recorded a 63.7% jump in revenue to $35.7m, a 55.2% jump in EBITDA to $12.9m and an NPAT of $5.8m – up 64% and 336% from 1HY21.
For FY22, it is forecasting organic revenue growth in the mid-teens, excluding the impact of acquisitions. Looking longer term, ReadyTech is targeting over $140m in organic revenue by FY26. Consensus estimates for FY23 predict $88.4m in revenue and $32.5m in EBITDA, both up 18% from estimates for FY22.
ReadyTech is an active acquirer and its deals have enabled the company to increase its revenue growth targets. Recent acquisitions include AVAXA and Open Windows. Despite ReadyTech's performance, it trades at a large discount to profitable software peers at 10.6x EV/EBITDA and 21.6x P/E for FY23. Industry competitor and listed peer Technology One (ASX: TNE), meanwhile, trades at 20.1x EV/EBITDA and 36.7x P/E for FY23.
Profitable tech stocks like Atturra set to continue to outperform
Atturra and ReadyTech are not the only two ASX tech stocks managing to avoid the worst of the tech wreck. But they are among the best examples that illustrate it is not all doom and gloom in this sector at the moment.
As important as profitability is in this market, it is not the be all and end all. Investors looking for good tech stocks should also look for companies servicing growing segments that have long-term customers and higher profit margins.
No time to do stock research, but you still want to invest?
Stocks Down Under Concierge gives you timely BUY and SELL alerts on ASX-listed stocks!
GET A 3-MONTH FREE TRIAL TO CONCIERGE TODAY
No credit card needed and the trial expires automatically.


Frequently Asked Questions about Atturra
If investing in resources stocks (particularly junior explorers) is too risky, another option is investing in metal exchanges. But is…
Investors have been excited about Leo Lithium (ASX:LLL) over the past year and so have we! We thought this was…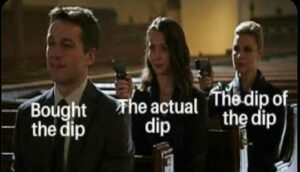 We recap the 5 top investing mistakes that investors make. These mistakes are not the only ones investors make, but…